Denver's New and Used Office Furniture Experts
A huge selection of cubicles, desks, chairs, reception sets, bookcases, filing systems and much more!
What People Are Saying About Us
"Gary was wonderful to talk to. Very honest and reputable. He was not pushy to sell us anything and truly had our needs and interests in mind. Even recommended a competitor because he could not get us what we needed when we needed it...As a business owner that says a lot!."
- Hillary Lockman
"Great prices and very knowledgeable on how to lay out an office."
- Bernice Newberry
"These guys will take good care of you!"
- Levi Rollins
Used Cubicles & Office Furniture
We sell gently used cubicles, desks, chairs and other office furniture. Our second hand inventory changes regularly so contact us now with questions.
Looking for a practical gift? Consider an office chair, desk or accessory. Here are a few picks from our inventory. If you see something you like, we invite you to try before you buy at our Denver showroom.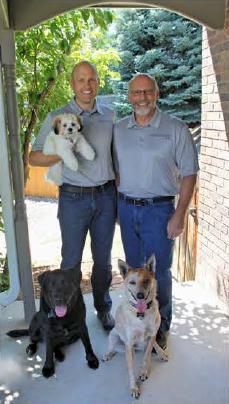 Selling office furniture is more than a job - it is our livelihood and the way we provide for our families. We approach each sale, big or small, with this in mind. Our goal is to not only deliver value and quality, but, also to deliver on your expectations of integrity, honesty and fairness. Because we want to gain you as a customer, you can count on us to keep our promises and communicate with you in a timely manner.
Sell Your Gently Used Office Furniture!
Currently we are in the market for:
6x6 & 8x8 Cubicles - any height
L-Shaped Desks - 6 or more
Mesh Chairs - 12 or more