We Are Colorado's Cubicle Experts - Request a Quote.
We have nationwide experience with planning, sales & installation of office cubicles. We're ready to assist you. 
Need Help With Space Planning? We'll come to you.
We will visit your office, take careful measurements, and provide a quote for your project.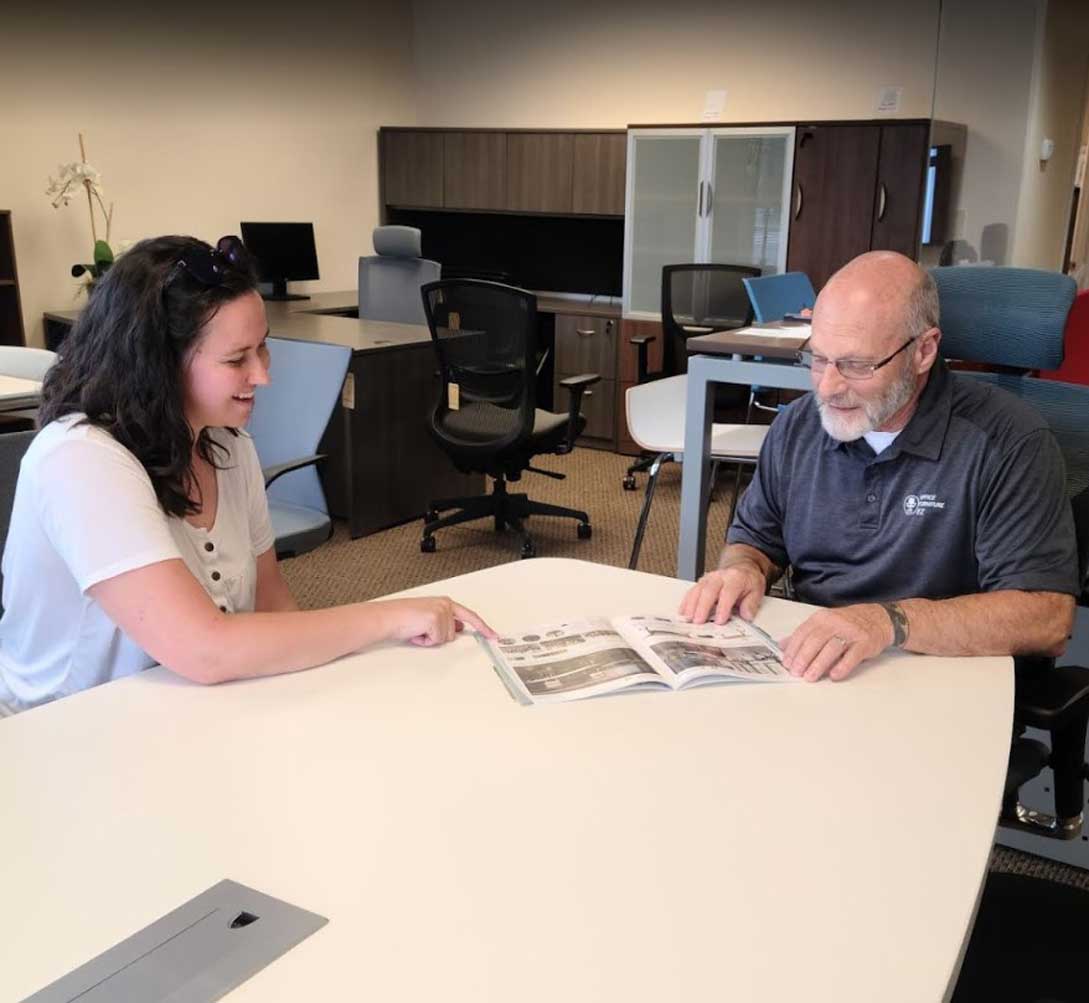 "They helped us create the conference room and workstations we needed at less than we'd budgeted."
- Michelle S.
"This is an amazing place to find outstanding, high quality office furniture! The staff really do understand customer service, they listen to your needs, they understand your budget and they really do know their inventory."
- Jade A.
"I've been shopping for a new office chair for a while and I have never received such a friendly and welcoming response over the phone from any store."
- David D.
An ergonomic office chair helps to maintain proper posture throughout the workday. These computer chairs feature adjustments that enable you to customize the support provided by your chair.
Here are several of the chairs we recommend to anyone who is seeking a comfortable work chair that supports good health, alertness and correct sitting posture.
Assembly and delivery are offered on all of our products. Best of all, you can try before you buy in our Colorado office furniture store. Questions? Call anytime, we'll be glad to assist. 303-371-8787
Do you need to organize and secure your office files?
Cloud Storage keeps your digital files safe no matter what. But what about your onsite documents, digital storage devices, valuable equipment, credit cards, and cash?
We offer many options for secure in-house storage including: locking vertical files, lateral files, and pedestal files. In addition, we carry bookcases, locking cabinets and overhead storage. Finally, if you have items that need to be secured in case of disasters or theft, we offer several models of fire safes.
Not sure which one will work best? Visit our Denver showroom and we'll be glad to answer your questions and show you some options.
Ready to purchase now? Shop and buy online 24/7.
Curbside pick up is available and we offer including limited contact delivery for a fee. Questions? Contact us anytime!
Cabinets, Bookcases & Safes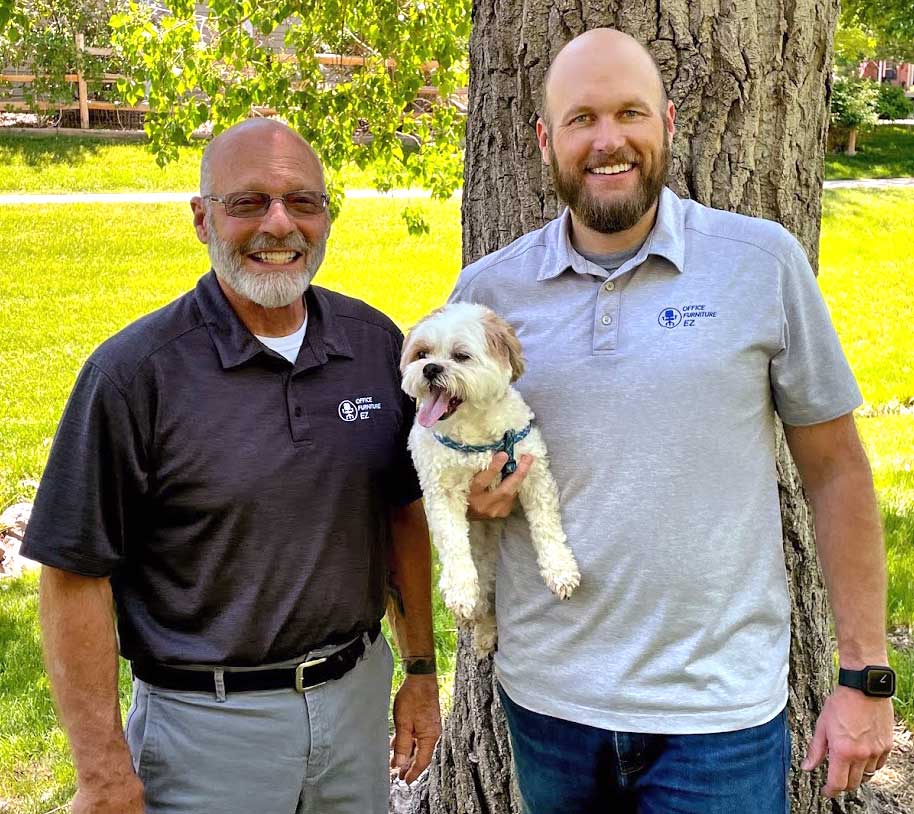 Selling office furniture is more than a job - it is our livelihood - the way we provide for our families. We approach each sale, big or small, with this in mind. As a Veteran-led small business, we have a unique understanding of the importance of maximizing your budget.
From Lakewood to Aurora ... from Boulder to Colorado Springs and points beyond, we know that you need to get the most of your budget and use your space as efficiently as possible - all while still maintaining ADA, OSHA and CDC guidelines.
We're experts at office furniture space planning and we have a network of suppliers who provide new, name brand items at fair prices. If there are any unforeseen hiccups along the way, you can rest assured knowing we're owner-operated, right here in Colorado and ready to assist you. 
It all starts with our Free Site Survey or Space Planning Visit. Schedule yours now and let's get your project rolling.
Sell Your Gently Used Office Furniture!
Currently we are in the market for:
6x6 & 8x8 Cubicles - any height
L-Shaped Desks - 6 or more
Mesh Chairs - 12 or more
Need help? Have a question?
Looking for a price quote?
Schedule a Free Space Planning Visit