Looking for Office Furniture for Working at Home?
Shop and buy online and safely pick up your item from our warehouse from the comfort & safety of your car.
Unanticipated Downtime? Save 10% Sitewide!
Take advantage of our 10% off sale AND free planning services. No payment due until order is placed.
"Gary was wonderful to talk to. Very honest and reputable. He was not pushy to sell us anything and truly had our needs and interests in mind. Even recommended a competitor because he could not get us what we needed when we needed it...As a business owner that says a lot!."
- Hillary L.
"These guys will take good care of you!"
- Levi R.
"These guys are awesome! They were kind, patient and fair during the entire process. Buying office furniture is always a pain but Gary and Tim made it a pleasant experience. I'd highly recommend them."
- Jason Z.
Used Cubicles & Office Furniture
If you're doing a search for used office furniture near me, you've come to the right place.
We sell gently used cubicles, desks, chairs and other office furniture. Our second hand inventory changes regularly so please contact us now to confirm availability.
We have a huge network of clients, partners and associates so we see a lot of used cubicles and other office items. However, we only select pieces in like new condition.
View our featured items on this page or better yet, stop in our Denver area showroom and warehouse to see the very latest inventory.
Featured Home Office & Home Schooling Furniture
Looking for furniture for working at home or homeschooling? We have a great selection of desks, chairs, tables and other office furniture that can be integrated into the home.
Our items are stylish, available in your choice of finish and they're offered at 45% off list price.  A few are a few of our most popular pieces of office furniture for working or schooling remotely are shown. Shop and buy online 24/7 or stop by our Denver showroom.
Local pickup available or we can assist with delivery and setup - including limited contact transactions. Questions? Contact us anytime!
Home Office & Home Schooling Picks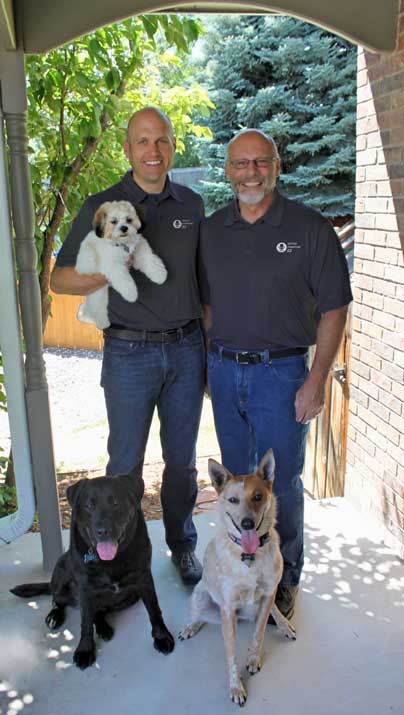 Selling office furniture is more than a job - it is our livelihood and the way we provide for our families. We approach each sale, big or small, with this in mind. From Lakewood to Aurora ... from Boulder to Colorado Springs ... and points beyond, we can help you save money and maximize your space.
Our goal is to not only deliver value and quality, but, also to deliver on your expectations of integrity, honesty and fairness. Because we want to gain you as a customer, you can count on us to keep our promises and communicate with you in a timely manner.
Sell Your Gently Used Office Furniture!
Currently we are in the market for:
6x6 & 8x8 Cubicles - any height
L-Shaped Desks - 6 or more
Mesh Chairs - 12 or more
Need help? Have a question?
Looking for a price quote?
Check Out Our Latest Blog