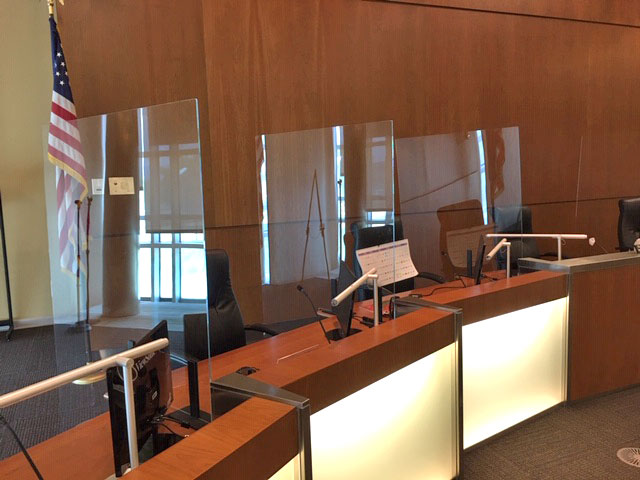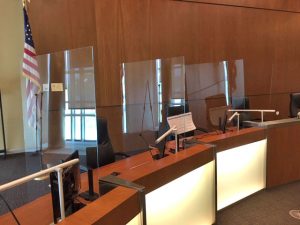 City Council Chambers, Commerce City, CO
We assisted Commerce City, Colorado with the design, delivery and installation of custom acrylic barriers for their city council meeting chambers. At the conclusion of the project, the chambers were fitted with custom sneeze guard dividers providing a barrier between both council members and citizens and others partaking in the meetings. At Office Furniture EZ, we regularly work with facilities in government, private industry, education, healthcare, retail and more. If you need custom solutions for COVID-19 safety, call us or request your Free Site Survey now.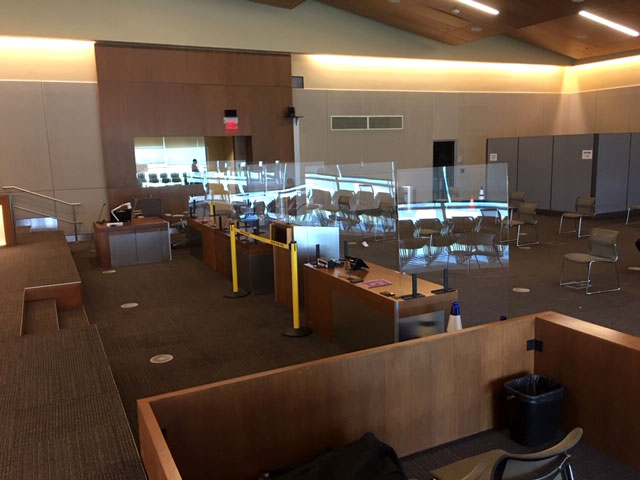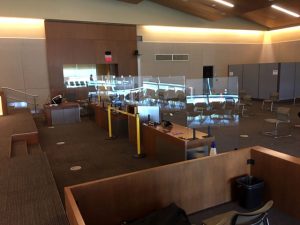 Need help? Have a question?
Looking for a price quote?
Schedule a Free Space Planning Visit