Assembly & Installation | Delivery & Shipping | Electrical & Cabling | Liquidation & Decommissioning | Panel & Chair Cleaning | Space Planning & Design | Storage 
Assembly & Installation Services
Office furniture and chairs are typically assembled at our warehouse to minimize disruption and trash removal. All items are wiped down, as needed, so you can move in quickly and get back to business as usual.
Cubicle installation is handled by qualified technicians and requires thoughtful pre-planning on our part to ensure a smooth, efficient install. We coordinate our work with any electricians and cabling associates involved to avoid delays and duplication of effort.
Reconfiguration of existing cubicles is a specialty of Office Furniture EZ. We do many projects for clients whose objective is to reduce the size of the workstations to increase associate density, or, to downsize to a smaller space and save rent expense.  The necessary space planning is free.
A Project Manager is assigned to larger projects to ensure the assembly and installation process is seamless and to your total satisfaction.
Delivery & Shipping
Delivery is handled by associates experienced in packing, moving and installing office furniture. We have the straps, furniture blankets, rolling dollies and other equipment needed to get the job done right.
We also have the protective materials necessary to ensure complete protection for the building's elevators, doors, floors and walls. Our goal is a quiet, clean delivery with no damage to furniture or the building (kinda like we were never even there).
Shipping out of area is arranged by the most dependable, economical method available. We utilize UPS or FedEx for smaller items. For larger shipments, including LTL and full truck loads, we have partnered with an expeditor who has provided us with top-notch service for many years.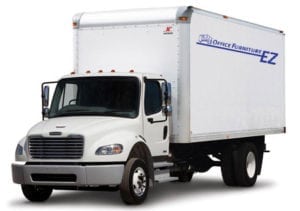 Electrical & Cabling Services
We have the resources to provide your electrical and cabling needs in association with your workstation installation. Here are some of the tasks we can arrange for your project:
Attach the base in-feeds and power poles including tracing the necessary circuits or running additional circuits, if needed, from the electrical service entrance.
Install additional wall mounted duplex receptacles.
Disconnect unneeded electrical connections (as part of an office decommissioning, for example).
Pull needed data cables from the IT equipment location to provide data service to each associate position. This would typically be Cat5 cables with RJ45 terminations.
We can terminate the data positions on the cubicle panel bases, or, with wall plates. Then, we can also provide the necessary patch cables, if needed.
Demo of the existing cabling is also a service we can provide (as part of an office decommissioning, for example).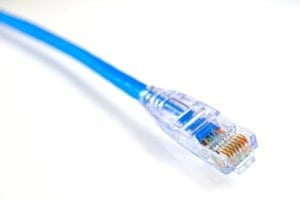 Liquidation & Decommissioning Services
We are experienced at liquidating office inventories and decommissioning office spaces across the United States. Our goal is to reduce the cost of decommissioning for our clients through product liquidation and work hard to do that. We are also able to do most tasks involved in preparing an office for turnover to the Landlord including:
Patching and painting damage to drywall, replacement of damaged ceiling tiles.
Demo of data cabling and removal of the equipment in IT rooms.
Disconnection and demo of electrical in-feeds and power poles (for cubicles).
Disposal of unsalable collateral materials.
Removal and demo of security systems including the subsequent patching.
Removal of exterior signage.
These are just some of the services we are able to provide. Let Office Furniture EZ review your needs today and give you a quote anywhere in the USA!
Panel & Chair Cleaning Services
Fabric panels and chairs are solution cleaned with spot cleaning as necessary to leave them looking and smelling good.
The entire fabric area of panels and chairs is solution cleaned (whether they look dirty or not), removing not only dirt and spots, but, also accumulated dust and other allergens.
We wipe down the hard surfaces of each panel including the tops, ends and bases.
The arm pads and hard backs of chairs are treated with a professional cleaner and protectant that leaves them shining like new. We also wipe down the arms and bases.
For a competitive quote for your panel and chair cleaning needs, just give us a call at (720) 226-5014 or email

info@officefurnitureez.com

.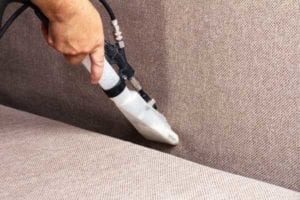 Space Planning & Design
Office Furniture EZ utilizes the latest office furniture specific cad software to help you plan out and maximize your office space leading to more productive work-areas.
Our drawings are a vital part of the installation process as they provide the critical measurements necessary to accurately place the product and conform to

ADA

building code requirements.
We are able to import large autocad drawings from architects, update them with the cubicles and office furniture and then export them back to the architects for continued use.
Our space planning and design services, as well as any necessary site surveys, are offered at no charge and with no obligation in the Denver area. These services may incur billable time and travel expenses if performed outside of the Denver area and Office Furniture EZ is not awarded the project.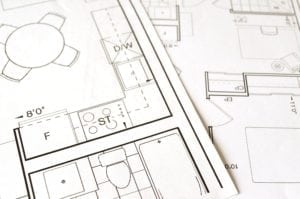 Storage
Whether you need temporary storage or a long term arrangement, we can provide the storage you need for your surplus office furniture, or, other items.
We will also gladly pick-up your product and bring it to our Denver warehouse for storage for a nominal fee – please ask for a quote.
We offer a clean, dry environment that is heated and easily accessible as we are located at 3860 Revere Street – Suite A
Denver, CO 80239 – near I-70 & Peoria.
If needed, we can receive your loose items and then carton or shrink wrap them on pallets for storage in our warehouse racking.
An advantage of Office Furniture EZ's warehouse storage over self-storage units is the availability of warehouse associates to retrieve needed items for your pickup or for EZ to deliver them to your business. We assemble even the most complicated furniture.
Another advantage over self-storage is you are charged only for the space you use.