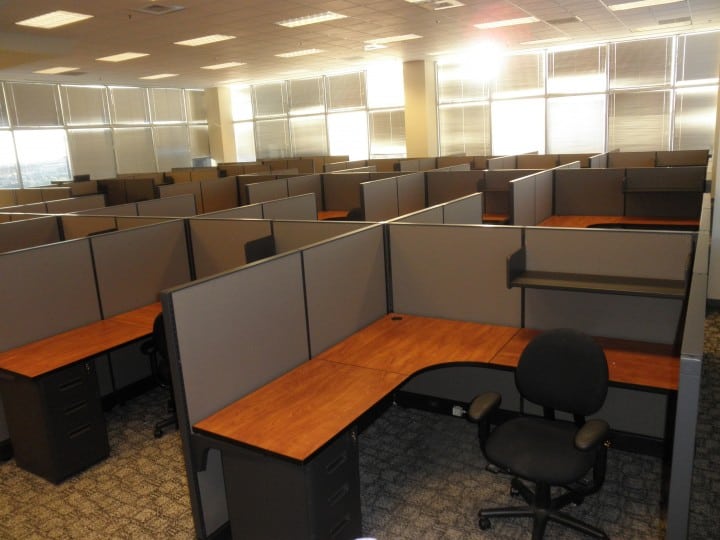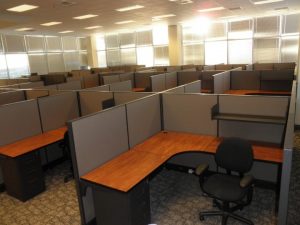 SPECIALIZED LOAN SERVICING, HIGHLANDS RANCH, CO
We visited Highlands, Ranch, CO to complete this massive office cubicle project that included almost two hundred new workstations (pictured), one hundred thirty used cubicles, office desks and hundreds of task chairs. It was phased over a six month period as the company grew by hundreds of associates. It also included the reconfiguration of large workstations to a smaller size to increase associate density in selected areas. Office Furniture EZ can handle any size project from one cubicle or desk to hundreds! And, we can do it anywhere in the USA.

Need help? Have a question?
Looking for a price quote?
Schedule a Free Space Planning Visit