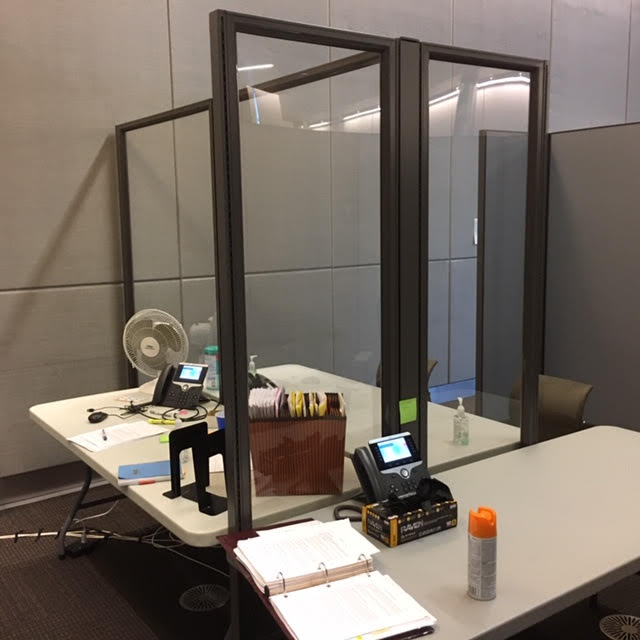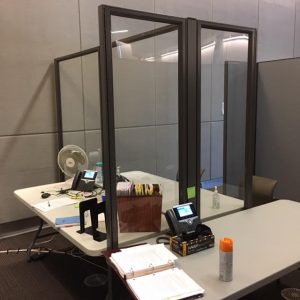 City Court, Commerce City, CO
The City Court facility was in need of a solution for meetings between court officials,  lawyers, plaintiffs and/or defendants. The individuals meeting needed both visual privacy and barriers that prevent the spread of viruses. We designed a 7 foot tall free-standing booth with a 7 foot tall clear T-barrier so that meetings could be conducted in a safe and proper fashion during COVID-19. We proudly serve a variety of industries including government, law enforcement, courts, healthcare, education, retail, corporate and many more. We're local, experienced and ready to assist with your project. Call us at 303-371-8787 to get started – or request our Free Site Survey and we'll come to you.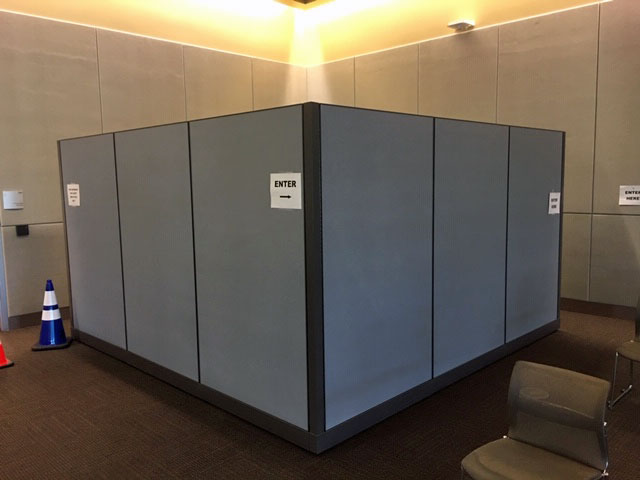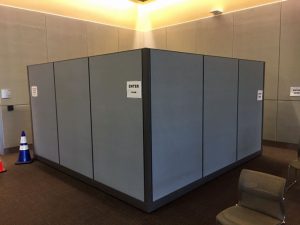 Need help? Have a question?
Looking for a price quote?
Schedule a Free Space Planning Visit