Help! I need storage solutions for my office. 
Do you ever feel like there's a growing mountain of "stuff" on your office desk? As we navigate through the work week, it's common to accumulate papers, binders, publications, digital storage items, office supplies, personal items, coats, umbrellas, and much more. This is usually the time when we hear, "Help! I need storage solutions for my office."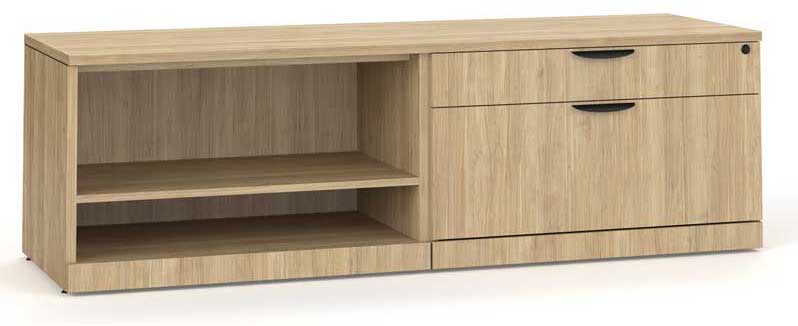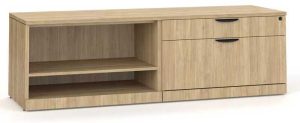 If you like a clean desk and are in need of storage for your office, we can help. We offer a number of different options that fit most desks and offices. 
Filing Cabinets – Mounted Under The Desk
Many of our desks have mounted file cabinets on either one or both sides – either pedestal style or hanging. We even have a stand up desk that has a mounted filing cabinet.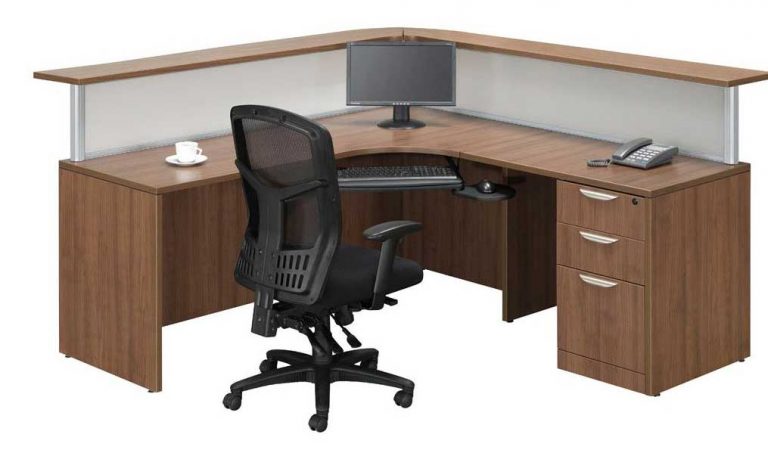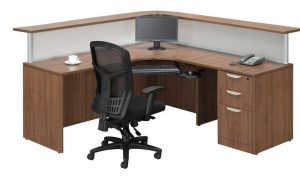 When you shop for a filing cabinet, take notice of the configuration. A box-box-file cabinet means it will have 2 smaller drawers and then a larger drawer suitable for files. A file-file cabinet means it has 2 larger drawers both suited for files. A legal file cabinet is intended to hold legal size documents.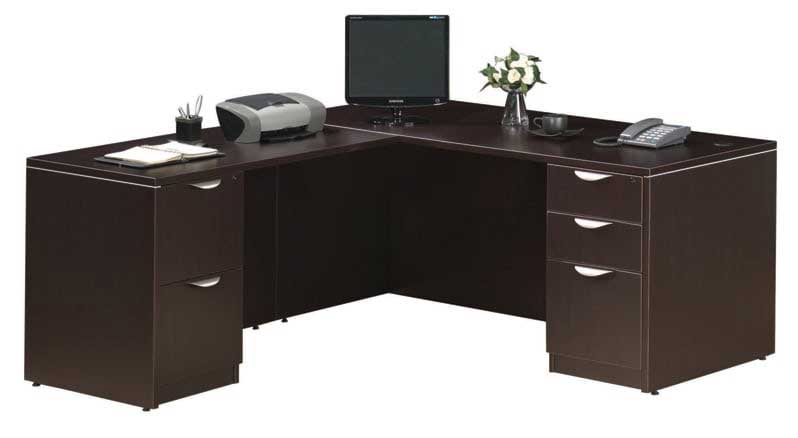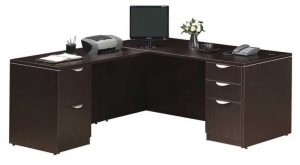 Under Desk – Mobile Filing Cabinets
For those who need storage but prefer a little more flexibility, we offer mobile under-desk filing cabinets. These are simply pedestal files on wheels. The employee can place them under their desk or have them out in the open.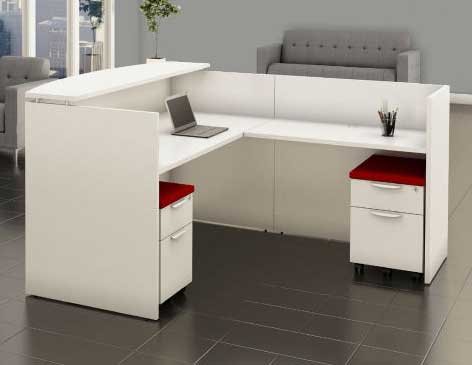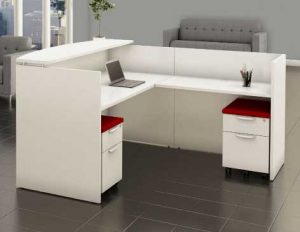 Some of these filing cabinets come with an optional cushion on top so that a colleague can stop by and sit for a brief conversation.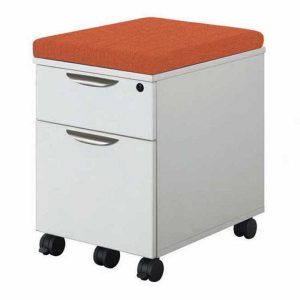 Beside or Behind Desk Filing Cabinets
If your office or workspace is conducive, you can add additional storage beside, behind or opposite to your desk. The most common configurations are filing cabinets and bookcases. It's common for these units to coordinate in style and color with your desk.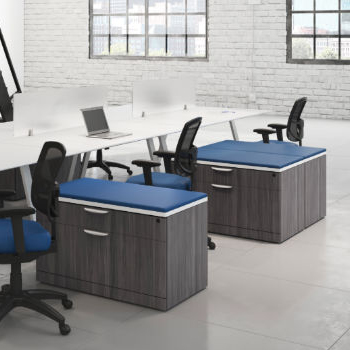 Tall Office Cabinets & Bookcases
If you'd like to store larger items such as a coat, umbrella, or blueprints you might consider a tall cabinet. Another option is a bookcase – cabinet combination. These cabinets will keep some of your items out of sight and your preferred items on display.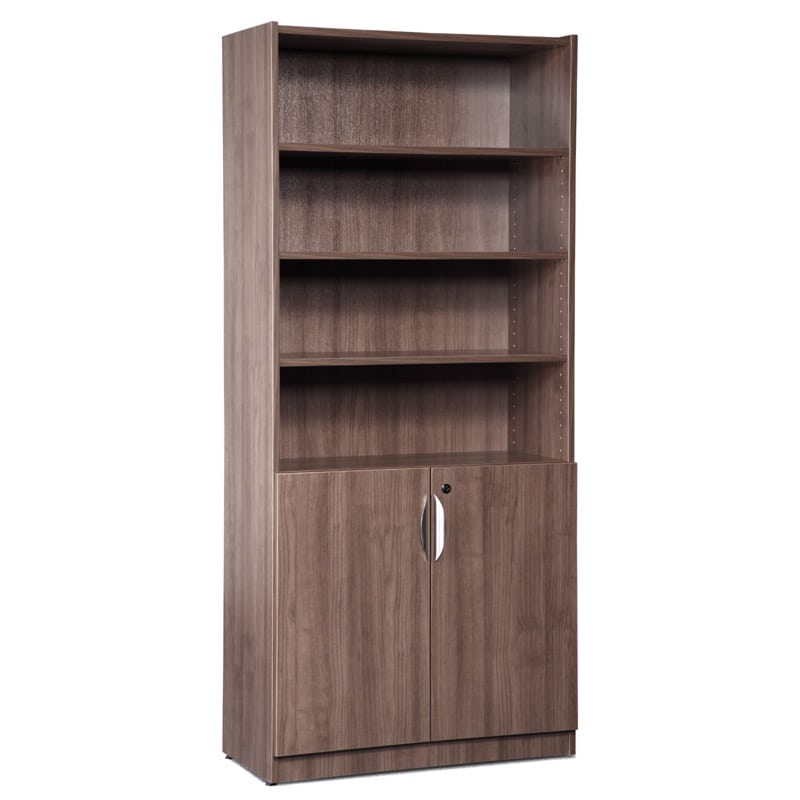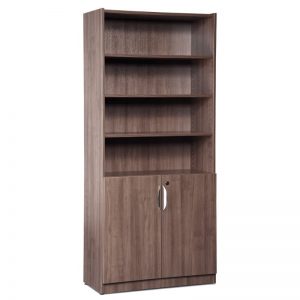 Overhead Storage Cabinets for Offices
Wall mounted storage is a great way to keep your items up and out of the way. Our options include open or with doors (laminate or frosted glass).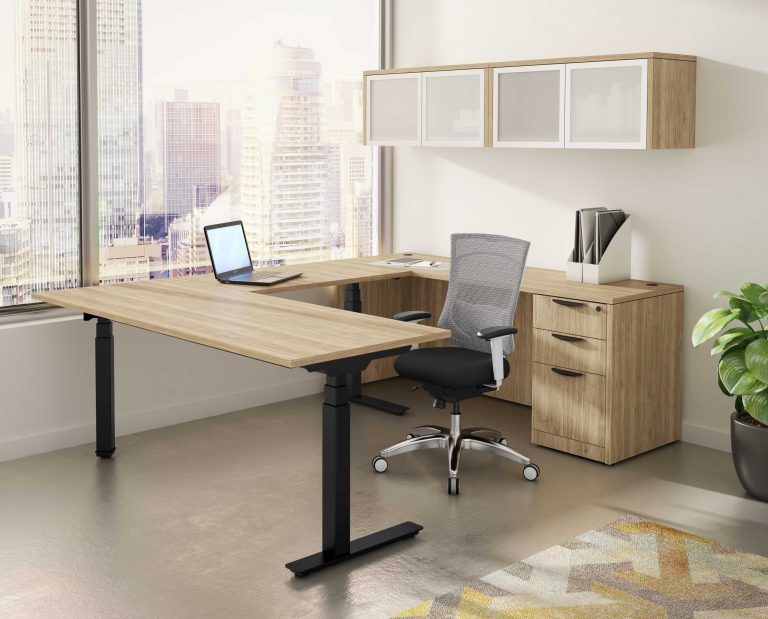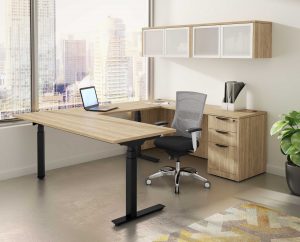 A desk hutch is another option for overhead storage. You can have an open or closed case on top and an area underneath for a light along with a tack board or Dry Erase Board.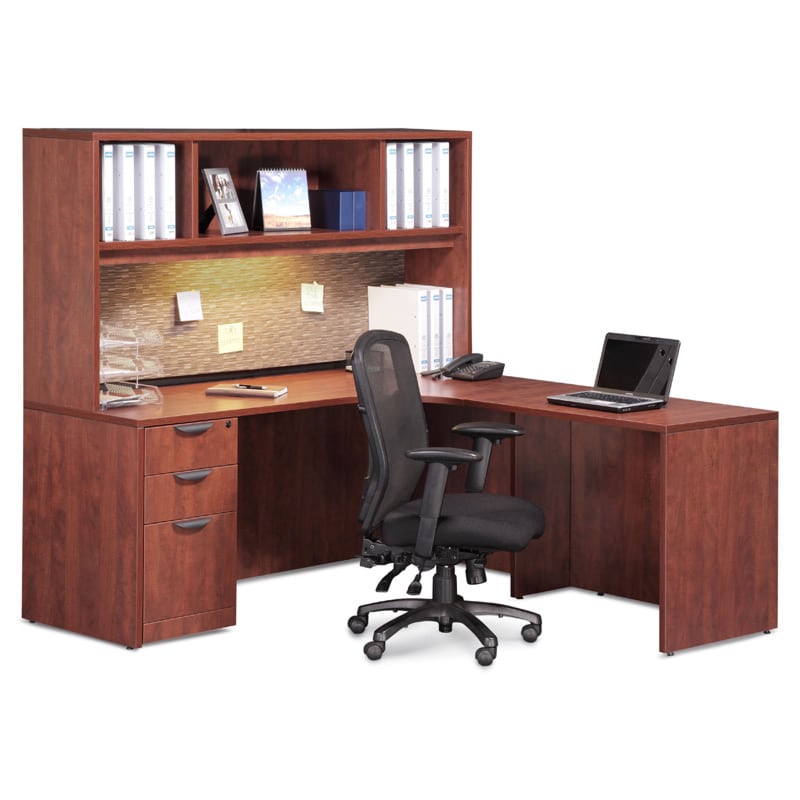 Fireproof / Waterproof / Theftproof Storage
Do you have valuable items that you want to keep out of sight and safe from fire, water, and theft? We have a big selection of fire safes that are perfect for high value items such as: electronics, important papers, cash and digital storage.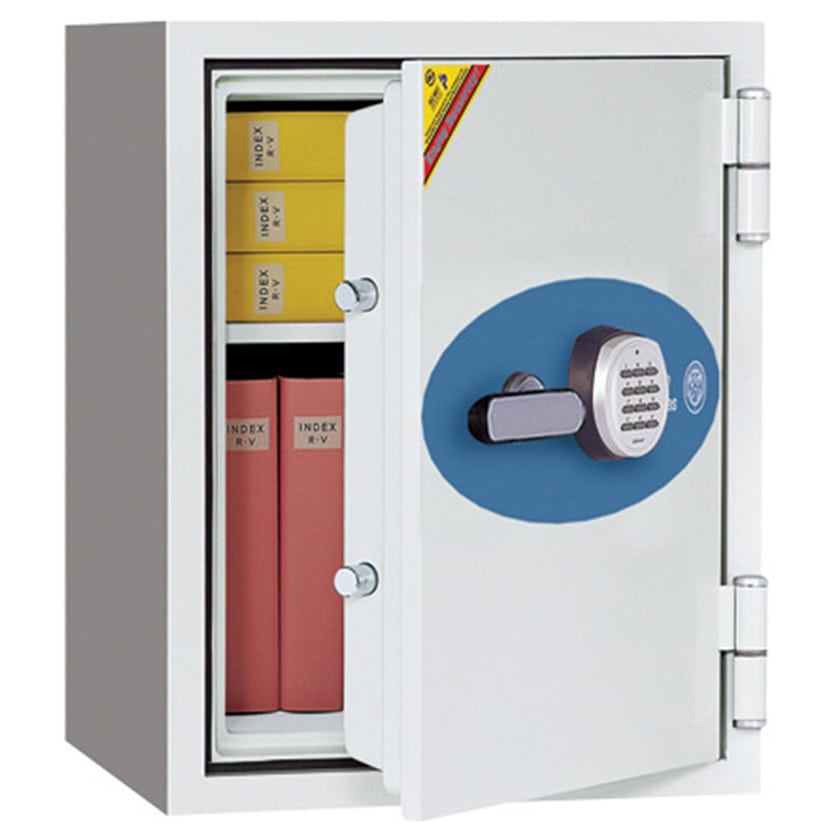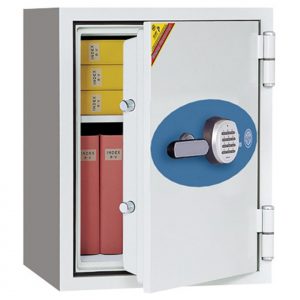 Ready for a more organized, tidy office? We can help with space planning, delivery, assembly and installation. We're ready to get started when you are! Stop in our Denver showroom or call 303-371-8787!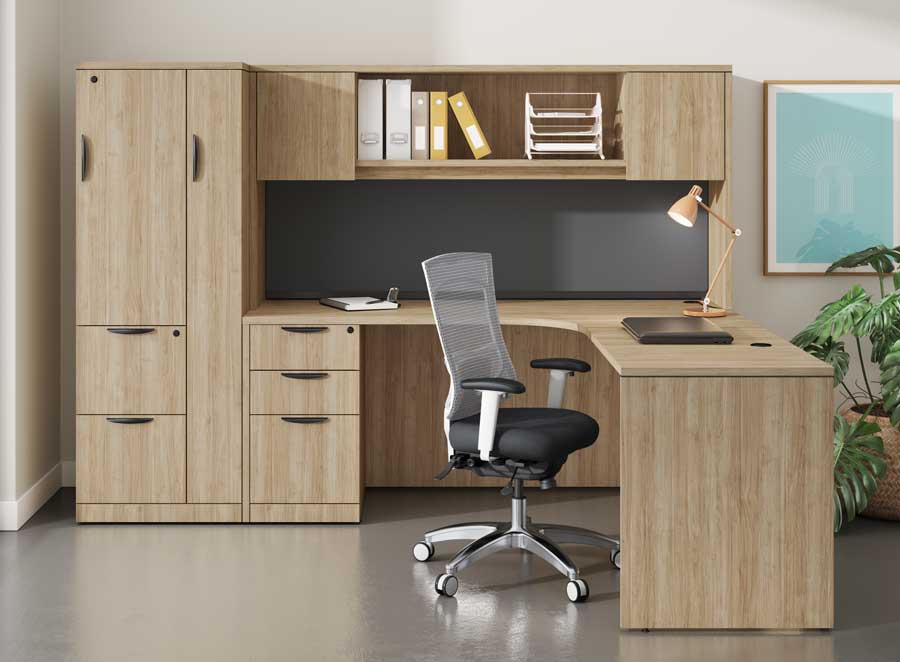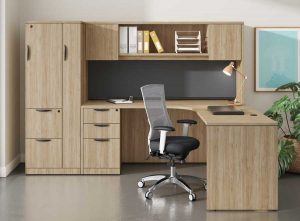 Need help? Have a question?
Looking for a price quote?
Schedule a Free Space Planning Visit