Sneeze Guards and Barriers for COVID-19 Prevention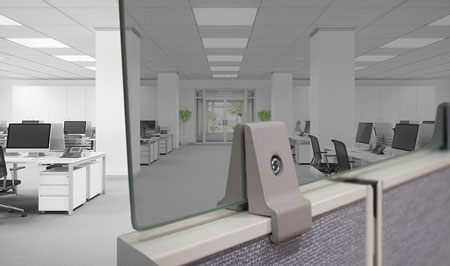 Looking for ways to keep your associates and customers safe from the spread of COVID-19 in the office?
We can help! We offer many options for barriers, dividers and sneeze guards to slow the spread of viruses.
Note that most items can be customized to fit your existing furniture and in many cases, drilling is not necessary. We understand that most barriers are likely to eventually be removed, so we work hard to provide economical options that work well, but at the same time are economical and able to be easily taken out when the time is right.
Here are a few examples of our best sellers.
Glass Topped Divider Panels (Gently Used)
Glass topped dividers (gently used) are an economical solution for creating barriers between team members.
Features:
66" tall for standing protection
Glass portion still allows for natural light to flow through the office
Available in stand alone or you can create desk wraps to surround your team members with safety
Sneeze guards are a great way to provide barrier protection at reception desks, in the middle of tables, on desktops. They're also great for bars, retail stores, food counters, and more.
Features:
Sized to your specification with cutouts (if needed) to suit the needs of your business
Free standing, EZ to move and clean
Save time and money - use curbside pick up at Office Furniture EZ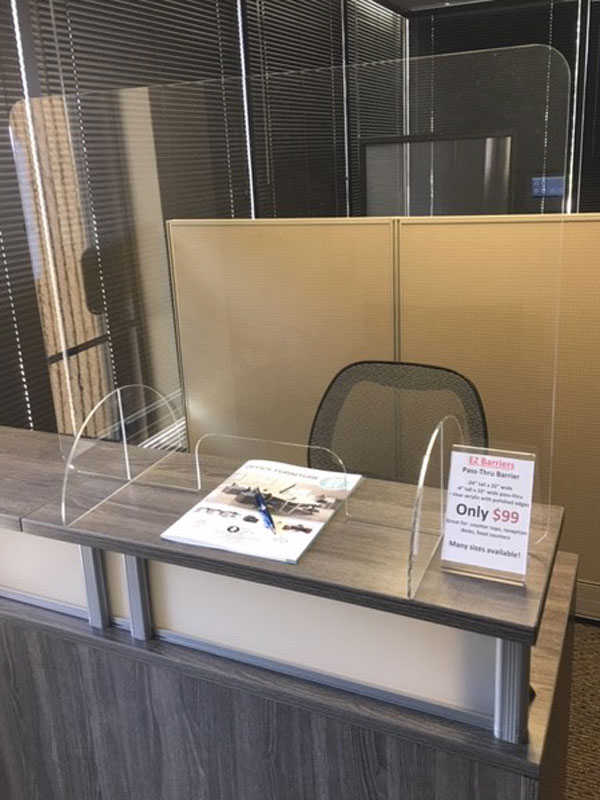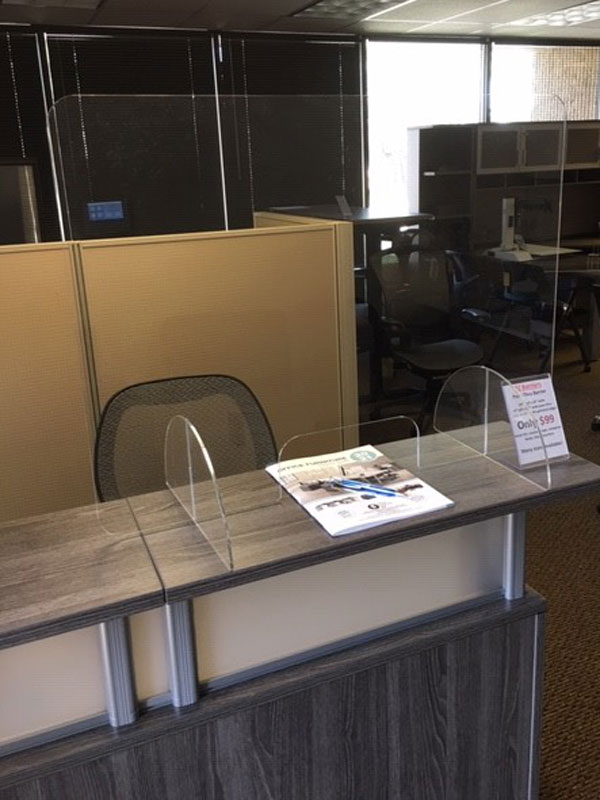 Extend the level of safety in your office quickly and effectively with our cubicle panel extenders. These dividers provide protection from droplets while still allowing team members to be seen.
Features:
Your choice of bracket options from acrylic to metal, slip over or Velcro in place or clamp on with fasteners.
We can advise as to which option will work best. Just request a visit using our Free Site Survey form and our representative will come to you (wearing a mask, of course).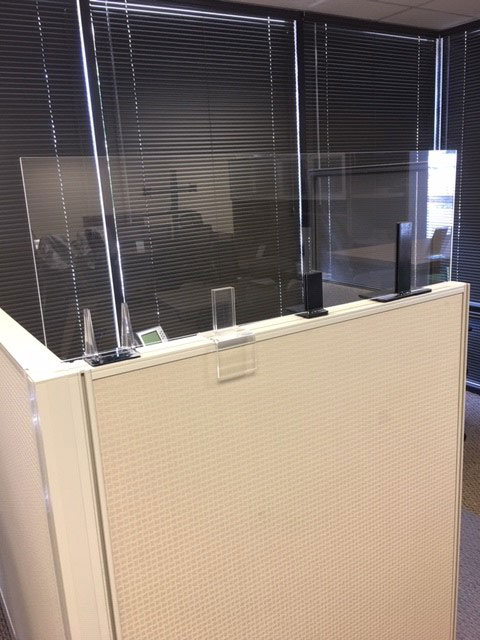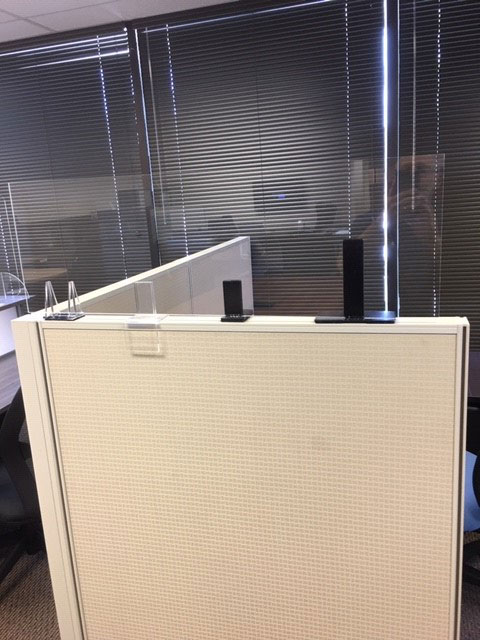 Freestanding dividers offer great flexibility because they wrap around an existing desk to create a walled in workspace. This option is especially useful for an office with an open layout.
Features:
Glazed, view through or fabric tops (fabric is the most economical option)
Can be made into desk or room wraps with available connectors
EZ to deliver and setup
We can assist with measuring and planning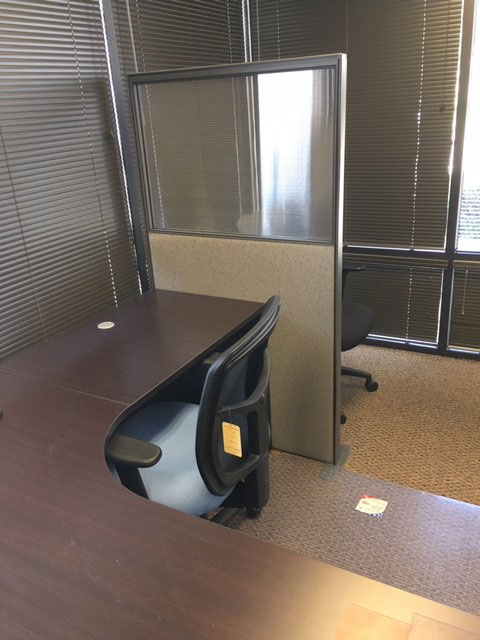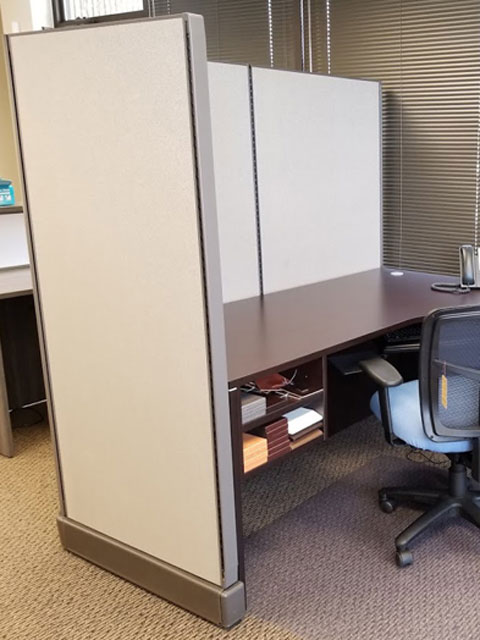 We can help create sneeze guards, barriers and dividers for just about any professional setting. Below are some of our most current workplace social distancing projects. If you need a way to keep your associates and customers safe, we can provide a custom solution at a reasonable cost. Contact us for information or to schedule a Free Site Survey.
The Commerce City Council Chamber meeting room is shown here - before and after we installed custom acrylic dividers. The barriers we used greatly help to reduce the spread of viruses among citizens and staff attending those meetings.
In these photos, you can see the Commerce City Council desks - before and after the installation of see-through dividers.
The Commerce City Court needed a solution for attorneys and plantiffs/defendants to meet - privately and safely. We created this free-standing area with a 7 foot tall clear "T" barrier inside that keeps those in court protected from the transmission of the Coronavirus.
We know you want to keep your employees and customers safe while keeping costs down. We're here to help. It's EZ to get started. We invite you to: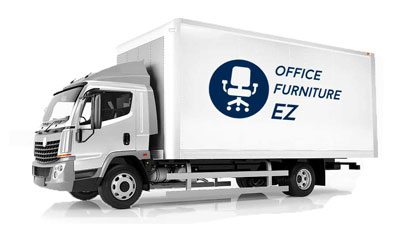 For your convenience, we offer delivery and setup (for a nominal fee) as well as curbside pickup of all of our social distancing products.
Need help? Have a question?
Looking for a price quote?
Schedule a Free Space Planning Visit