6×6′ QuickTime Hi-Low Cubicles
When Time Matters!
Our 6×6′ QuickTime Hi-Low Cubicle will be ready when you are at a great price. These cubicles ship in one week and can generally be installed at your Denver business the following week.  These office cubicles feature a high 67″ back and a 53″ side, allowing standing and sitting privacy for your associate. With a 6′ x 6′ foot print, you can maximize your office space while providing a safe environment for your employees.
Features
These new, loaded, Herman Miller compatible cubicles feature a "L" work surface that is 24″ deep, a 36″
Also includes a locking, overhead storage suitable for binders, supplies, and small electronics
Under desk storage is a 3-drawer locking file that handles hanging files & personal items.
Workstations can be powered or not. Electrical base in feeds or power poles are available. (We can assist with an electrician or you can use your preferred provider.)
Your choice of 6 fabric finishes and four work surface laminates and two trim colors

.
Specifications
6'x6′ cubicle
L-shaped, 24″ deep work surface
67″ high (back), 53″ high (side/wing)
Locking overhead storage
Locking under desk filing cabinet

Lead time from order placement to installation is approximately 2-3 weeks.
How to Order
Lead time from order placement to installation is approximately 2-3 weeks.
Call now –303-371-8787– with questions
Click here to set up a free site survey to help you plan your open space to maximize associate density, while maintaining optimal productivity. (Our agent will wear a mask when visiting your office space.)
Notes
This great offer is available nationwide! Call now for details…thank you for considering us.
Generally, the power hook-up requires the services of an electrician (yours, or we can provide one – we can advise you as to the best solution).
These cubicles are a good option for social distancing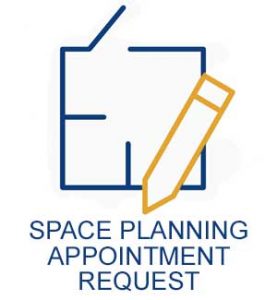 Questions About a Product or Pricing?
Need help? Have a question?
Looking for a price quote?
Schedule a Free Space Planning Visit