How to Save Money When Buying Cubicles
Save Money When Buying Cubicles
The good news is that your company needs new cubicles.
The bad news is that your company needs new cubicles. 
Needing more employee workstations means your company is growing, but it also means it's time to buy office furniture. Purchasing equipment is an expense that can be hard on a budget, but there are ways to maximize resources and minimize costs. Here are 5 ways to save money when buying cubicles. 
Buy Used 
"Used cubicles? Gross!" While it's true that sometimes when you buy used, it shows – our used cubicles are carefully inspected prior to purchase from the seller to ensure that they fall into the "Excellent Condition" category. We only sell used items that are like new, and before we sell them to you, they are checked and rechecked to make sure all parts are included and fully functional. We also offer professional cleaning services as needed. Best of all, we are experts at delivery and setup so you can rest easy knowing you won't be left high and dry with piles of panels everywhere. Buying used can save you up to 50% off the price of new.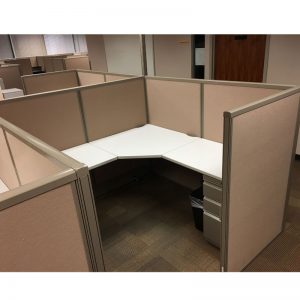 Buy Clones
Some of the better-known brands of cubicles include: Herman Miller, Herman Miller Ethospace, Haworth, Haworth Premise and Knoll. These are well-known and readily available. However, most people don't have a strong brand preference when it comes to cubicles so enter the clone. A clone is an alternate brand that looks similar to the big brands and is fully compatible with them, but is usually offered at less of an investment. 
Use Extenders
If your project is small — needing only one or two basic work stations — you may be able to get by with some cubicle extenders or individual panels. These are units that can be configured to divide or surround an existing workspace. While they are relatively easy to set up, the challenge is that they provide limited space for your employee. These are best used for temporary projects or part time employees.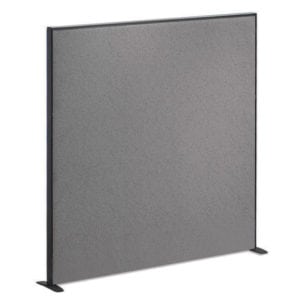 Utilize Walls
Walls can be a great ally when looking to maximize office space. Cubicles can sometimes be configured to make use of an existing wall. However, this is a job left to the professionals as you want to always ensure that your electrical and network connections are left open, available an in-tact. In addition, you want to keep in compliance with OSHA, ADA and other regulating bodies. We have years of experience in assisting companies large and small with their office furniture needs. Whether it's a brand new start up office or a reconfiguration of an existing space, we can help. Start by requesting a no-cost Site Survey!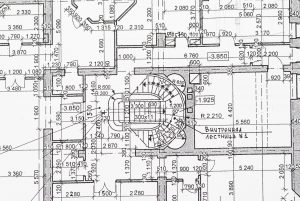 Try Privacy Panels
Desk privacy panels are another quick fix. These units affix to existing furniture, usually tables, and serve as a means to divide a limited area of work space on a tight budget. Employees will be able to easily hear and see one another, but the panels serve as an effective boundary for each individual's defined space.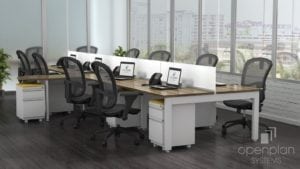 Of course we offer new cubicles in addition to these options. As a family-owned business here in Denver, we understand the importance of making the most of your operating budget so we strive to offer all of our items to you at a fair price and the highest level of service. Still not entirely convinced? Stop in our showroom and try before you buy. Many, many of our items are set up and in place — so you can see exactly how they look BEFORE they arrive at your organization. We're open weekdays from 9AM to 4PM. Come on by!
Need help? Have a question?
Looking for a price quote?
Schedule a Free Space Planning Visit