Holiday Gift Ideas – Home Office Furniture
Looking for Holiday Gift Ideas? Home office furniture is a practical present that's sure to be appreciated and used all year long, especially during times when people are staying home a little more than usual. We offer desks, tables, bookcases and other items in a variety of sizes to accommodate your needs, regardless of the size or shape of the room.
If you need some assistance, just take some photos of your space and come on in to our showroom. We'll be glad provide expert recommendations and you can try before you buy. Here are just a few of our most popular home office furnishings. Click on each picture for further detail and pricing.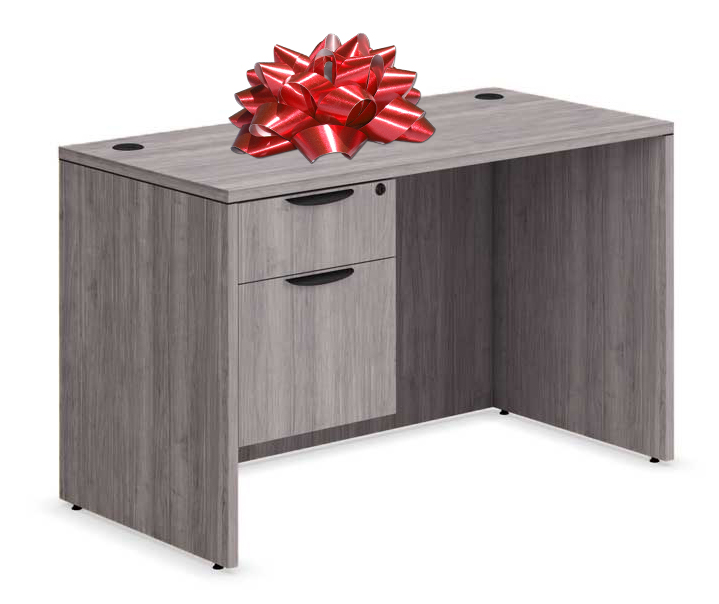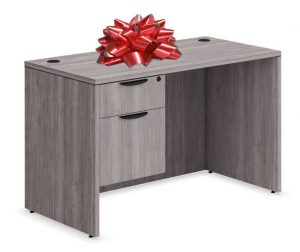 Home Office Desk
This small desk has a reasonably sized footprint but is big on work surface. It also features attached drawers for storage. It's available in several finishes and it works as a standalone or against a wall or window.

Home Office Chair
An ergonomic office chair is the gift that keeps on giving – by helping to maintain good posture throughout the day. The 9to5 NCE-217 features a mesh back and seat to keep you cool. It also has 8-way adjustable arms to ensure maximum comfort for your shoulders, arms and wrists.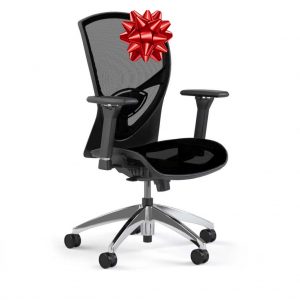 Sit Stand Desk
No holiday gift ideas – home office furniture list would be complete without a sit stand desk.  This versatile unit is the best of both worlds. It functions as a sitting desk when in the down position and a standing workspace when raised. For those times you need to sit down and hit it hard, you're covered. During the times when you need to stand up, move around and check on a thing or two on your computer, you're also covered!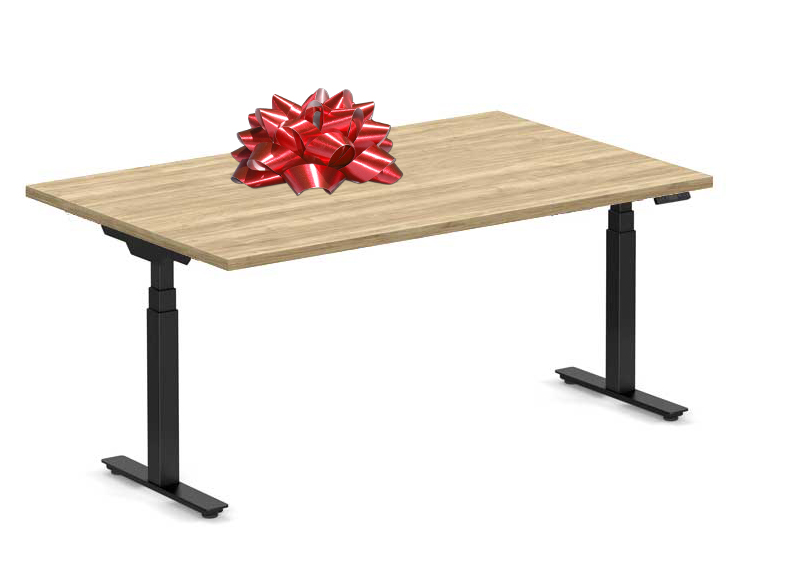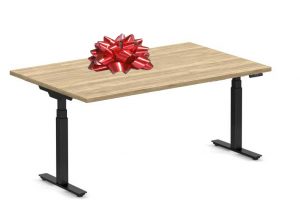 Table Desk
If you're looking for a quality desk that you can place in an out of the way area, our small table desk is a perfect solution. It features our new v-legs – available in silver or black – and your choice of laminate top finishes. A smart, minimal solution that provides a designated space to do what you do.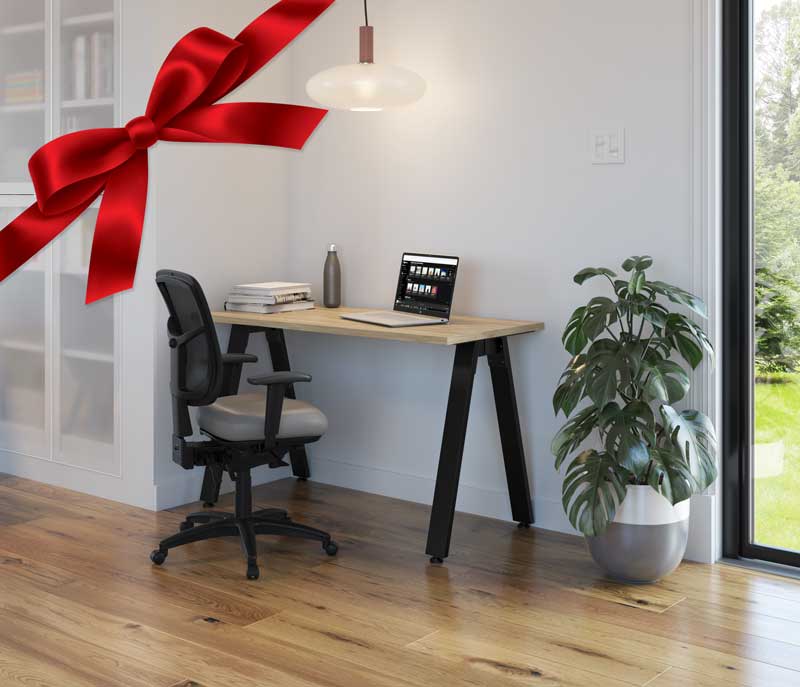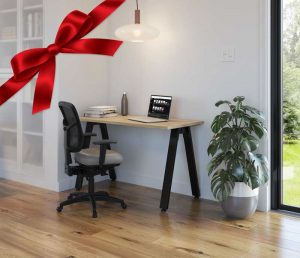 Mobile White Board & Divider
Our white board on wheels is an EZ way to create a distraction barrier in a home office or classroom. In addition, it's great for quick diagrams, lessons, fantasy football standings and other important writings. It's two-sided so you can double your doodles.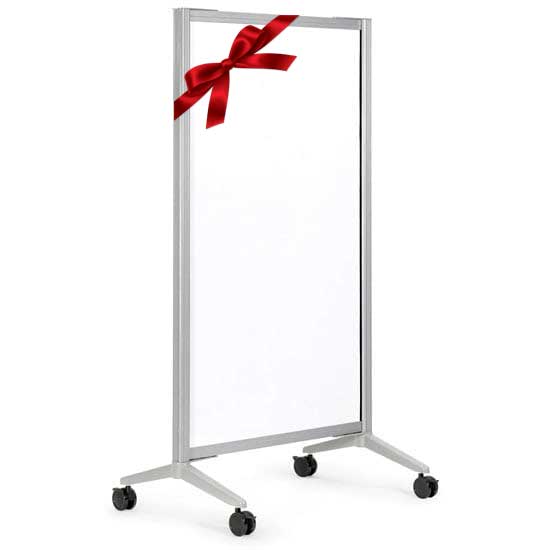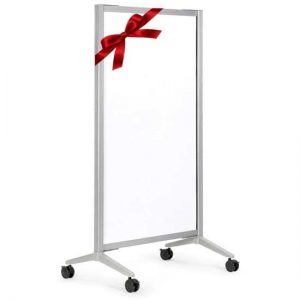 Bookcase
If your loved one already has a home office desk complete with a pile of books and papers, you might want to get them a storage solution. This low-profile bookcase and lateral file combo provides ample storage and a place to display prized possessions.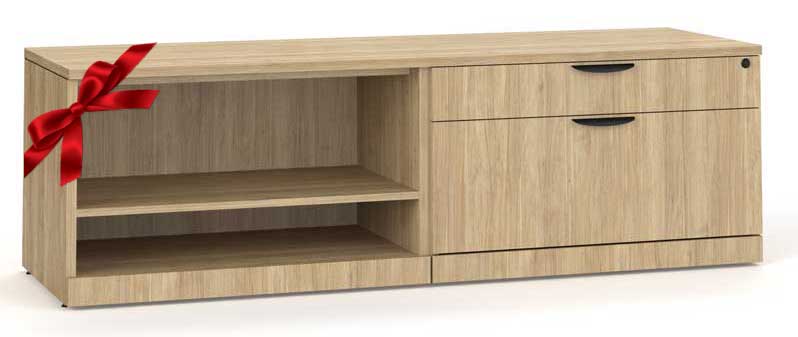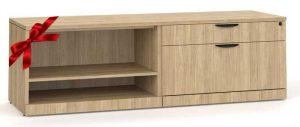 White Office Chair
We get a lot of requests for white office chairs, especially for home offices. This one is affordable, durable and comfortable. Best of all, it can be wiped off from time to time. Made by 9to5, it comes in under $400.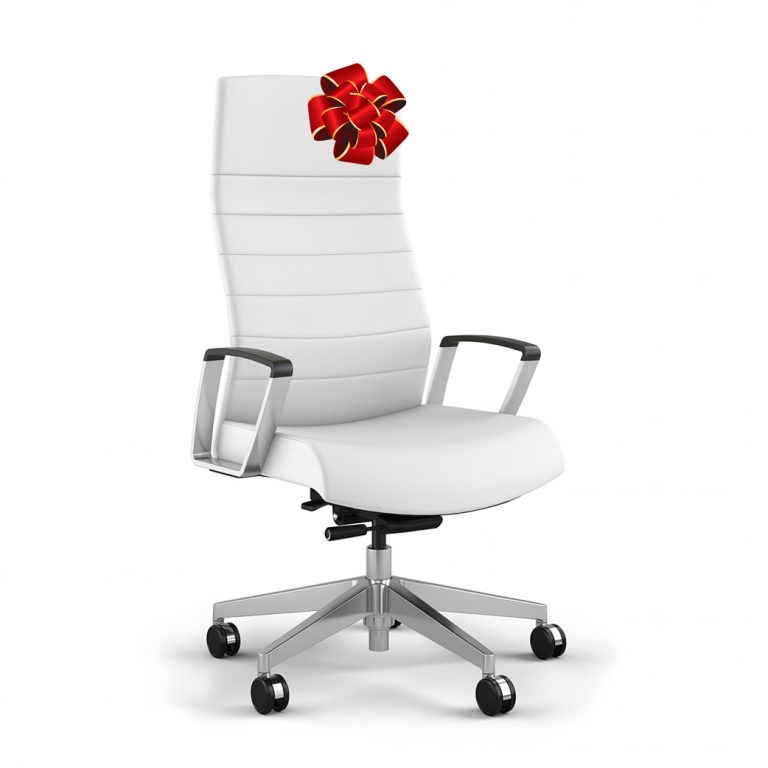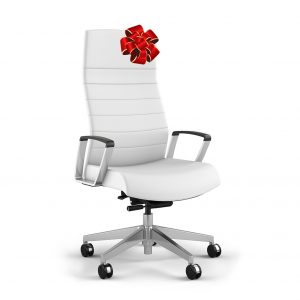 The Alien
The Alien office chair is another fan favorite. It comes in green (of course) and black. It's called The Alien because the back of the chair has a frame in the shape of eyes. Creepy? Cool? One thing is for sure, it's comfortable and priced right.
His & Hers (or His & His/Hers & Hers) Workstation
This dual workstation is a perfect setup for two people in a designated home office. It features overhead and under-desk storage. In addition, there is a common center area for collaboration. It's stylish and affordable. Best of all, you can customize it by choosing the laminate finish color.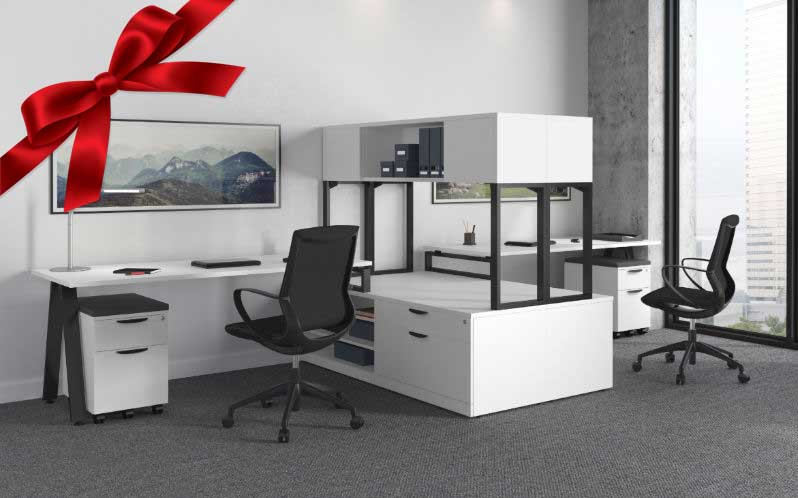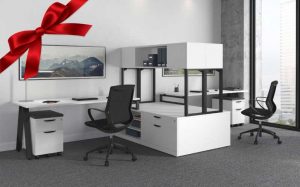 Delivery, Assembly and Setup Help Too!
If you need a hand getting your item to your home, help putting it together, or both – we can help! Delivery and assembly services are available at checkout – or call 303-371-8787 with questions.  Finally, if you need additional holiday gift ideas for home office furniture, we invite you to stop in our Denver showroom and try before you buy.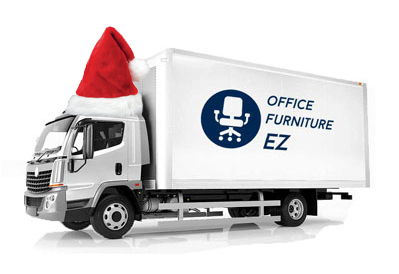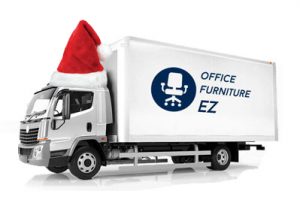 Need help? Have a question?
Looking for a price quote?
Schedule a Free Space Planning Visit