Can I still have an open office layout during COVID-19?

Local, state, and federal guidelines stating that people need to be 6 feet apart to prevent the spread of Coronavirus. This directive has put organizations with open plans at a disadvantage of those that use cubicles and offices. But do you need to sell your open plan furniture and install cubicles? As much as we'd like to tell you yes (so that we could sell you some great cubicles), the answer is no. There are several solutions that can be deployed to make your shared space safe. 
Acrylic Dividers for Desks and Tables
We sell acrylic barriers and Plexiglass dividers for desks that are fully customizable in terms of size, shape and fastener. We understand that you might not want to drill into your existing office furniture in order to install a barrier. Therefore we have several no-drill options

Mobile Acrylic Dividers
These rolling barriers are a quick, EZ and portable solution for creating a wall between employees. The top is acrylic so natural lighting can get through, but germs can't.

Freestanding Walls
These freestanding panels are essentially portable walls that you can use in strategic sections of your open office environment. They are affordable and EZ to set up and move where they're needed.

Wrap Around Cubicle Walls
If you've invested in desks, tables and chairs and need to create an environment that's a bit more divided, we have a solution. Wrap around panels can create a divider between employees. We can wrap the entire desk or use the dividers only where employees face one another.


Clamp on or Free Standing Acrylic Barriers
Our plastic barriers (also known as sneeze guards) are available in clear acrylic, frosted acrylic or fabric. They are EZ to attach to your existing desks or tables with no-drill clamps, free stands, or drilled bases.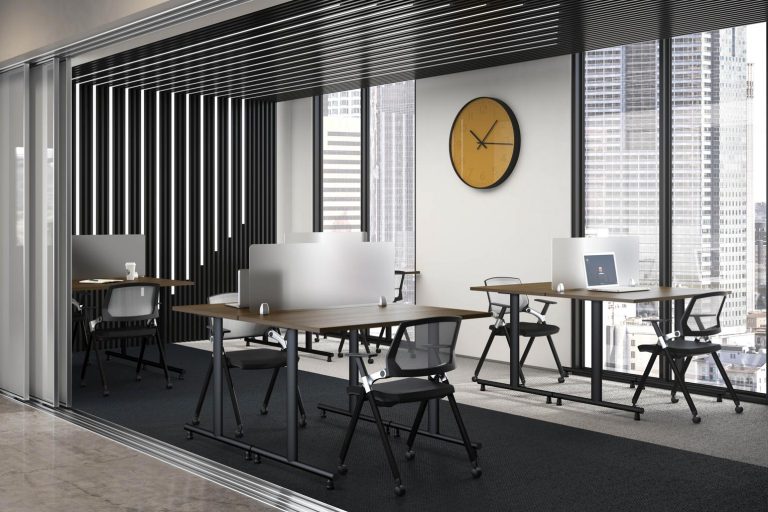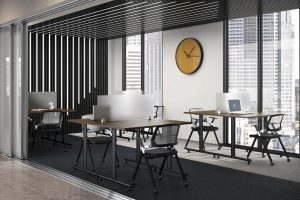 Sit Stand Desk Dividers
For those employees who use stand up or height adjustable desks, fear not. We have options for creating a COVID-19 safe environment for you.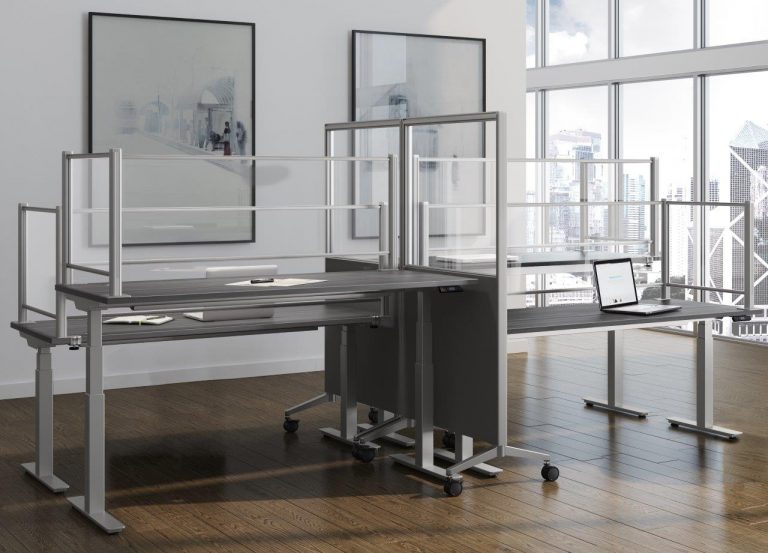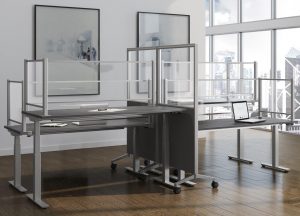 Not sure which virus prevention product is best for you?
The open office barriers and dividers shown here are just a few examples of the many products we offer. This is our area of expertise. We'll be glad to help you determine the most effective and affordable means for keeping your employees and customers safe.  Fill out our Space Planning Assistance Request Form to get started. Tell us when & where – and we'll be there!

Need help? Have a question?
Looking for a price quote?
Schedule a Free Space Planning Visit