Take a Workday Break While in Your Cubicle
Office Furniture EZ helps companies design the most productive, attractive and budget-friendly workspaces. Of course we don't condone using work time for outside activities, but if you're in between projects or if you just need a short mental break, here are some places you can venture for a brief disconnect.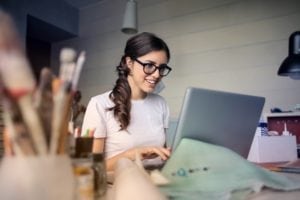 This website features short games and teasers for your brain. It was developed by brainiacs – scientists and game designers to be more specific. There are a variety of cognitive activities to attempt and the really neat part is that your progress is tracked from session to session. Your boss might even approve of this one! Luminosity offers a free plan as well as a paid plan, so if you love it you can enjoy even more games, tests and activities.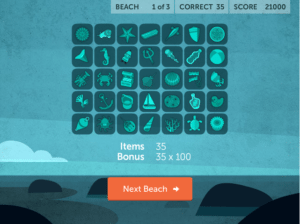 www.dribbble.com  – What the top designers are currently doing
This website is a show and tell of amazing design projects. There's everything from proposals in progress to finished products. Each designer provides a brief explanation of the project along with some other samples of their work. If you're looking for creative inspiration, this is one place you should look. You can sort the projects too – based on most recent, most views, and most commented.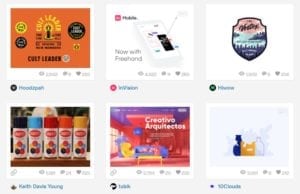 Not much explanation needed here. This site is a blog for those looking for positivity in life. It features everything tips and ideas on everything from self-care to simplicity to inspiration. In today's world of fast moving news and interaction, this site is quiet rest stop on the information highway.
OK, there's not a ton of content here but we loved the idea – a button that you click to make everything all right. Give it a try and you may find it very soothing to press it and watch the progress. The idea here is probably less about the computer resolving what's wrong and more about a timeout for reflection, prayer or just plain hope.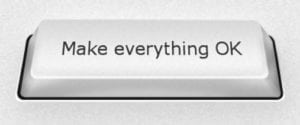 Fill the Silence … with little known facts that even Cliff from Cheers probably doesn't know. There are some really interesting tidbits here that could potentially launch a conversation for the ages. At the very least they may help with that awkward silence while sitting around the conference table waiting for a meeting to start.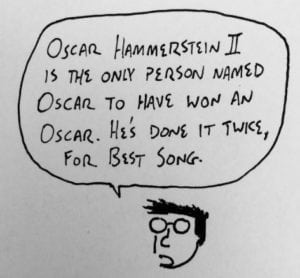 If you've ever had to write out a greeting card, you know that sometimes you draw a blank when it comes to what to say. This site has clever one or two liners for all occasions. The examples provided can work as they are or you can use them as inspiration for a custom-crafted message. Never be at a loss for words again!

Of course, if you are looking for a great deal on new, used or remanufactured office furniture, you're already in the right place! We offer a variety of ergonomic office chairs to maintain healthy posture throughout the workday. In addition, we sell desks, tables, accessories and of course cubicles.
Need help? Have a question?
Looking for a price quote?
Schedule a Free Space Planning Visit