Where to Start When Furnishing an Office
Furnishing an office is a complicated project. Whether you're opening a workplace, updating an exsiting workplace or adding onto your office, there are some important things to consider.
Use a Professional
You may be amazing at shopping on Amazon and extra handy with the ratchet set, but you should engage a pro when it comes to new office furniture. A good office furniture provider will assist with planning, budgeting, delivery and installation of your new desks, chairs, cubicles, tables and other elements. There are many things to consider including ADA compliance, OSHA and other regulatory components.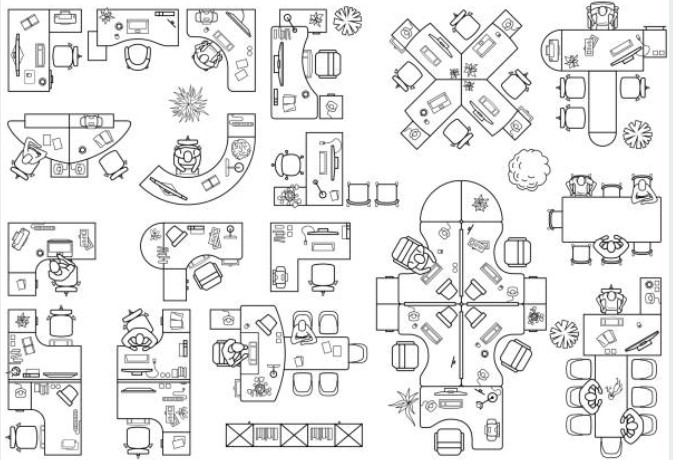 Consider What You Need Now and in the Future
It may be tempting to buy the bare minimum to save costs, but it's wise to consider any items you'll need in the next 9 months to a year when buying furniture. This helps to ensure items you need are in stock and can be delivered without delay.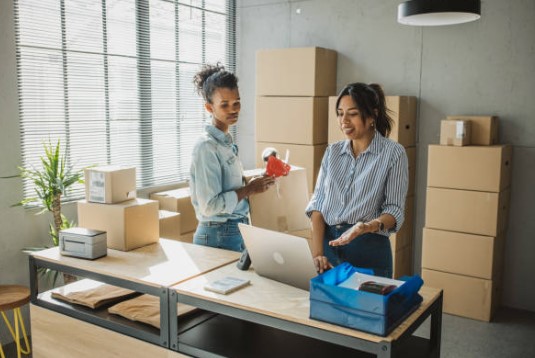 Look for Quality Items
Resist the urge to buy items that are on clearance, lesser quality or not intended for use 5 days a week 8+ hours a day. Inferior items are likely to wear out faster and often cause you to have to replace them sooner than anticipated – with additional expense.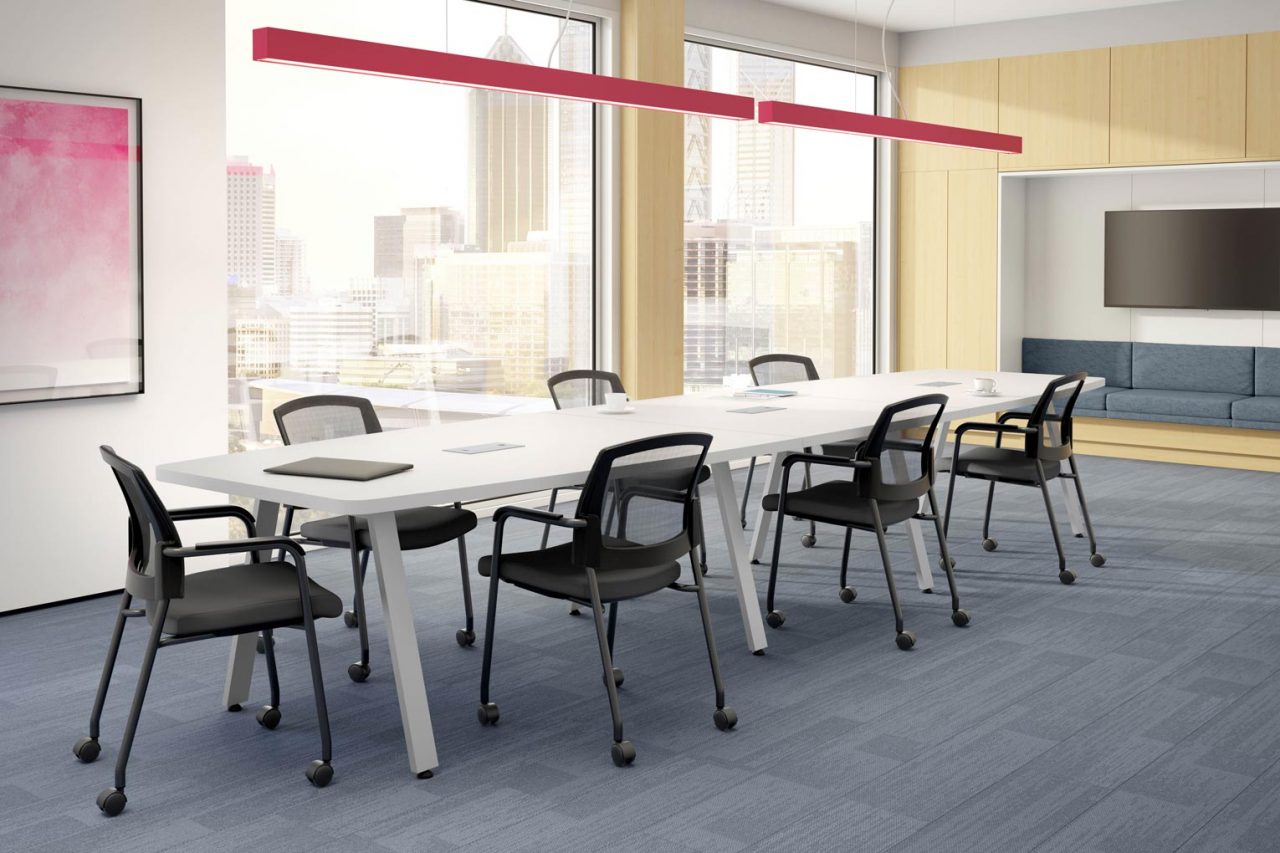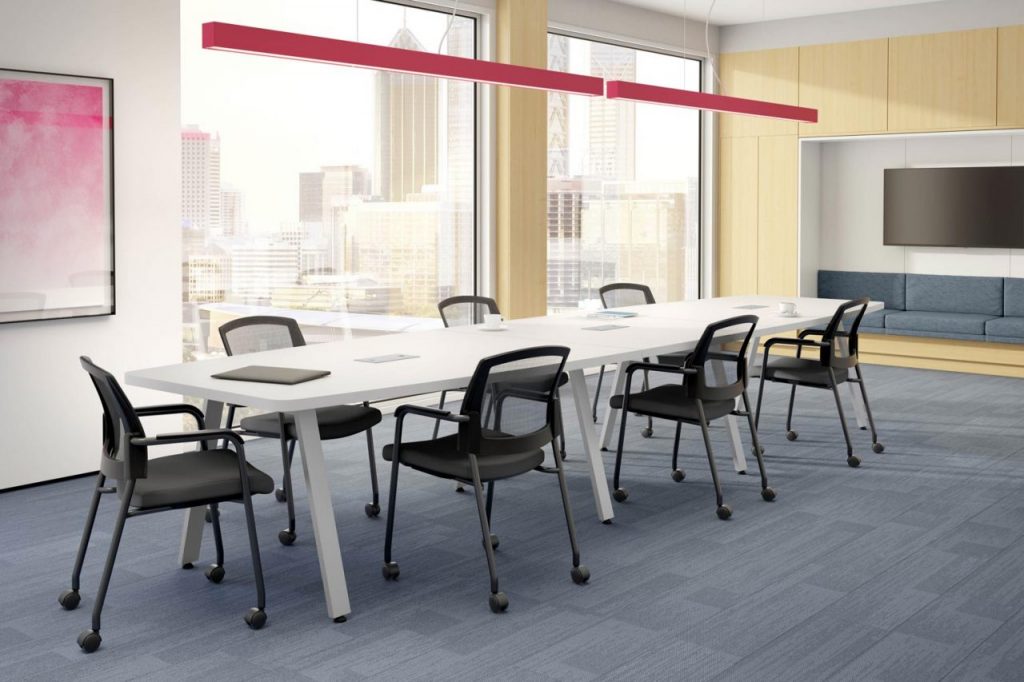 Remember Ergomonics
Office furniture has come a l0ng way. Wooden chairs with few to no adjustments were the norm but now ergonomic pieces help to keep your team members at an ideal posture, thereby improving alertness and potentially overall health. In addition, consider options like height adjustable desks so you're ready for all types of users.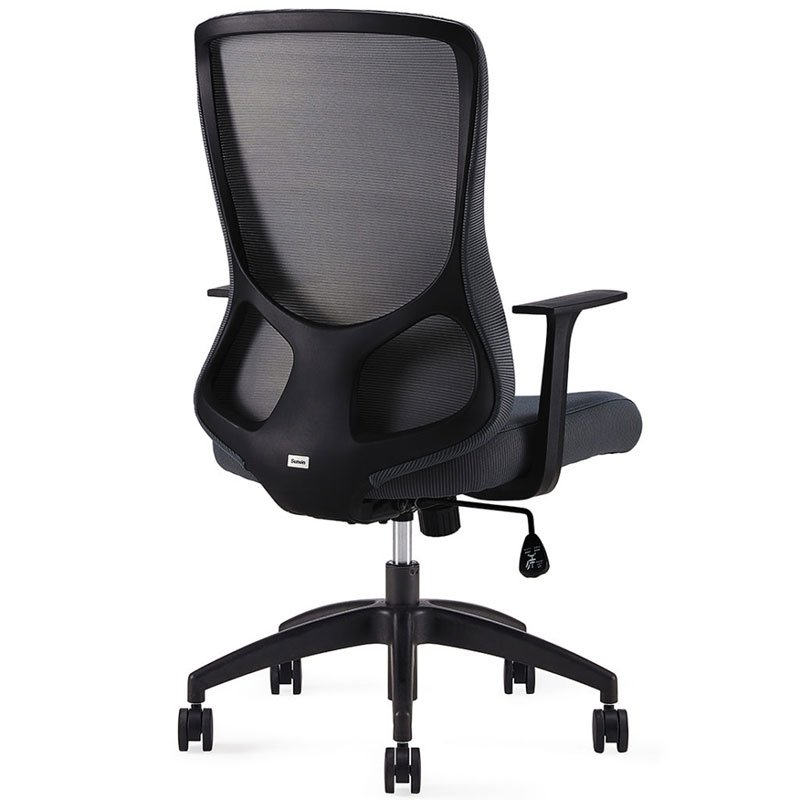 Listen to Your Team
What kind of furniture do you really need in your office? One of the best ways to determine this is to ask the people who will be using it. You could host a meeting to gather input. You could also send out a survey to solicit input. Another way is to have ask each employee to create a wishlist of what they'd like to see in terms of both their personal workspace as well as common areas.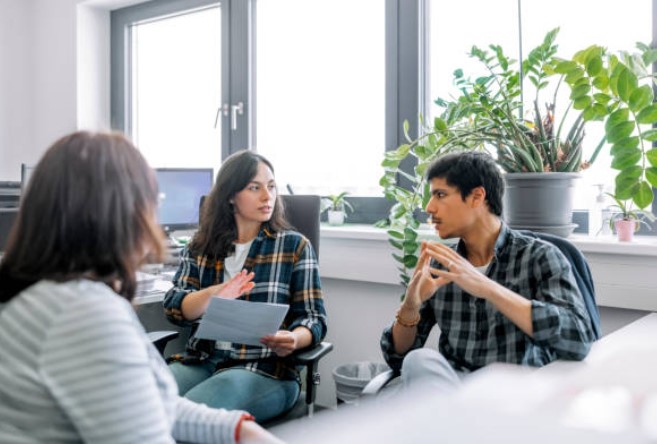 When you're ready to start your office furnishing project, Office Furniture EZ is here to help! We've got decades of experience and we've furnished offices all across the nation. We serve offices of all sizes – small, medium, large and extra large – whether your business is a single room or several floors, we will tackle it. Start out by requesting a Free Space Planning Appointment. We'll come to you, listen to your goals, and take careful measurements. From there, we'll provide a proposal and an up-front pricing estimate. Our charges have no hidden fees, what you see is what you'll pay. We look foward to earning your business.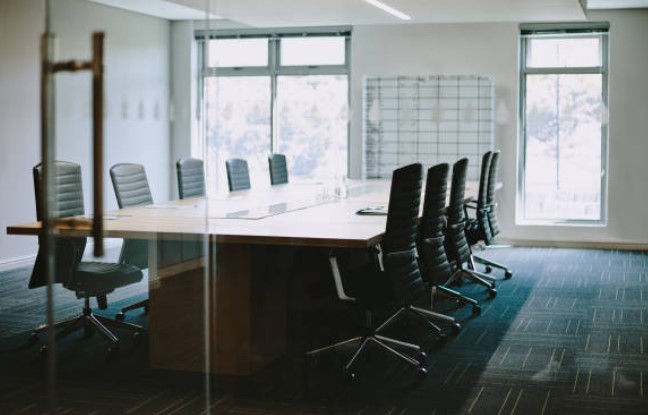 Need help? Have a question?
Looking for a price quote?
Schedule a Free Space Planning Visit