Will it help small businesses? Or…?
Like him, or, not. Voted for him, or, not. There is no question that President Donald J. Trump will affect most of us in some way.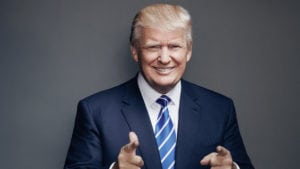 In the small business community, we believe that most owners and employees are counting on a positive effect on business, and, on our paychecks.
Within my circle of peers in the office furniture industry, I hear nothing but optimism. Optimism that 2017 will be gangbusters as the companies we serve gear up and hire up.
This is, of course, music to Office Furniture EZ's ears as we are ready with our best value offerings, online store, and exceptional service. We sell new, used and refurbished cubicles and office furniture. We are also ready with the necessary services to make your purchases at EZ turnkey – delivery, assembly, and installation.
Please browse our online store and remember that this is only a small fraction of what we sell. We can get virtually anything from most manufacturers and distributors at great prices!
And, we can provide our office furniture and services nationwide!
Here is an article published in November:   
Many local business owners might be scoring big financially, if President-elect Donald Trump fulfills his campaign promises.
As Trump made his way to a family dinner in New York City on Tuesday evening, he told diners, "We'll get your taxes down, don't worry."
"I'm going to be very optimistic," said Dan Bozzuto, president and CEO of Bozzuto Insurance Services, which insures small to medium-size businesses.
Trump's promises to change Obamacare, lower the corporate business tax to 15 percent and cut regulations can free up money for small businesses to reinvest.
"So we look at a business friendly candidate like Mr. Trump as somebody who might reduce the size of government and make it a little easier for us to invest in our business and not have to worry about penalties or regulations," Bozzuto said.

Source: What Will Be the Trump Effect on Small Businesses? | NBC Bay Area
Article written by Lili Tan. Published in the NBC Bay Area News, November 16th, 2016.
Our opinion, at Office Furniture EZ, is that it is not an "if." We think he will fulfill his campaign promises regarding business, taxes and de-regulation to a degree that will help us prosper. Maybe not to the extent he or we would like, but, at least to a degree that will make 2017 a very good year.
So, what do you think? Will your business or the business you work for do better in 2017? Do you think the "Trump Effect" will have a positive affect for you?
Need help? Have a question?
Looking for a price quote?
Schedule a Free Space Planning Visit