The Upsides of Working in a Cubicle
For some, working in a cubicle can have a negative connotation. Especially if the employee once worked in a private office or even a shared office. However, there are upsides of working in a cubicle. Here are a few of those positive aspects.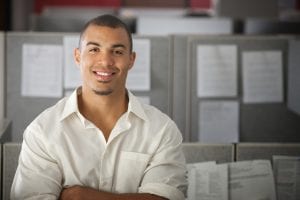 Community
When you work in a cubicle, you're part of a community. Other cube dwellers are all around you working toward common goals (earning a living and performing tasks for the company). Working in close quarters is much like having neighbors at your home. Some are highly likable and others may not be, but harmony can be achieved when everyone practices common courtesy. Beyond that, a sense of belonging and togetherness may result if there are like minded individuals with positive intentions.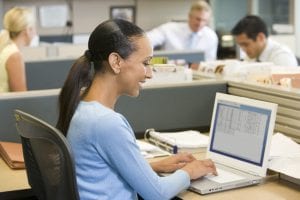 Cubicle Norms
When groups of people work together in cubicles, a remarkable phenomenon most always happens. The noise level actually decreases. People being to use a cubicle voice when on phone calls or having face to face conversations. Now there are always exceptions, but in general, people wish to be considerate to others. Cubicle users also often prefer to listen to to music using headphones, thus contributing to the decrease in external noise.
Staying Organized
A cubicle presents a unique challenge over an office in terms of "stuff". Work and personal items on display for passersby to see when you're in a cubicle, whereas an office seems to have a few more options for storage. Because of this, people moving from an office to a cubicle tend to be a bit ruthless in what they keep and what they discard. The items that remain must be placed strategically for use and neatness. It's almost as if the cubicle user has little choice in terms of being organized. Some offices even have a "clean desk" rule whereby employees must end the day with a clean desktop – further reinforcing the culture of being an organized office. An organized workspace can help with maximizing your time and feeling more in-control overall.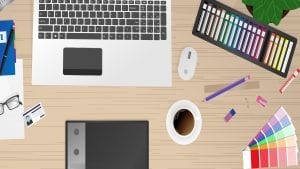 Conserving Company Assets
Being in an office is generally thought of as more desirable than being in a cubicle. However, offices require much more in terms of space and other resources (such as doors, windows, locks, and more). Because of this, cubicles are more economical for the company – more people in less space and less "extras" needed. At this point, you may be asking yourself, "What good does that do me?". Well, it can help keep your company profitable and that keeps you employed. It can enable growth and expansion, furthering your longevity. For those who are of a Green mindset, cubicles leave less of a carbon footprint than offices because they're able to be re-configured, re-used and even refurbished. Working in a cubicle can be thought of as contributing to the greater good.
Gained Experience & Networking
Working in close proximity to others in your office has its benefits. You can easily pick up on the best practices and strategies used by your colleagues. You can grow your professional relationships and thereby expand your network. Finally, there is a sense of camaraderie that develops when you work with others toward a common cause.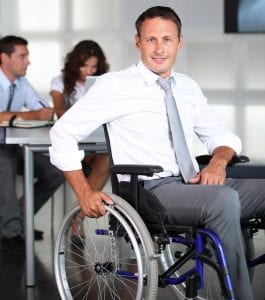 Your Own Space
While working behind partition walls makes you part of a community, you still have your own space. A quick Google search can serve as inspiration for creative and fun decorating ideas (just be certain to stay within your organization's guidelines). Employees in cubicles have the ability to layout their desk, office supplies and other equipment however they prefer and there is usually room for some personal effects. Function and comfort are key, so consider adding a glass chair mat, a keyboard tray or a foot rest.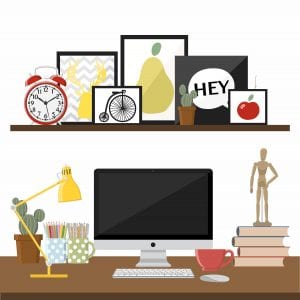 Office Furniture EZ is Denver's new, used, and refurbished cubicle experts. We have decades of experience in office layout planning, delivery, and setup. We regularly help local companies move or expand their operations and our network of business furniture providers (new and used) spans the region (Colorado and beyond). Put our expertise to work for you!
Need help? Have a question?
Looking for a price quote?
Schedule a Free Space Planning Visit