Are Standing Desks Worth It?
Do Standing Desks Really Work?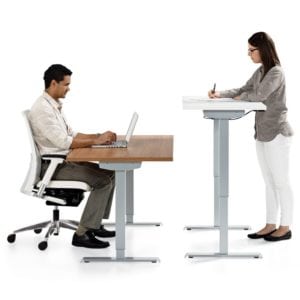 Standing desks are an ideal solution for an employee who works at a computer for extended periods of time. These desks provide the flexibility to raise and lower the desktop between a sitting and standing position with the touch of a button.
This allows the user to switch back and forth from sitting and standing throughout the workday. In addition to providing some change of altitude, alternating between sitting and standing has other benefits. These include: increased circulation, relief for those who suffer from back pain and increased alertness. Also, a standing desk provides a comfortable and healthy work station for employees of all shapes and sizes … from someone 4 feet tall to someone well over 6 feet tall.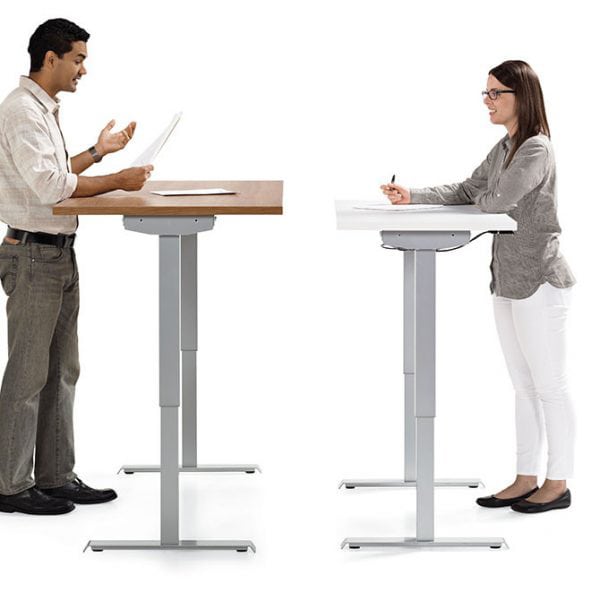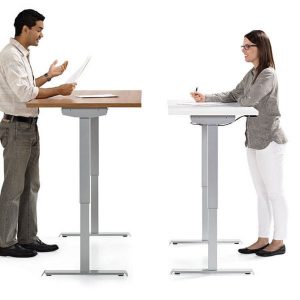 In addition to being highly effective at providing a workspace at the perfect height for a standard office chair, a height adjustable desk is an empowering solution for someone who uses a wheelchair. The reason for this is that a wheelchair cannot be raised and lowered with the ease of an office chair, so instead, the desk can be adjusted to the perfect height – providing maximum comfort and ergonomic posture.
The Americans With Disabilities Act mandates that a desk must be a minimum of 27 inches high so that a wheelchair user doesn't bump his or her knees. A standing desk can raise to any level needed and some models even come with programmable presets so the desk will "remember" the user's preferred heights. 
Sit Stand Desk Brands
A few of the brand names you may see when researching standing desks include: NewHeights, TableUp, VariDesk, Uplift, VertDesk, Geek Desk, Autonomous, Performance, and Open Plan.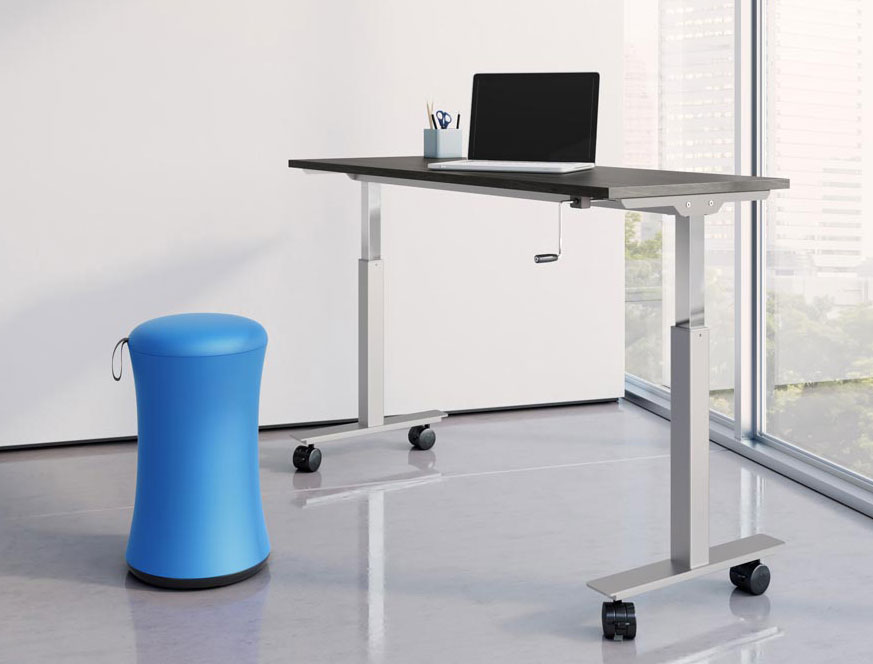 How to Get Started With Buying a Standing Desk
The best way to decide if a standing desk is for you is to try one out in person. We invite you to stop by our Denver showroom for a "test drive". You can sit at it, practice raising it, stand at it, practice lowering it and more. You can also try out some of the chairs we recommend for use with a height adjustable table. If you decide you want to move forward, we can cover your options for sizes, shapes (we even have a corner, L-shaped model), and colors of the top and legs. From there, delivery and assembly are available for a nominal fee, or you can pick up your item curbside – and we'll help you load it up.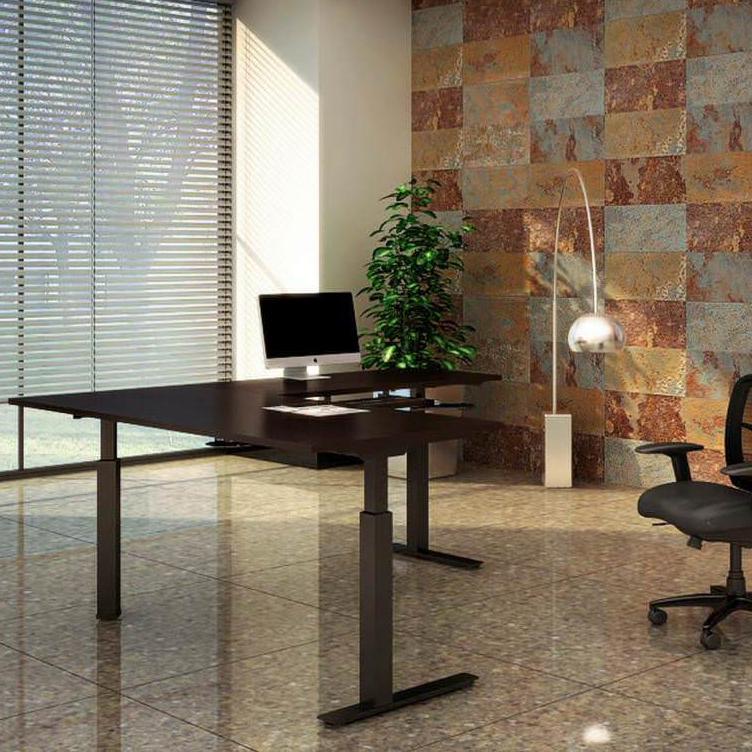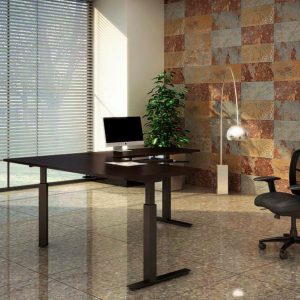 Thinking of getting standing desks for your team? We offer free, no obligation office space planning services. Just fill out the space planning request form here and we'll come to you.
Need help? Have a question?
Looking for a price quote?
Schedule a Free Space Planning Visit