10% Off Sale - Design & Plan Now, Order & Pay Later
Unanticipated Downtime? Let's Plan & Prepare ... and Save 10% On Your Furniture Order!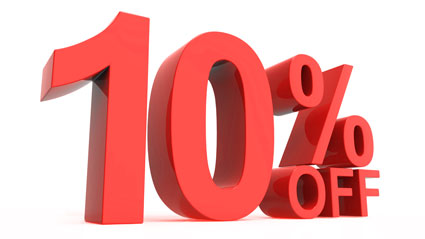 Design & Plan Now and Save 10% at the Time of Your Order
Now is a great time to plan for future office furniture needs and to help you, we're offering 10% off our already-discounted prices on all office furniture - new and used! With 10% off, you are saving as much as 50% off of the manufacturer's list price.
10% Off Plus Free Space Planning
We offer free site planning services and yes, these can be done via email and phone. Just send us a diagram of your space! We'll assist you with your layout and prepare your order - including the 10% off discount - and you only pay once the order is placed. Lock in your discount now and get your plans in place. The sale price applies to both items in our showroom and in our online store.
We accept cash, checks, credit cards, and purchase orders (from qualified companies). We also have leasing and terms available to many organizations. 
Call
or
email
with questions and to schedule your planning services. Mention this discount when you do and save money!
Terms
Limited time offer. Discount is applicable to new and used items. Sorry, not valid for prior purchases. Your order will be prepared with the 10% savings and placed at the time of your choosing. Payment is due then.
Need help? Have a question?
Looking for a price quote?
Schedule a Free Space Planning Visit