Preparing Your Denver Office to Reopen After the COVID-19 Stay at Home Order
When preparing your Denver office to reopen after the recent stay-at-home orders, you may need to make adjustments in the interest of keeping the spread of germs to a minimum. At the time of this blog, there has not been any specific guidance from local, state or federal governing bodies – but here are a few potential solutions for keeping in-house employees safely distanced from one another in the work place.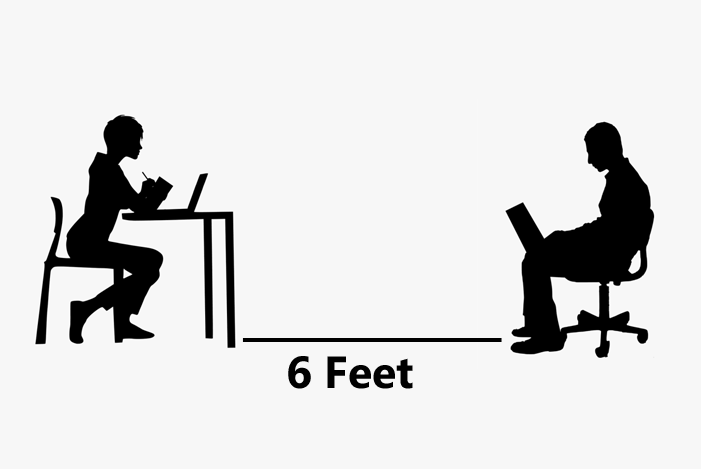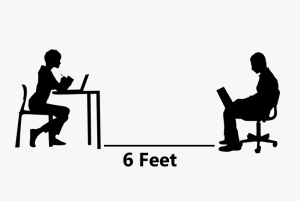 Barriers Between Desks
If your business has an open office plan, you may need to help separate employees to help stop the spread of germs. We offer acrylic partitions to help accomplish this. They are affordable, EZ to install and best of all, there are options for mounting that do not require you to drill into the existing surfaces. Visit our Social Distancing Office Furniture page for products and ideas.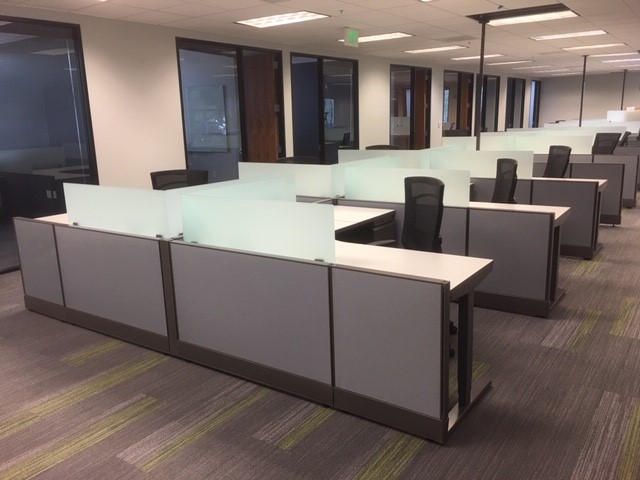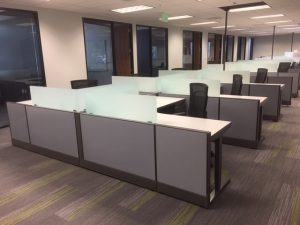 Glass Cubicle Partitions
If you have low or medium level cubicles, in many cases, you have the option to add a glass partition that adds height without taking away natural lighting and the ability to view employees.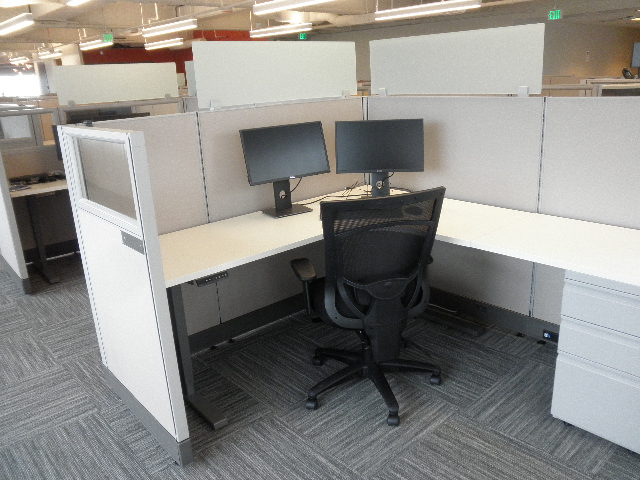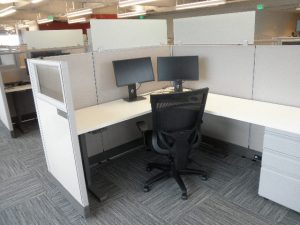 Employees Not Facing One Another
If you have an open office plan or employees in team work groups, you could consider altering the seating so that individuals don't face one another directly. Consider taking advantage of walls, windows, or other fixtures to act as barriers as you shift associates around in the seating scheme.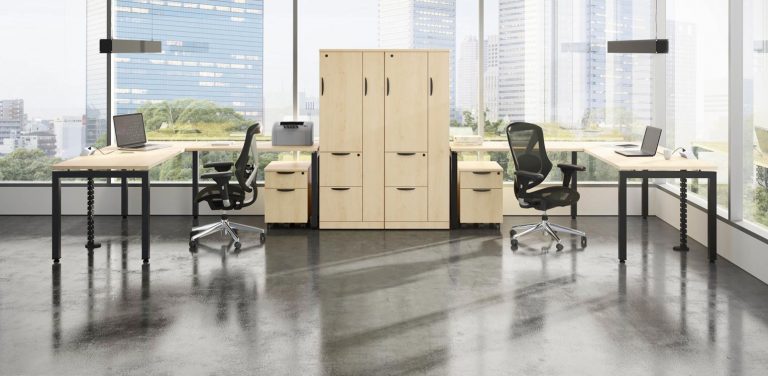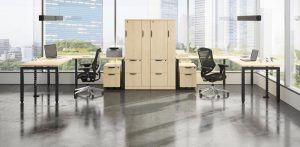 Ending Hoteling and Hot Desking
The practice of hoteling and hot desking is when employees don't have assigned seating. Instead, they simply select a place to work when they arrive for the day, and this can change each time they come to work. In order to minimize the spread of germs on contact surfaces, this practice should be reconsidered. Germs being transferred from one employee to another will be drastically minimized if each person touches only one set of furniture, electronics, peripherals and office supplies.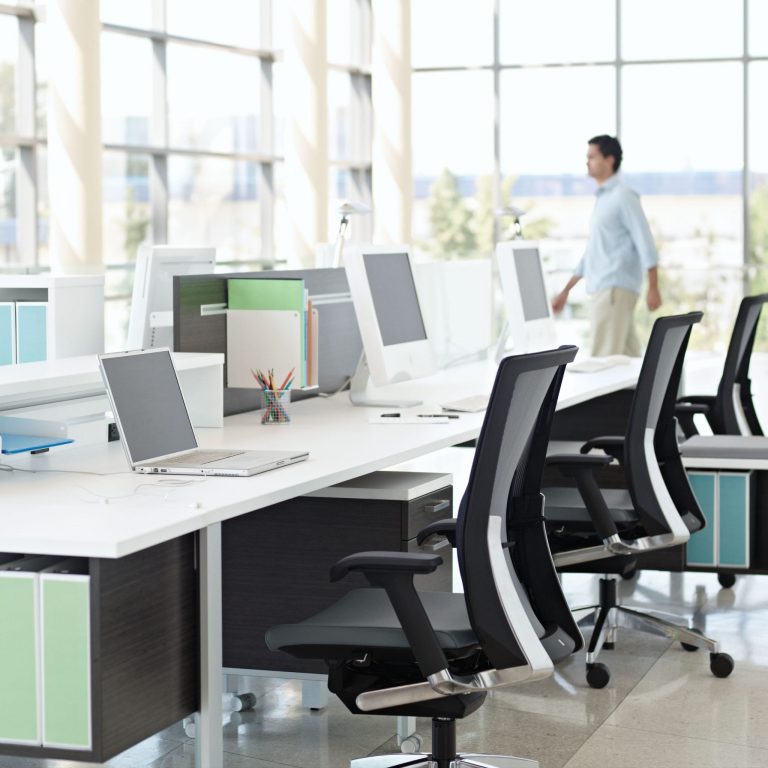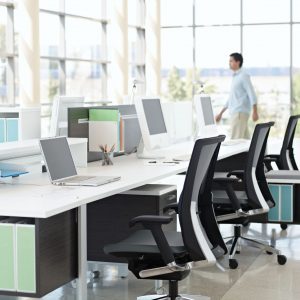 More Spacious Meeting Rooms
You've built a beautiful and productive conference or huddle room. It's got a great meeting table, comfortable ergonomic chairs, a speaker phone that works and a smart board. But now you've also got the Coronavirus to consider. It is possible to hold meetings while socially distancing, but it will take some careful consideration. You may need to limit the number of attendees for each meeting. You will also want to provide more space between each participant – either by way of taking away office chairs or adding more table space. Additionally, you can avoid face to face interaction in close proximity by setting up a directional flow to the meeting area. If you happen to to have two doors to your conference room, make one an entrance and one an exit.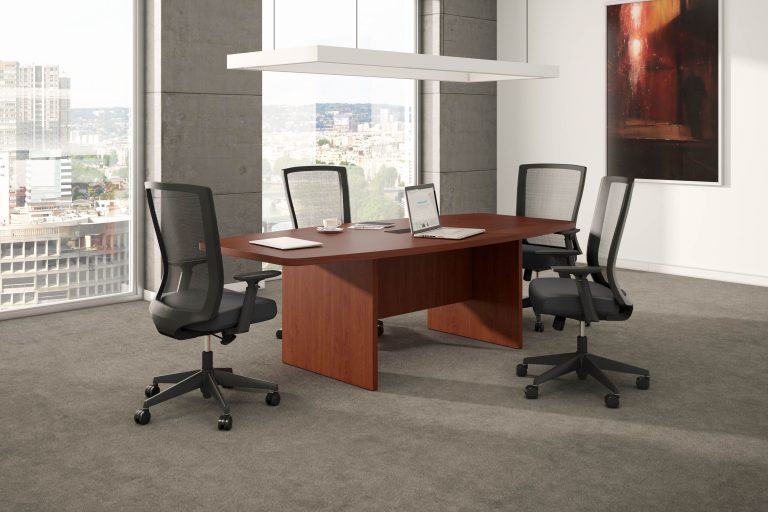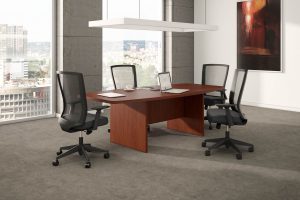 A Well Placed Freestanding Panel
If you have a fairly good social distancing setup already in place but you just need a few strategic barriers to make it even more effective, you can get a freestanding cubicle panel that will aid in keeping employees apart from one another.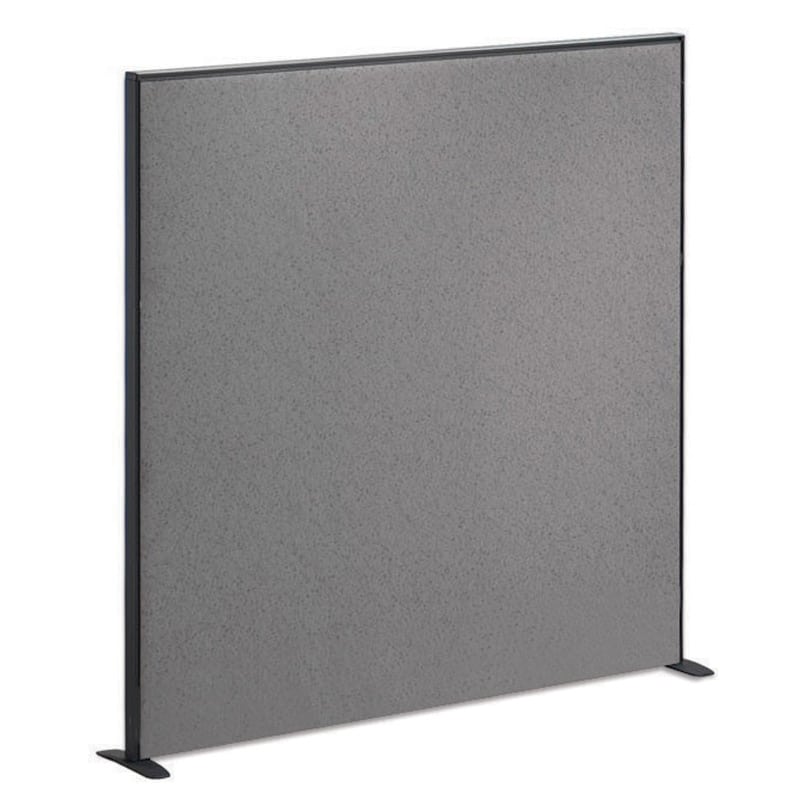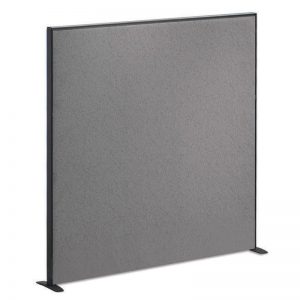 Other Necessities for a Safe Office
One-Way Walkways
Some retail stores have already adopted one way aisles in their businesses. This practice discourages customers from passing each other face to face. This idea may also be appropriate for some offices. One way aisles in large offices can help to reduce the spread of viruses.  We offer rugs and mats that can assist with this and at the same time, remind people to stay 6 feet apart.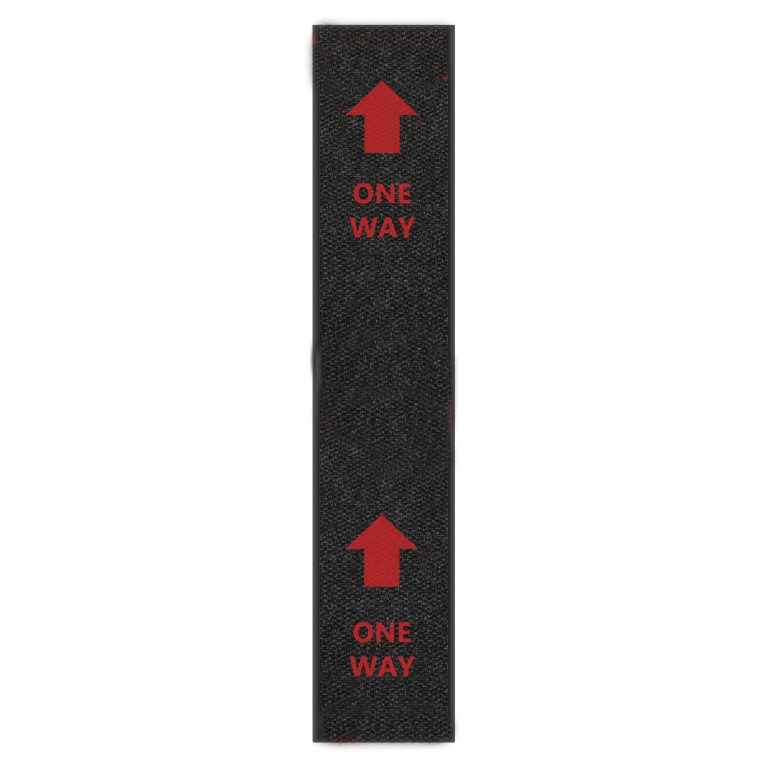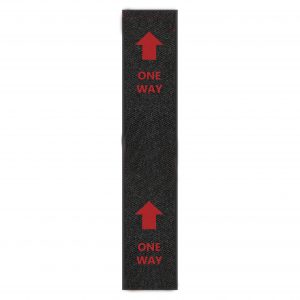 Hand Sanitizer Stations
Free standing or wall mounted hand sanitizer stations are becoming more prominent in organizations. These devices can drastically eliminate the spread of germs. They do this by providing an option for hand washing when a restroom isn't nearby or readily available. At the time of this blog, we don't sell these devices, but we do offer rugs and mats to place under the stations to help prevent slips and falls.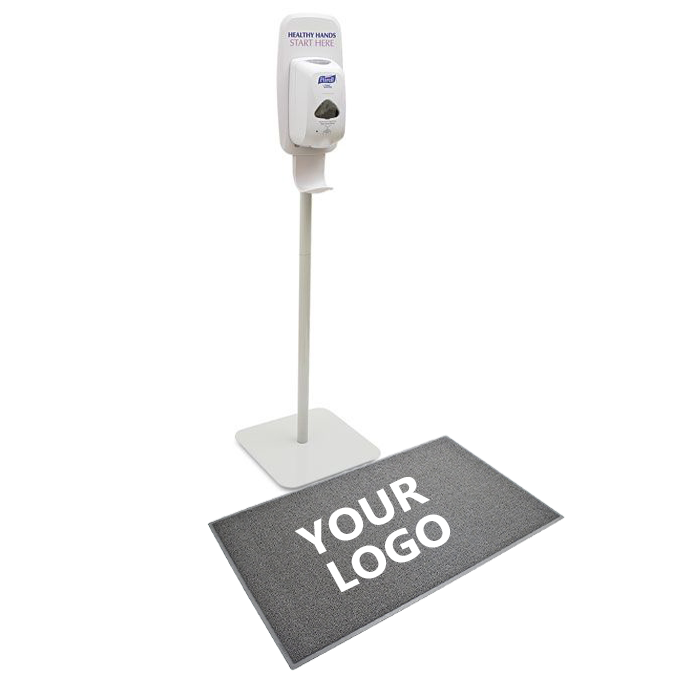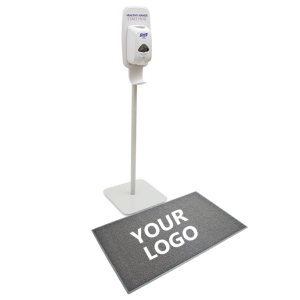 Touchless Doors/Elevators/Keypads
Touchless doors, elevators and security keypads are another way to keep germs at bay. This is, of course, dependent on existing structure or equipment.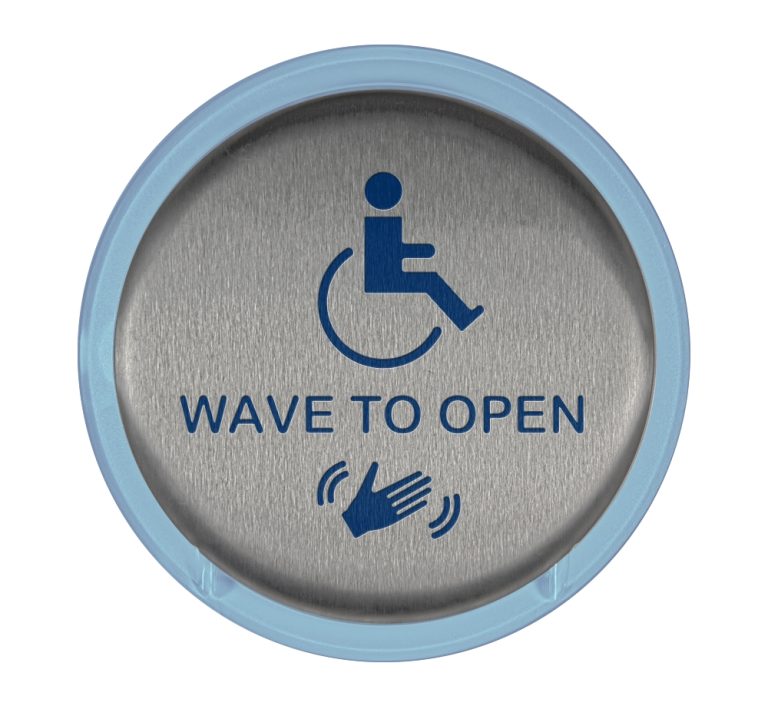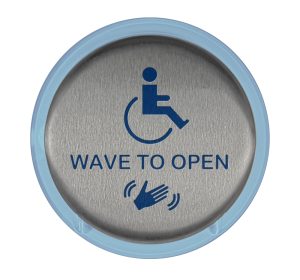 We sell a variety of social distancing furniture for offices. We can also assist you with alterations to existing cubicles, new cubicle sales, and used cubicle sales. Contact us for help. We're here as you're preparing your Denver office to reopen.
Need help? Have a question?
Looking for a price quote?
Schedule a Free Space Planning Visit