Office Furniture Questions & Answers
Questions about office furniture? Ask Tim!
Tim Schwankl is the co-owner and operator of Office Furniture EZ in Denver. Of course, he gets a lot of quesions about office furniture. Here are some of the most commonly asked questions and Tim's answers.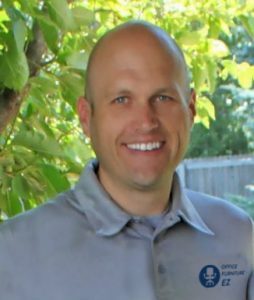 Q: How can you sell office furniture at up to 45% off the list price? 
A: We have great relationships with our suppliers. Also, because we're Denver's Go-To source for discount furniture, we purchase in volume. Those factors allow us to get what you need at low prices. We're a family-owned business so we know the importance of staying within a budget. If you're looking for discounted office furniture in Denver, you've found it.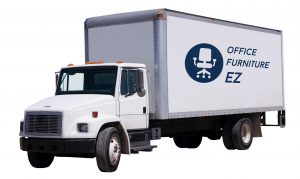 Q: I need to fit 12 more employees into my office work space. What are my options?
A: We are experts at space planning so this is definitely something we can tackle! Each office space is uniquely different and therefore requires careful attention and planning when designing the layout. There are important factors such as power sourcing, network cables, ADA requirements and much more that must be taken into consideration before ordering and installing furniture. We have been hired by companies all over the United States for office furnishings. We're experts at making the most of your space in a manner that is safe, compliant and productive. It all starts with a Free Site Survey. Tell us the date, time and location and we'll be there.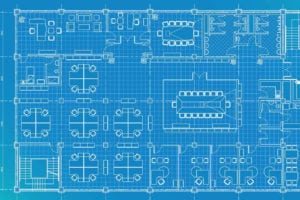 Q: What if I just need 2 desks and a couple of chairs? Is my order too small for you? 
A: Whether it's a single desk or an entire floor of cubicles, we are ready to help. We regularly work with a variety of scenarios — from an individual looking for a home office to a facilities manager tasked with a quick setup of a call center — and everything in between. We look forward to serving your unique needs!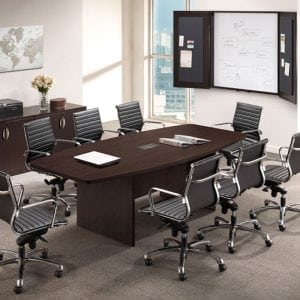 Q: What do you do with the all of the used cubicles and desks you buy?
A: To be completely transparent, we get hundreds of offers to buy used cubicles, desks and other office furnishings each month. However, we buy very, very few of these. Our standards are high – the items must be in like-new condition or we just don't want them. 
When we do come across some used cubicles that are in pristine shape, we will buy them and again, pass the savings along to you, our client. We store our used office furniture inventory in our Denver area warehouse but generally these items go fast. 
That said, if you're in the market for used cubicles, desks, tables or chairs and we don't have what you need in-stock, don't worry. We have an extensive network of trusted partners around the area and nationwide as well, so we can likely get what you need.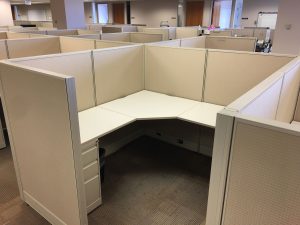 Q: If we buy cubicles from you, do we have to hire an installer?
A: We sell, deliver and install cubicles all over Colorado and the nation for that matter so by no means are you on your own after you buy cubicles from us. We offer a full-service office furniture buying experience. We have sold, delivered and installed thousands and thousands of cubicles and we'd love to have you be our next job!
Q: Do you only sell cubicles and desks?
A: Although cubicles and desks are our most popular items, we also have a huge selection of chairs as well. In addition, we sell conference tables, reception stations, waiting room furniture, bookcases, filing systems, desk accessories, safes, and much more. We know how important it is to have a productive, safe and neat office – and we offer the products necessary to achieve that for you.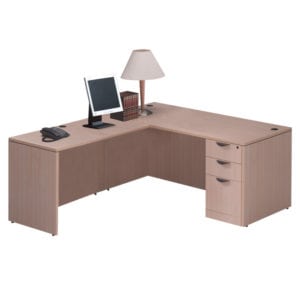 Q: Are your items pretty much one-size-fits-all or can I pick my color and fabric?
A: We don't want your office to appear as though you got your items at several different close out sales. We know the importance of establishing and maintaining a professional appearance. It matters to your clients and guests, your employees and also those who you are hoping to hire. 
Yes, you have choices at Office Furniture EZ. We partner with several large and reputable suppliers who offer a nice selection of finishes, fabrics and colors on most items. You can pick the look and feel of your items – including the cushion on the seat of an office chair, the colors of your cubicle walls, the finish on your conference table, the finish of your desk or even the color of your filing cabinet.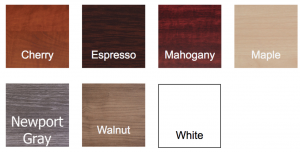 Q: Are you guys new in town? I don't see you on TV or in the paper.
A: We've been serving Denver and points beyond since 2008. In order to keep prices low, we rely on word of mouth, an active online presence and online reviews. When you build partnerships with your clients based on value, trust and quality – the net result is often more business … from repeat customers and referrals. We've been blessed with both!
Need help? Have a question?
Looking for a price quote?
Schedule a Free Space Planning Visit