October is Ergonomics Awareness Month
Just about everywhere you go, there are people working on computers: offices, schools, libraries, retail settings, and many other organizations. In these environments, ergonomics play a crucial role in employee comfort, production and overall health. Webster's defines ergonomics as: an applied science concerned with designing and arranging things people use so that the people and things interact most efficiently and safely — called also biotechnology, human engineering, human factors.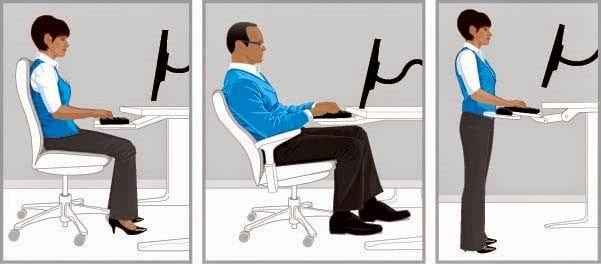 But is it really that important? Ergonomic issues may take months and years to cause present themselves, but when they do, the impact can be debilitating … a bad back, leg pain, numbness, carpal tunnel syndrome, neck pain, and more. Outfit your workspace with the furniture needed to maximize the comfort and performance of your team.
Sit/Stand Workstations, Ergonomic Chairs, Big and Tall Chairs, and Keyboard Trays are some of the ergonomic items we sell. In addition to the right furniture and equipment, proper adjustments and usage are part of the equation. We offer complete assembly and installation of all of the items we sell. Colorado State University offers advanced ergonomic evaluations and training to help prevent discomfort and potential injuries.
Need help? Have a question?
Looking for a price quote?
Schedule a Free Space Planning Visit