Keeping Your Cubicle Organized
Working (living) in a 6'x6' cubicle can present a variety of challenges related to storage, organization and general "neatness". How do you cram all of the stuff you need to do your job into that space and still have it appear at least a little bit tidy? Keeping your cubicle organized takes finesse and planning. 
There's an old saying that, "A cluttered desk is the sign of a genius". Genius or not, your boss may insist up keeping things clean.
Here are some ideas for how to maintain an organized cubicle:
Cord Management
One thing that can make any desk look disorganized is cords gone wild. Cord concealers come in a variety of shapes, sizes, and materials. Their role is to hide bunches of unsightly snaking wires and cords. Many can be affixed to the underside of desks or along the edging of your cubicle all while still leading to the power outlet, your computer and your phone.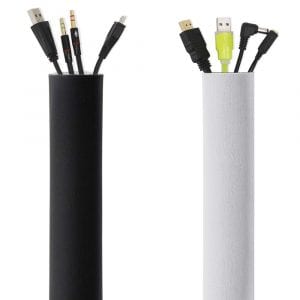 Toss It
Is there anything in your cubicle that you haven't touched in over a year? If that's the case, it's highly likely you don't need it and it can be tossed. Murphy's Law indicates the moment you toss it, you'll need it – but toss it anyway. You probably won't ever get in front of that and you need the space.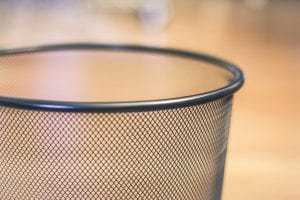 What's In Your Drawers?
Are you using your desk, file and cabinet drawers to their fullest potential? Although a bit old school, file folders put a ton of documents at your fingertips in a highly organized fashion. Binders, office supplies, manuals and other items that are infrequently used should be stored in drawers, but in a fashion so that space is used efficiently. When many office drawers are opened there is wasted space … a few legal pads, a purse or lunch bag and a handful of personal items isn't effective use of the precious space afforded by a cabinet in a cubicle. It's perfectly OK to store personal items in a secure and out-of-sight place, but do make sure to utilize the rest of the space to its fullest potential.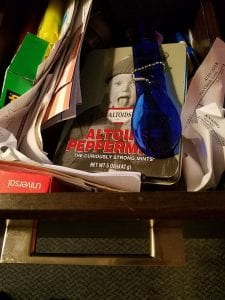 Undercover Storage
Most cubicles feature a desk with ample room for your legs. If you're running short on storage, there are several options for filing cabinets that fit under the work space while still allowing plenty of space for the employee to be comfortable. A small, portable pedestal style cabinet can house office supplies, files, small electronics, manuals and more! Want a storage unit that doubles as a seat for someone who wants to stop in for a brief visit? We sell a pedestal filing system with an optional cushion.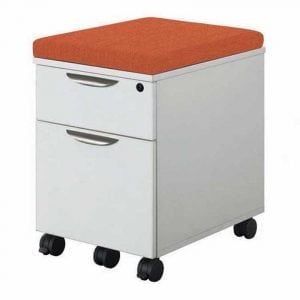 Folders Can Be Fun
The manila file folder is somewhat of an icon for boring items but did you know you have all kinds of options when it comes to folders? Office supplies have come a long way. Now folders are available in colors, designs, patterns, and yes – even gold bling. If you need some inspiration to get your filing in order, consider requisitioning some fun folders to help get underway. Once you're up and running, you'll probably have an easier time remembering what goes where … "Travel receipts? Oh they go in the folder with map on it."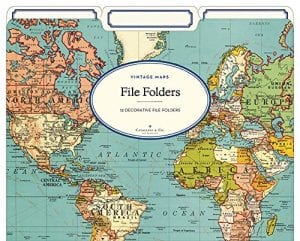 Overhead Storage
If you're like most people who work in a cubicle, desktop work space is at a premium. But what do you do with all of the other "stuff" that you need but is sometimes in your way? There's only so much a cubicle can hold right? Well, yes … and no. Cubicles have options for overhead storage in addition to pedestal cabinets. These units are mounted on a high wall of a cubicle and often they have closing and locking covers. Shelving is another option if you'd prefer your items be readily accessible in your cubicle throughout the workday.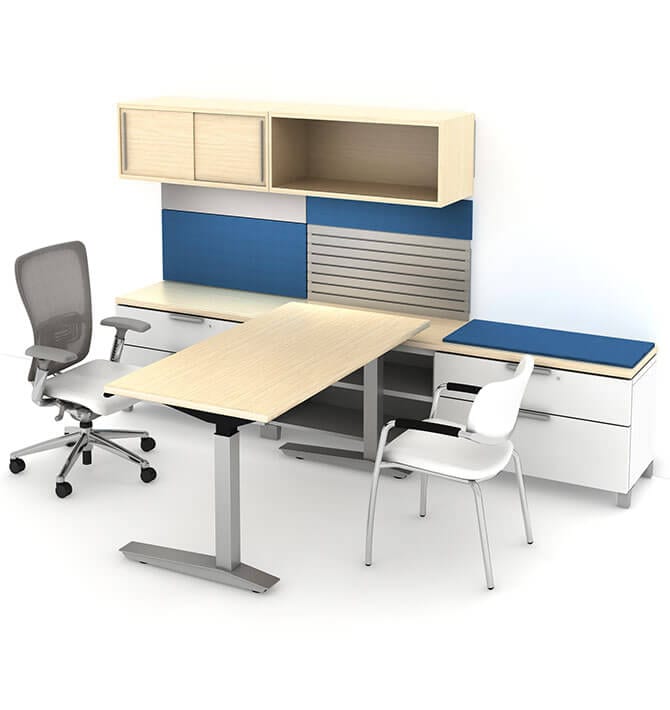 Lift-a-Phone
There is valuable real estate right on your desktop that many people overlook! The area under your office phone is perfect for storing tablets, paperwork, or manuals. These telephone stands are relatively inexpensive and they're available in a variety of finishes.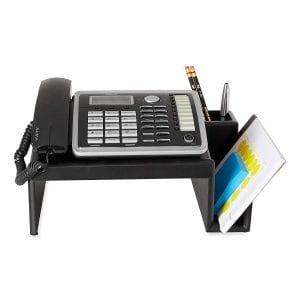 Just for Cubes
Don't let your cubicle walls go waste. There are many different accessories and organizational tools that are designed exclusively for cubicles. From coat hooks to file pockets to fabric wall clips, you can make your cubicle your own while maintaining order, neatness and functionality. Best of all, many of these items are budget friendly.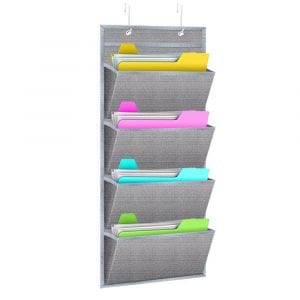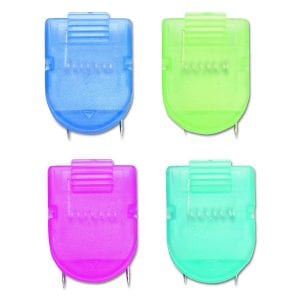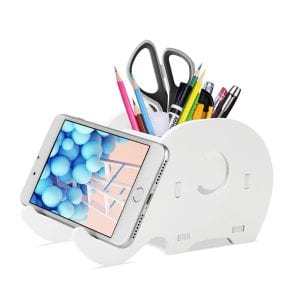 Here at Office Furniture EZ, we specialize in helping organizations and individuals maximize their work space. We offer a Free Site Planning Survey to help you design an office layout that is efficient, cohesive and safe. Request yours today!
Need help? Have a question?
Looking for a price quote?
Schedule a Free Space Planning Visit