How to Disinfect Your Home Office Furniture
While many companies in Denver have gone back to work, others are allowing employees to continue working from home. If you're someone enjoying WFH life, you've probably got a designated space where you do your job each day. Great! 
But as you sit at your desk and see articles going by on your news feed about coronavirus and infection rates, you look around your home office. It looks clean, but is it? 
We often get questions about how to disinfect home office furniture. Here is a quick checklist you can follow to ensure that your home office chair, desk, filing cabinet, and other components of your space are germ and virus free. Before cleaning any elements in your home office, please check the manufacturer's recommendations. Let's start from the top.
Computer Monitor(s) 
Most monitors can safely be cleaned with a solution like Windex and a soft cloth. You can also use a mix of soap and water. If you have a touch screen, it is a good idea to clean your screen very regularly. If you turn your monitor on and off, you can wipe the button and surrounding area with a sanitizing wipe or soap and water solution.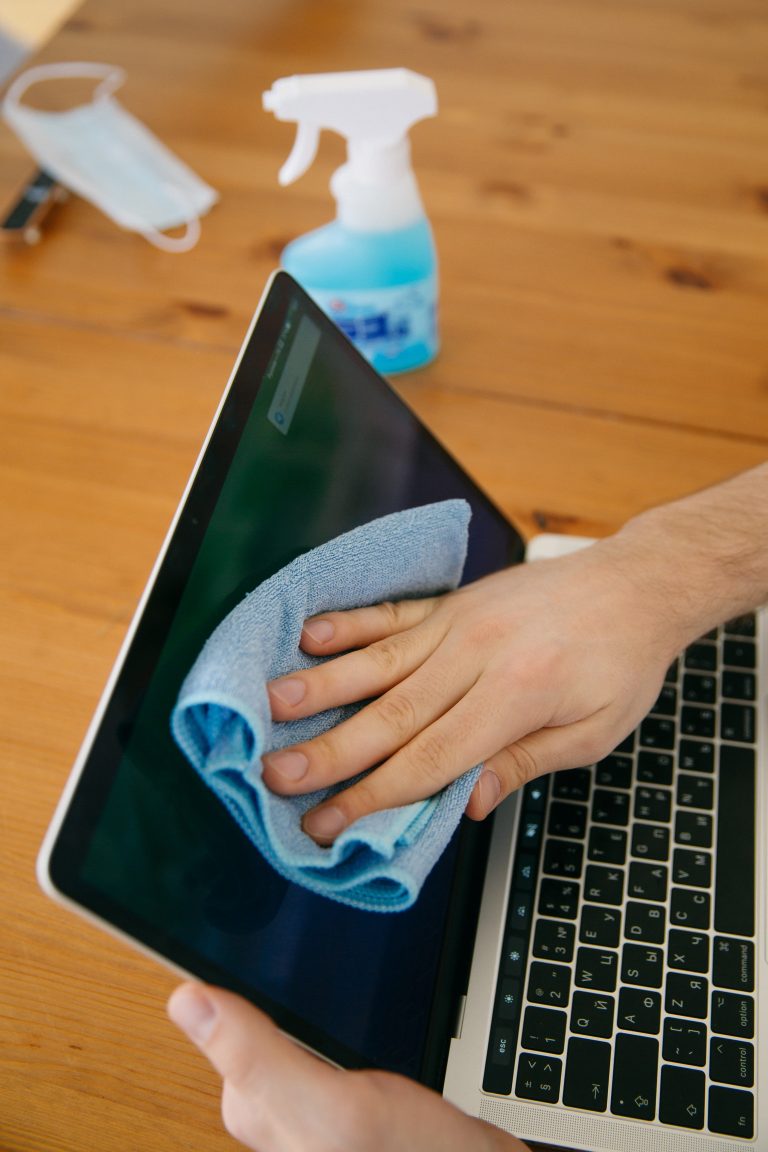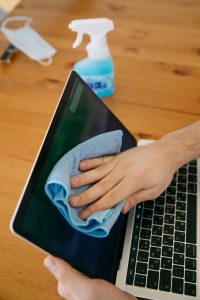 Keyboard 
Your keyboard is one of the most touched pieces of equipment in your office. Some studies show that keyboards have more bacteria than a toilet seat. In order to clean your keyboard, you should first turn off your computer and then turn the keyboard upside down. Alternatively you may want to use pressurized air to losen dust and dirt that's fallen between keys. Some people even like to use "keyboard slime" to extract loose debris and oils from the keys. The next step is to wipe each key with a sanitizing agent such as a disinfecting wipe or a cotton ball with some rubbing alcohol on it. Finally, if your keyboard has a cord, be certain to wipe that as well.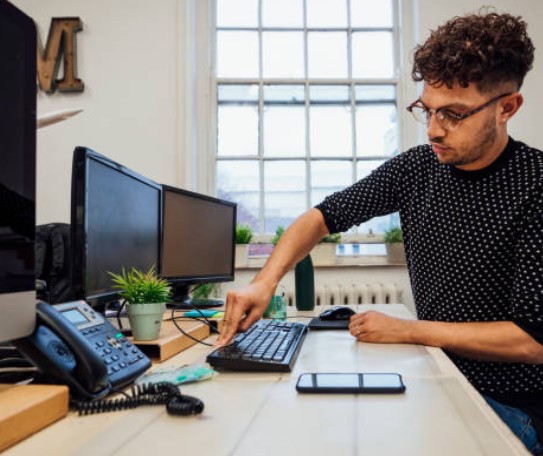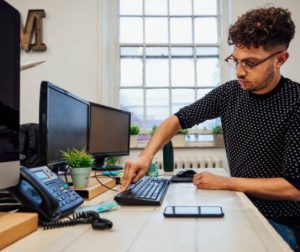 Mouse 
The mouse that sits on your desk is also a gathering ground for germs and viruses because of how freqently it's touched. Shut down your computer and clean your mouse with a sanitizing wipe or a cotton ball and rubbing alcohol. Remember to clean the underside (carefully) and the cord.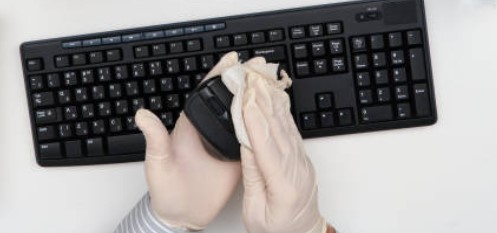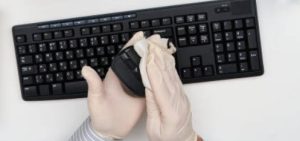 Desktop
Your desktop may be a place where germs and viruses are present through touch, deposited items, and edibles (in some cases). When working your way through your list of how to disinfect home office furniture, clean the top of your desk with a sanitizing wipe, a disinfectant spray and paper towels or a clean rag with soap and water. 


Cell Phone
Your cell phone goes where you go. Unfortunately that can be into places where germs and viruses reside. It's wise to clean your phone on a regular basis, especially if you have recently left the house.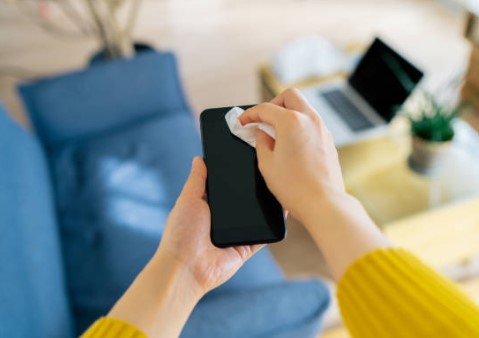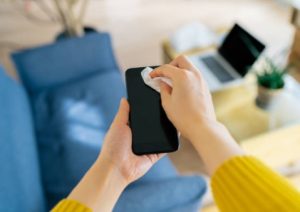 Office Chair
If your chair has fabric, you may find that spraying Lysol on it and allowing it to settle for a few minutes is the best option. Any parts of the chair that are stainless steel or plastic can be cleaned with wipes, soap or spray. Remember to clean the feet and wheels as well. Germs from your shoes can find their way to this part of your office chair as you change position throughout the day.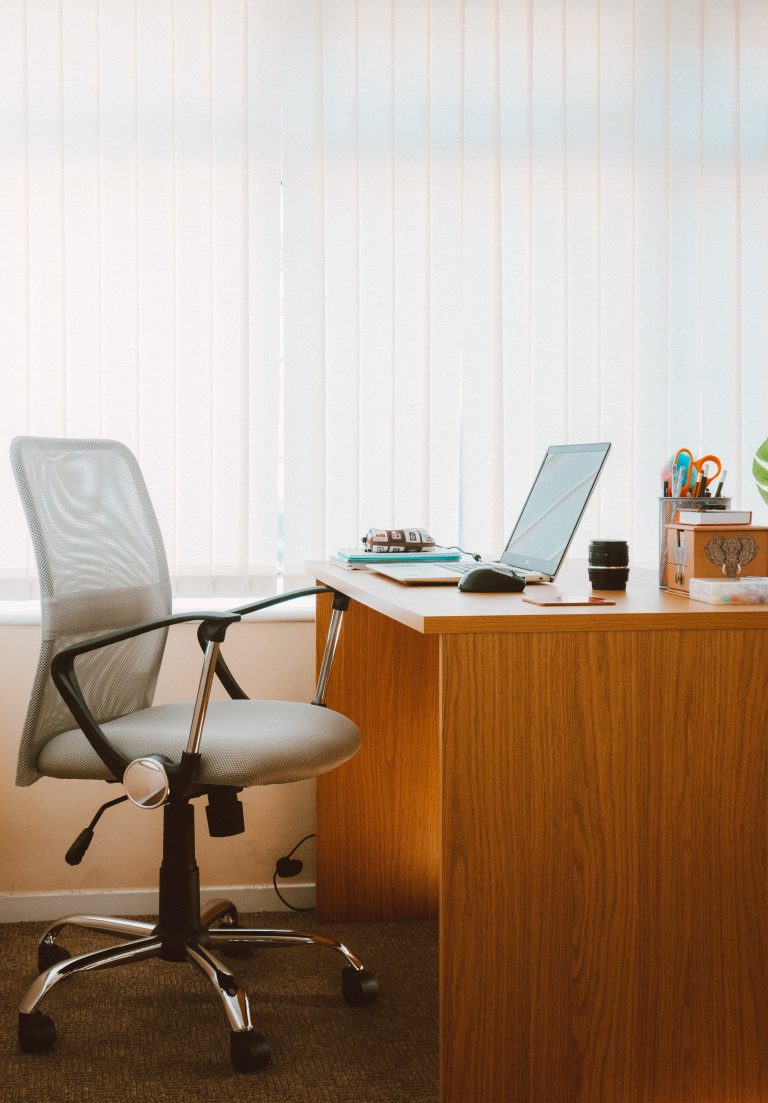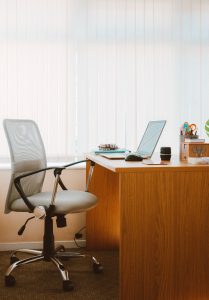 Office Chair Mat
Your chair mat may contain germs that find their way into your office on your shoes, packages, purses or other items that innocently come into contact with it. A simple cleaning with a mop, wipes, sponge or paper towel will rid the mat of germs, viruses, dust and debris. 
Filing Cabinet 
Your filing cabinet is an easy one. Start by thoroughly wiping the handles with a wipe. Allow them to air dry. Clean the sides of the cabinet as well.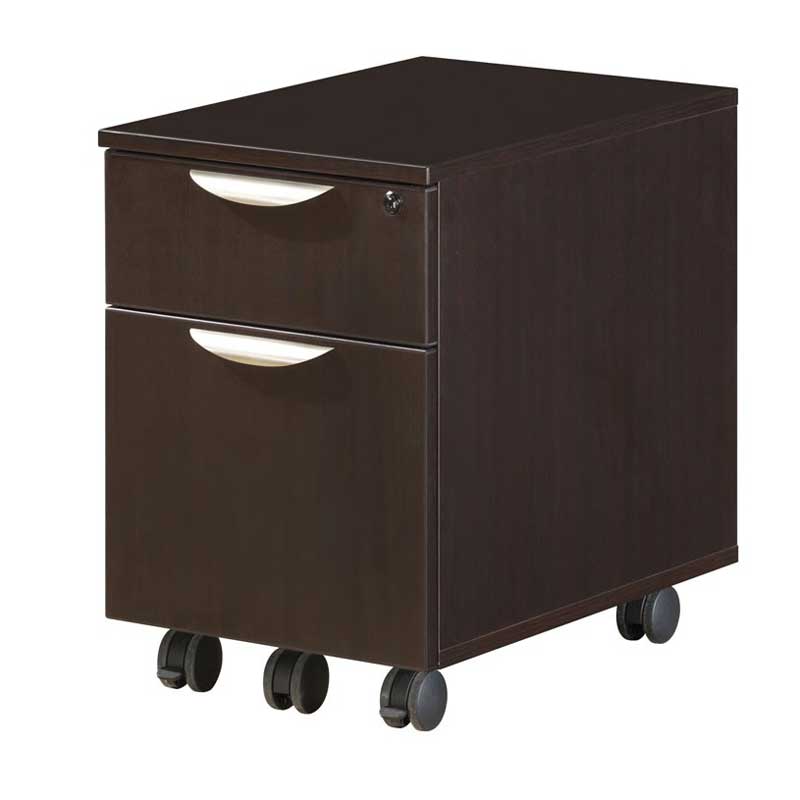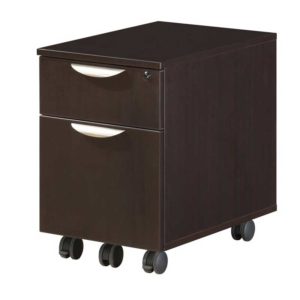 Garbage Can
"Clean my garbage can? You've got to be kidding." Nope, we're not. Your garbage can is a hotspot for germs and viruses. If it's plastic, remove all items, fill the can with hot water and a few drops of bleach. Allow it to soak for a few minutes before wiping down the inside and outside. If it's metal, wipe it down with a sanitizing wipe. If it's fabric or another surface, Lysol is your best bet.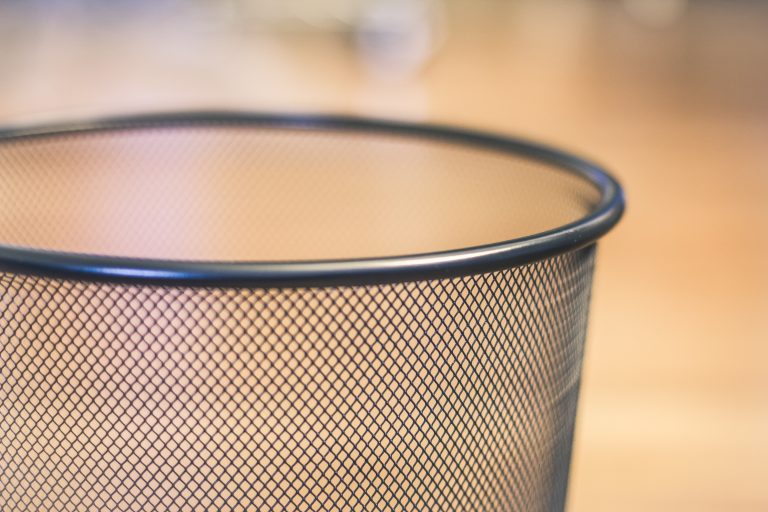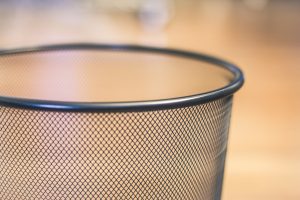 While cleaning all of the home office furniture may seem a bit like overkill, it never hurts. In addition, it provides peace of mind that you are working in a safe environment and that pets, kids and others aren't tracking germs from your office to other parts of the home. At best, you've eliminated a harmful germ or virus from your home office. At worst, you've got a freshly cleaned space to do your work. 
Looking to update your home office desk? Need to add a filing cabinet, credenza, stand up desk or his and hers desk? We can help! Our showroom is open for browsing or you can shop online.
Need help? Have a question?
Looking for a price quote?
Schedule a Free Space Planning Visit