How to Save Money in Tough Financial Times
As you visit the grocery store, Amazon.com, the gas station and other places where you buy the things you want and need, you have likely noticed that prices seem to be inching upward. Are we heading into a recession? Are we in a recession? Is a depression on the horizon?
Regardless of what the name of the financial status we're in is, adopting a thrify approach to spending is never a bad idea. Here are some pro tips on how to make your dollar go farther.
Before heading out to your favorite grocery store, check their ad and their competitor's ad for sale items. Grab those BOGOs and if items are deeply discounted, stock up on canned goods and things that have a long shelf life. Go to more than one store if the saving is significant. Pro Tip: See if the store has digital coupons. If so, sign up for their app and use any that apply to your items.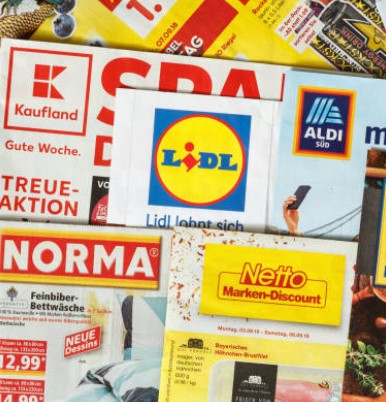 Keep an eye on automatically renewing memberships and services. Even if something auto-renews, you can often contact the provider and politely ask for a refund. If the service in question is something you can easily do without, get rid of it and pocket the extra money. Not sure when things will renew? Check in your apps. Also, search your email for the words "receipt", "confirmation" and "renewal".
Shop at thrift stores. People are downsizing and that means they often donate quality items to local charities. These donations wind up at retail stores like Goodwill, The Salvation Army, Hospice Thrift Stores and more. You can find gently used clothing, furniture, household goods, toys, and much more at a fraction of the price.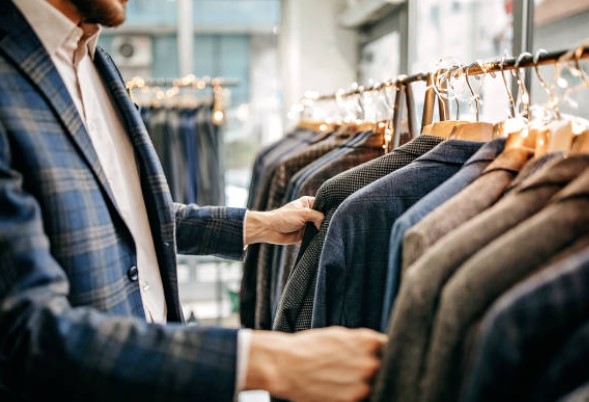 Keep your car well-maintained. Keep up with oil changes especially. The longer you can drive a car, the more you save in new car payments and higher insurance. If you need a brake job or new tires, ask trusted friends where they take their car before you venture out and try an unknown shop.
Adjust your thermostat. Can you manage to keep your home a couple degrees cooler? Try it for a month and see if you notice the savings on your energy bill.
If you still have cable TV, consider cutting the cord. Did you know that Youtube has a streaming plan that even allows you to view local channels for news? Check it out at https://tv.youtube.com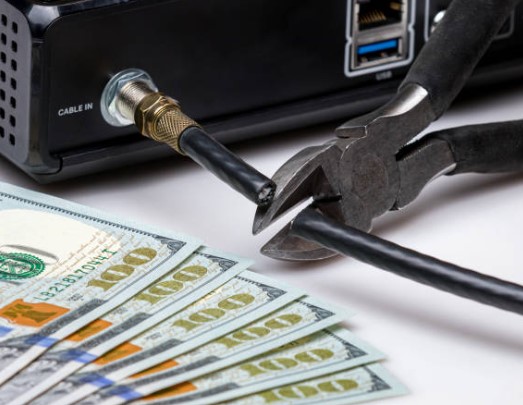 Sell your stuff! If you have extra items around the house that aren't used, consider selling them on Facebook Marketplace, Craigslist, or eBay. However – please be careful when meeting others to make the sale. Many local police departments allow people to conduct transactions in their parking lots. Always bring someone with you when selling items to an unknown party. If possible, avoid having anyone come to your home for the sale.
Minimize dining out expenses. You can reduce the number of times you out or you can make a ceremonial savings ritual like only drinking water with meals at restaurants. The important thing is cut back on money you spend at restaurants. Pro tip: cook a nice meal at home and bring the leftovers as your lunch the next day at work.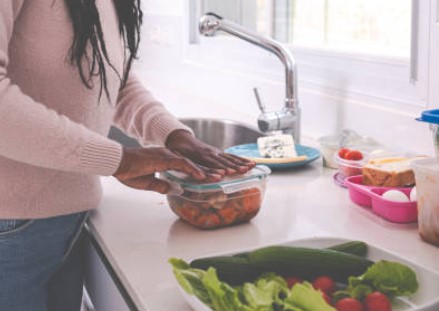 Watch out for deals on potential gifts for others. If you see the perfect Christmas gift on sale for someone special in your life, but it's only September, grab it! Put a note in your personal calendar reminding yourself of what you bought and who it's for so when the holiday rolls around, you'll be all set without having to make quick decisons and pay full price.
Find yourself a gas discount plan. Grocery stores and gas stations have incentives to save up to 20 cents per gallon. It doesn't sound like much, but over the course of several months, these savings add up.
Don't browse online or in-stores for entertainment. Keep a running list at your home of things you need. Then when you visit the store or shop online, get these items only.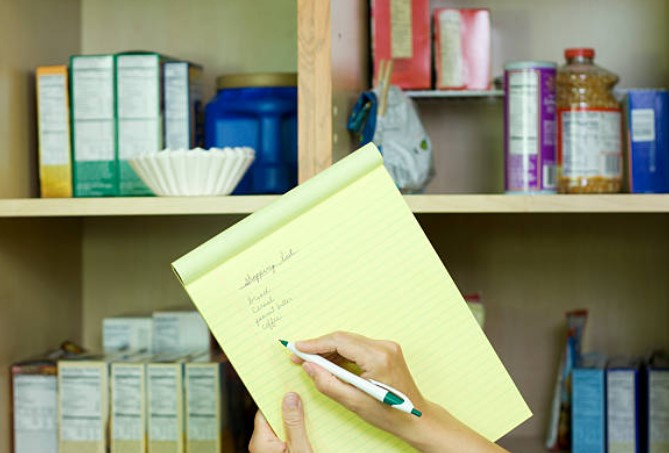 If low on cash, don't forgo healthy eating. Affordable protein sources like beans, eggs, peanut butter, cottage cheese are a decent stand-in for times when chicken and beef are extremely high-priced. Pro tip: Watch grocery store ads for deals on beef and chicken and freeze some for a later date. Keep track of what you've got on hand by using a calendar to mark approaching expiration dates so you don't waste.
If you bought something recently and it went on sale afterward, ask the vendor if they will issue an adjustment for the difference. The success of this largely depends on the store policy, but even if it only works 25% of the time, you've still saved money.
When making large purchases, ask the sales person if the advertised price is the best they can do. Also, don't be afraid to ask if the store has any scratch and dent items or if they'll waive their delivery fee. Many will say no, but even one yes will save money. Salespeople will rarely offer price reductions or perks up front, but they will consider them if you speak up and ask. Yep, it can be intimidating but that's a small price to pay for a nice savings.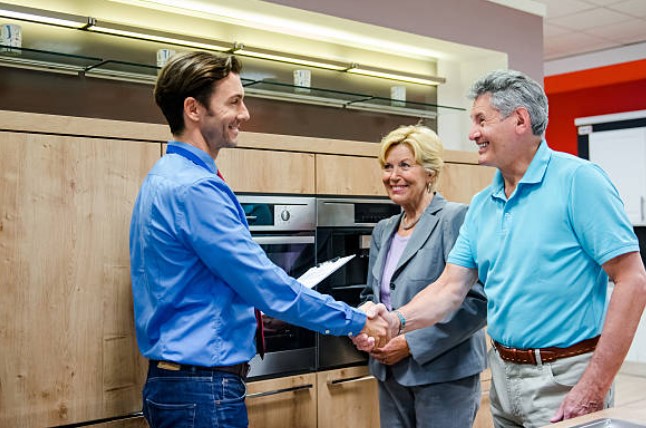 The old saying is, "Tough times don't last. Tough people do." Part of this is maximizing your assets. Save money when and where you can and sock it away so you're prepared when an emergency arises.
If you need to save money on home or work office furniture, we can help! Office Furniture EZ has used items in stock and we invite you to visit our Denver Showroom to see our selection first hand. If you'd rather new items, we have a great selection of office chairs, desks, tables, filing cabinets, bookcases and cubicles – all priced to be budget friendly. Shop online or in-store.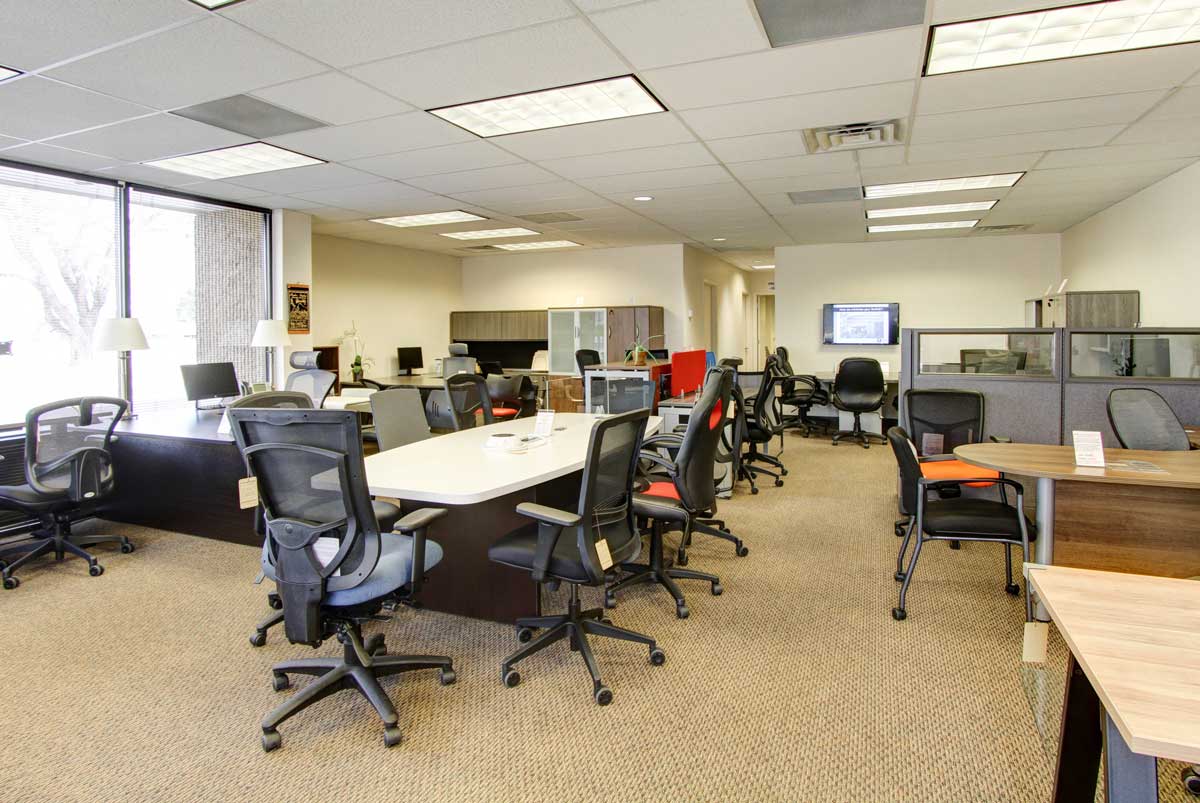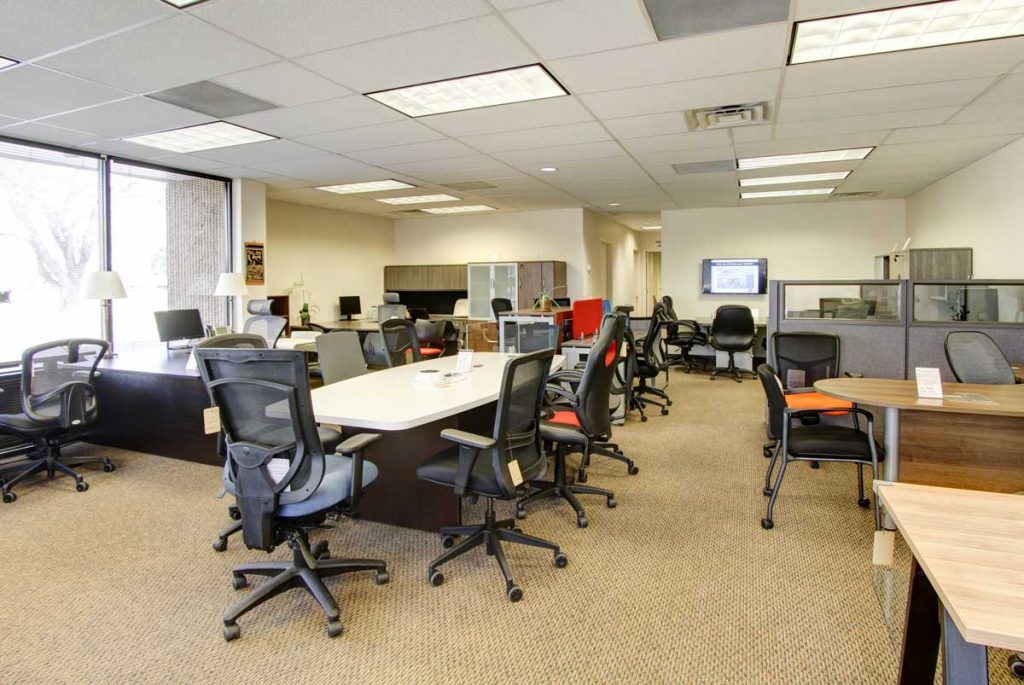 Need help? Have a question?
Looking for a price quote?
Schedule a Free Space Planning Visit