How to Put Together Office Furniture
While we offer assembly services on most everything we sell, some of our customers opt to put their items together themselves. For those people, we've created this short checklist of how to put together office furniture in the most efficient manner possible. 
Start out in the right location.
You may think it's a good idea to put your new executive desk together in the break room so as not to bother anyone. Not a great idea. Nothing worse than building an item that's larger than the door frame. In addition, you don't want to drag your new furniture across the floor if at all possible and risk cracks, dings or other flaws. Assemble your item as close as possible to where it will be upon completion.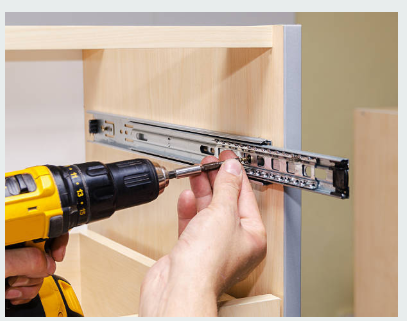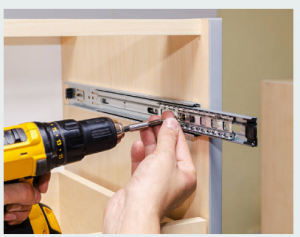 Gather your tools, a blanket or two, a portable light and reading glasses if needed.
It's best to set yourself up for success from the onset. Have everything you need to assemble your new office furniture handy. This will allow you to forge ahead with the project and not have to stop and look around for needed items. Pro Tip: Place the blanket down to preserve important elements desk and table tops as you work with them.
Carefully open the box.
Surprisingly, people have scratched their new furniture during the process of cutting open the box.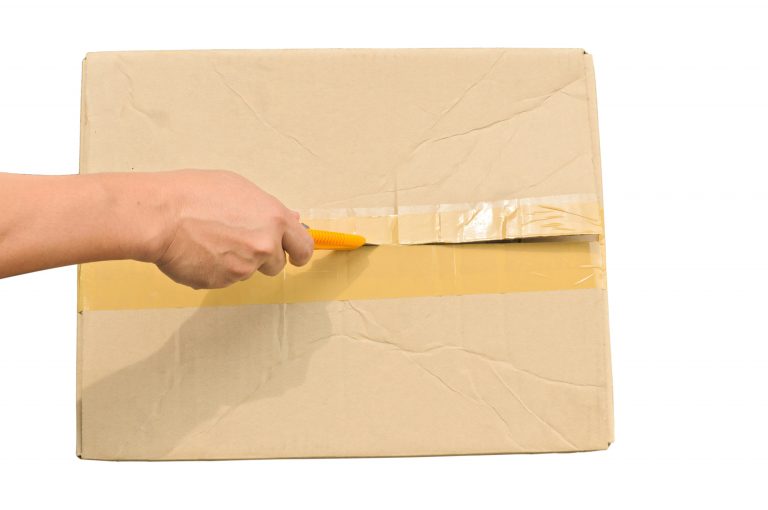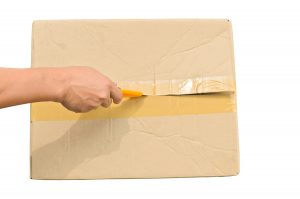 Read the instructions from start to finish.
For those who like to wing it, we salute you, but today's furniture typically comes with fasteners for certain areas. Some items are designed to be assembled in a certain order as well – for stability and safety. Place the instructions in an easy to access place when finished.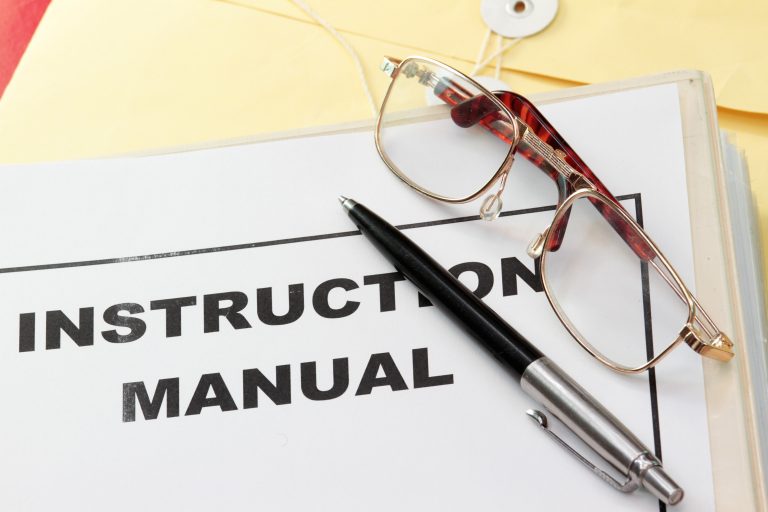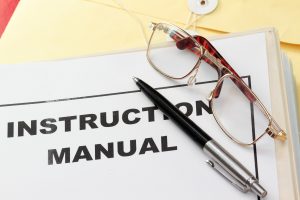 Unpack all parts and pieces. 
Organize them so they're displayed in an orderly manner and easy to access. Take note of instructional stickers and arrows. Pro Tip: Use ice cube containers or tupperware to keep track of smaller items.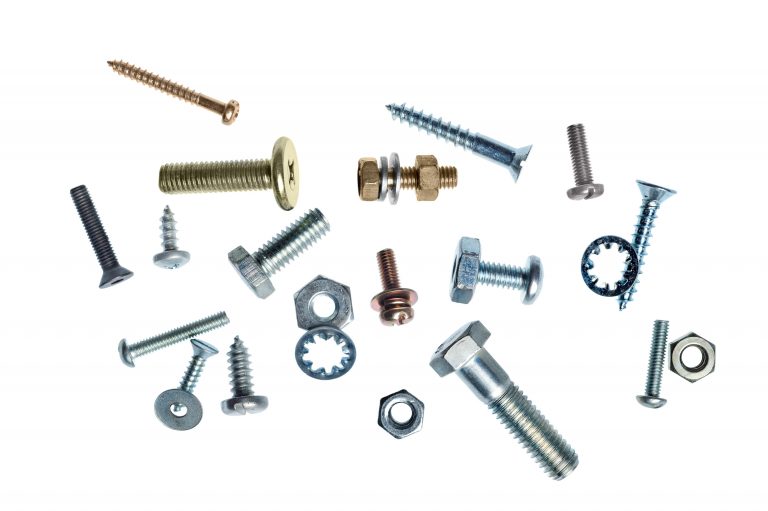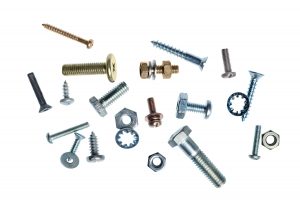 Keep an image of the final product handy. 
Just like putting together a puzzle, it helps to see the finished product to verify part placement.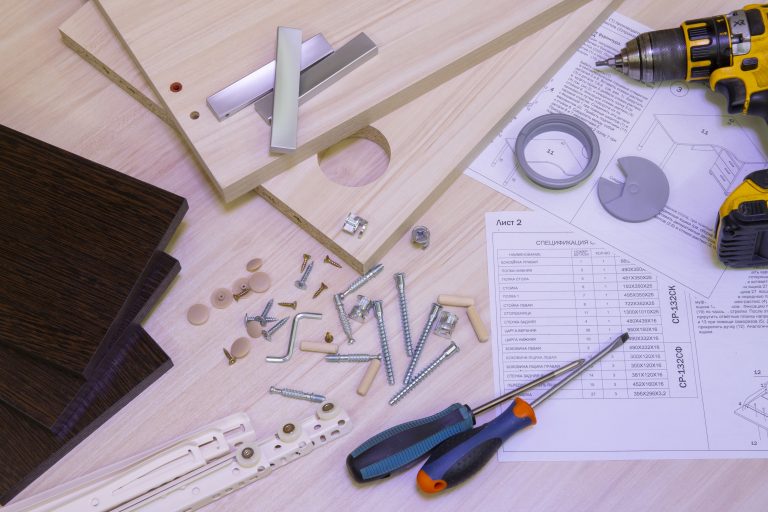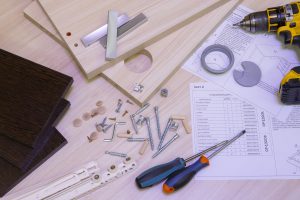 Call for assistance from someone else when needed. 
If you're part way through the job and still wondering how to put together office furniture by yourself, you may need an extra set of hands. Call a friend or neighbor to help if parts are too bulky or heavy to handle alone. Don't risk hurting yourself or damaging your new item!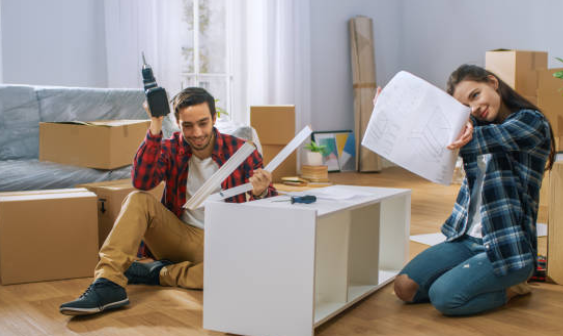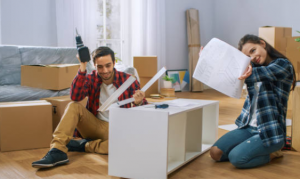 If you encounter difficulty, contact  the manufacturer or research options online.
Some manufacturers even create videos on their website that walk you through the assembly process. If you purchased the item from us, feel free to give us a call.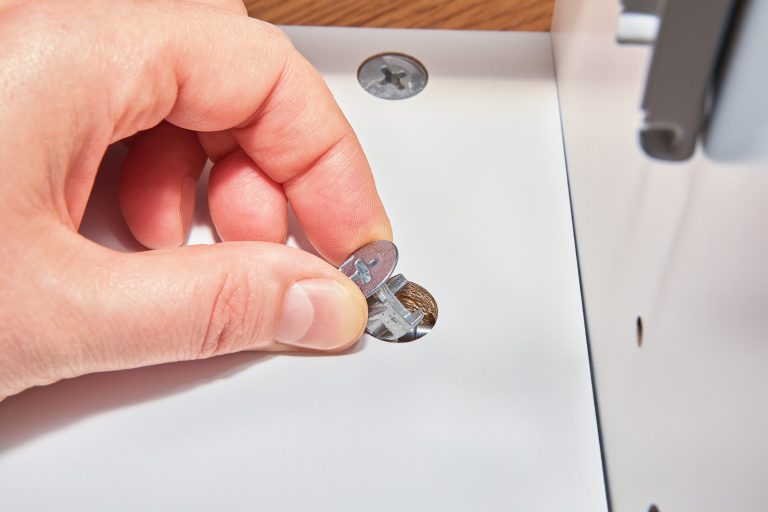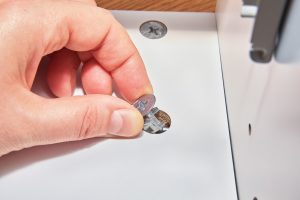 Once finished be certain to test all drawers, contacts, wheels and other movable parts. 
Finish by properly anchoring any taller items to the wall to avoid concerns down the road. It's best to do this while you have your tools and the instructions handy.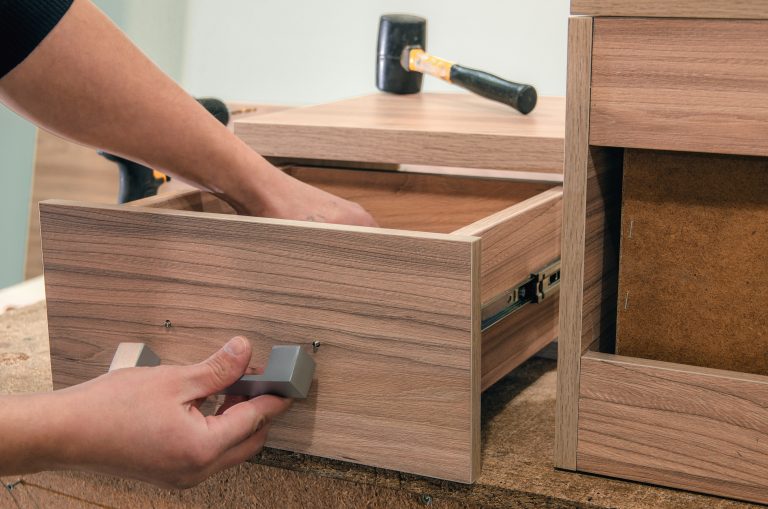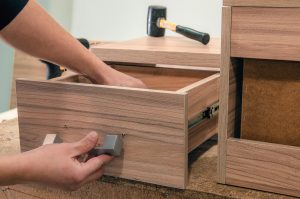 We've helped thousands of people maximize their office space without breaking their budget. Whether you're in Denver, Colorado Springs or even outside of the region, we can help you plan and execute your vision for an updated office. Call today or complete our Free Site Survey to get started.
Need help? Have a question?
Looking for a price quote?
Schedule a Free Space Planning Visit