Get Healthy – Get a Sit Stand Desk
Looking to get healthy in 2021? A sit stand desk is a great way to improve your posture, blood flow and back health. In addition, you may find that a standing desk keeps you more alert and energetic throughout the workday. Here are 7 facts about height adjustable desks as you consider joining the ranks of the active sitting community.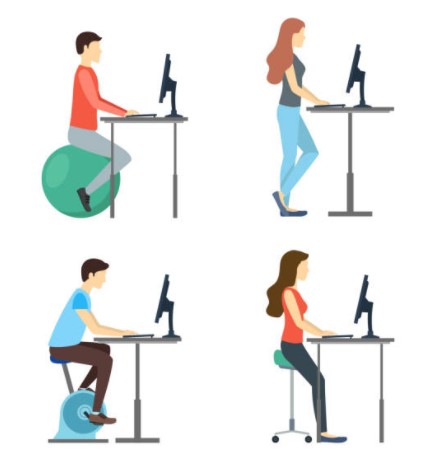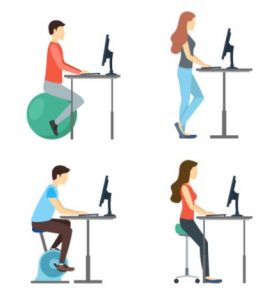 Corner The Market
Standing Desks aren't just available in the standard table model. You can get a corner model with a 3rd support leg. This is particularly useful for a home office space where space is limited.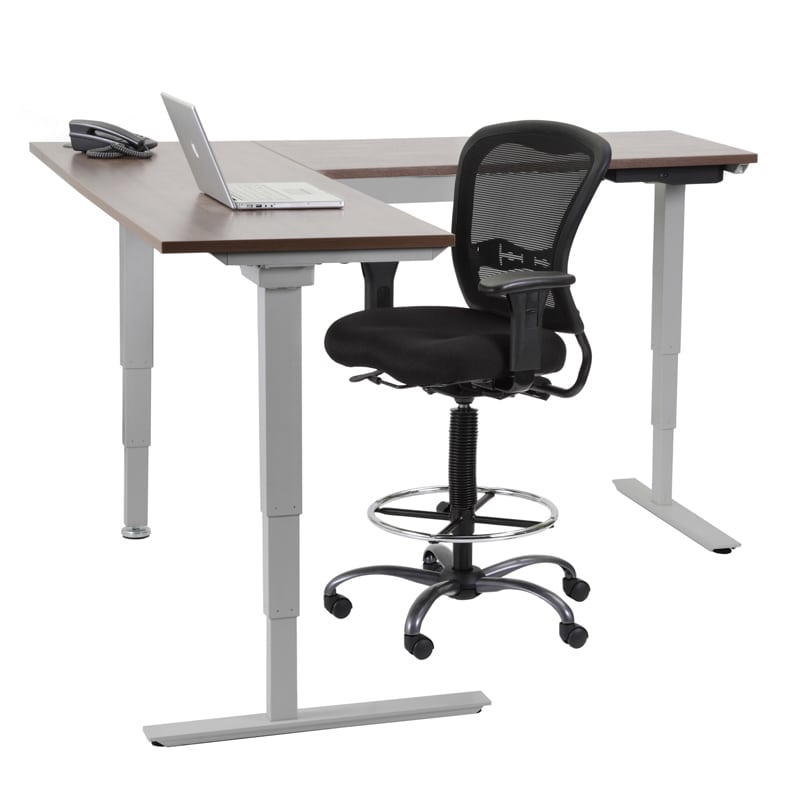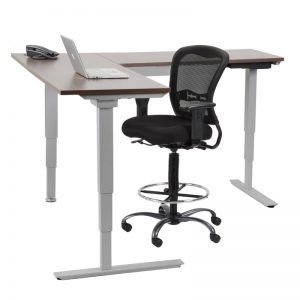 Can't Stand It
If a sit stand desk sounds appealing, but you're not sure about standing all day – here's something for you to consider. In addition to sitting in a standard office chair or standing while you work, you can also make use of a bar height chair. This includes stools that leaning stools, drafting stools, perching stools, balance balls, kneeling chairs, and other specialty ergo chairs.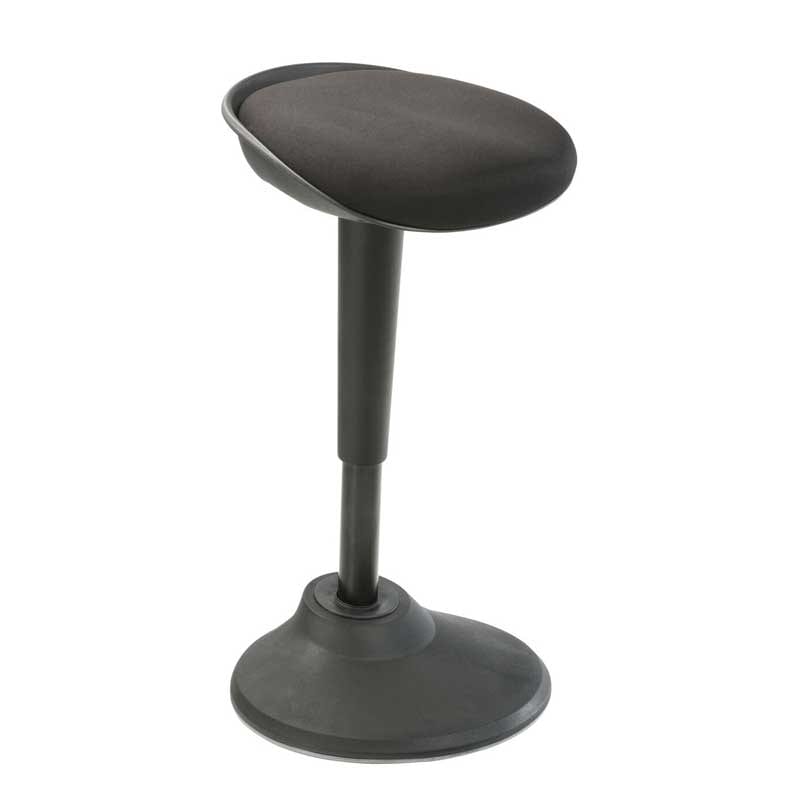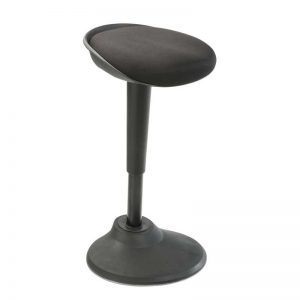 Standard Desk Disguise
One complaint about height adjustable desks is that they don't have drawers, storage or modesty panels. Fake news! We have models that look and feel like a standard desk, with one exception. The top raises and lowers.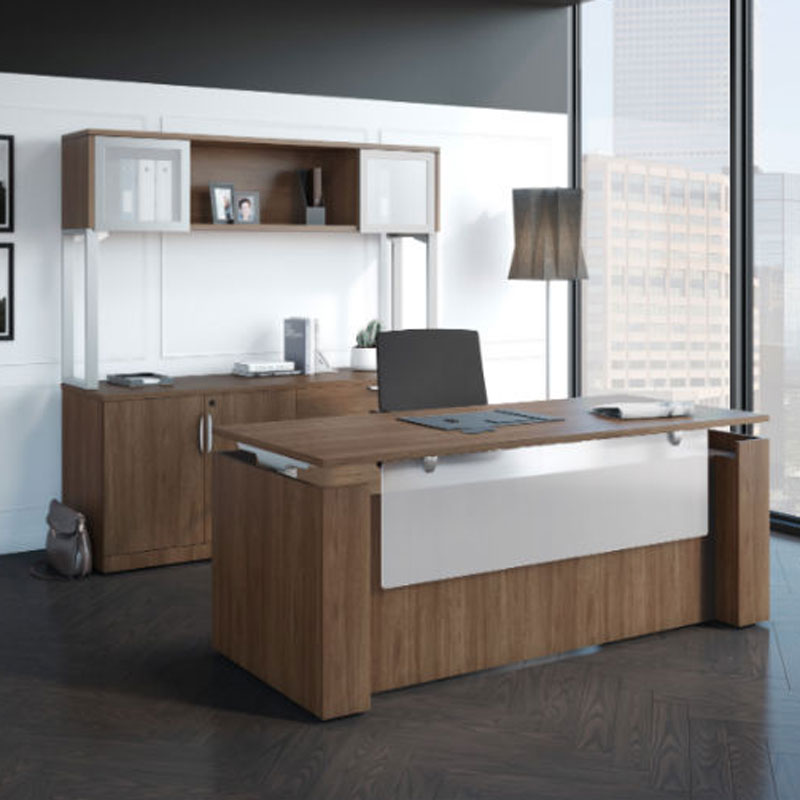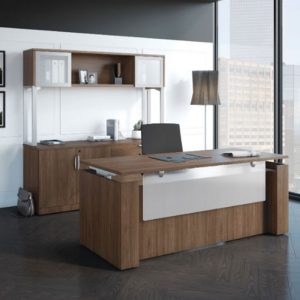 Keep Your Current Desk
If you're just not ready to take the plunge, but you're curious about the benefits of a standing desk, we have a solution. A height adjustable riser that sits atop your current desk, raising and lowering to your preferred position. Give it a try!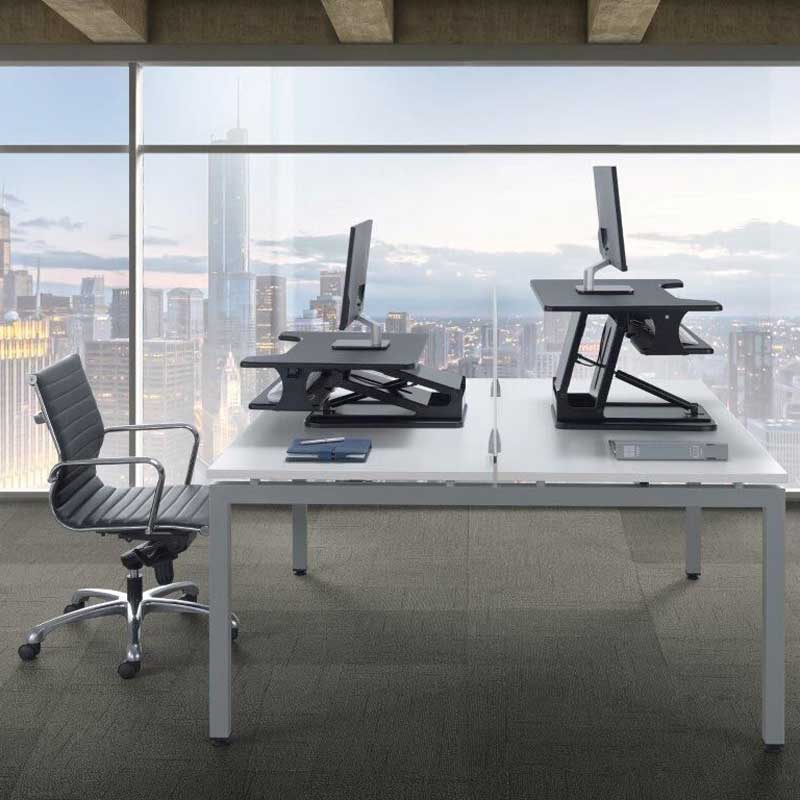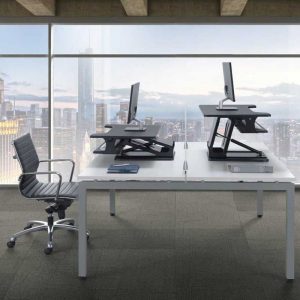 Perfect Height
They provide an ideal work surface height to people who use wheelchairs, electric scooters or other mobility assisted devices. The desk can be set for maximum comfort regardless of the height of the seat. This creates a comfortable, productive workspace.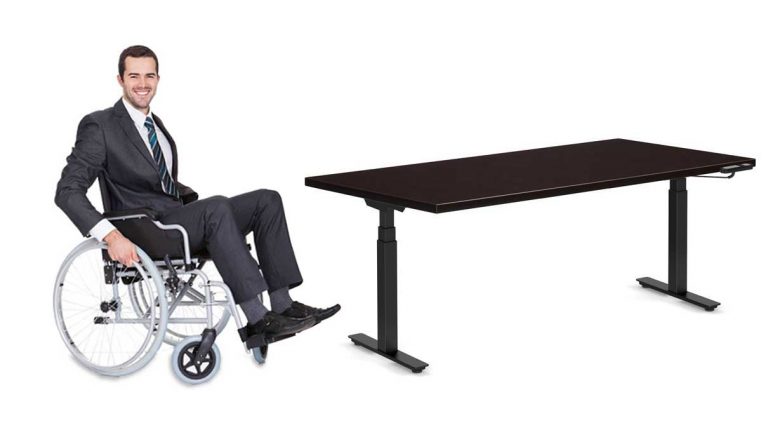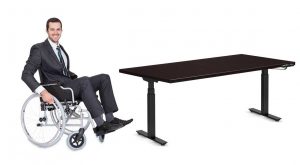 They Don't Work in Cubicles Though, Right?
Sit stand desks can easily be configured with cubicles! There are lots of size options that accommodate most common layouts and footprint sizes.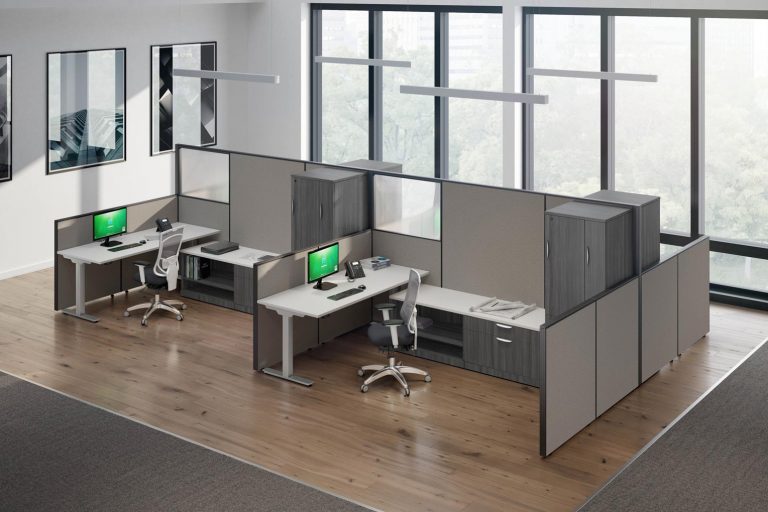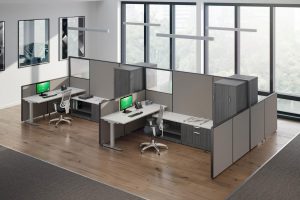 Buyer's Remorse?
What if I get my desk and just don't like the standing setting? The good news is that you can simply use your desk at whatever height you prefer. Plus you'll always have the option to make adjustments if you change your mind.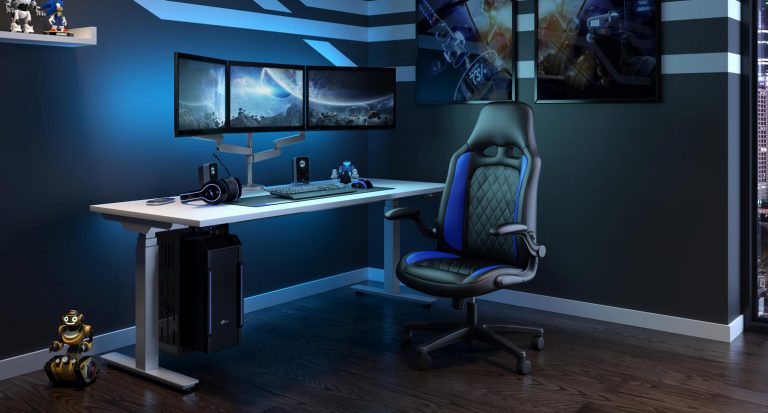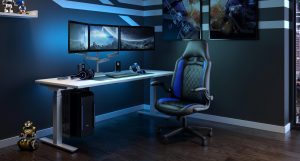 We invite you to visit our Denver showroom and try before you buy. We have electronic models, desk riser extenders and even a few manual crank models. Consider making a healthy upgrade to your home office or work office in 2021 with a standing desk from Office Furniture EZ.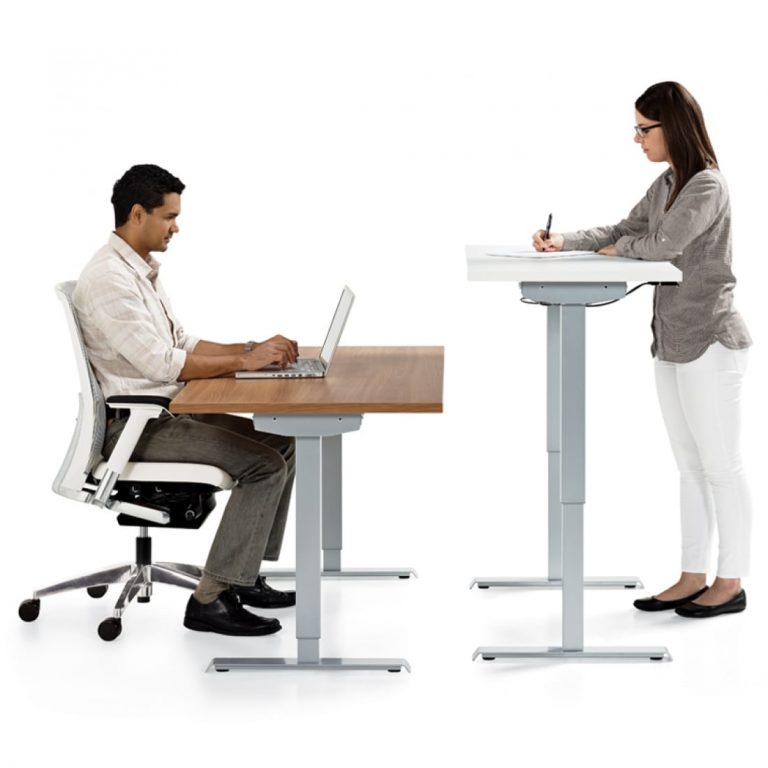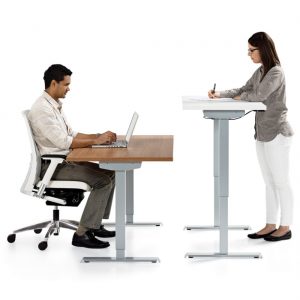 Need help? Have a question?
Looking for a price quote?
Schedule a Free Space Planning Visit