Feeding the Team – Office Food Day Ideas
Food makes every office event better, but how can you host a food day and feed all the troops on a budget? Here are some office food ideas that are tried and true. Something for the health-conscious, something for the budget-conscious and many more. Any of these are guaranteed to get people up out of their cubicles and into the gathering area!
Budget Friendly and Sweet/Salty
Root Beer Floats – An old favorite, this one is fairly inexpensive and fun. You'll need plastic cups, straws, spoons, ice cream and chilled root beer. Designate some scoopers and some pourers and assemble the floats as the team members enter the area. Make sure the scoopers stay slightly ahead in terms of inventory in order to keep a smooth flow.
Cake Pops – These are the little round cakes on a stick that are often served at coffee houses and upscale bakeries. They don't offer a lot bang for your buck, but when paired with coffee or tea, they make a fun and portable treat.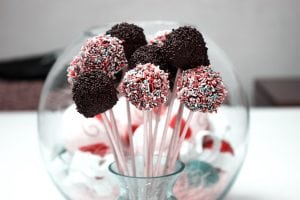 Build Your Own Sundae or Banana Split – This one is fun and fairly affordable. You'll need to start with bowls (preferably rectangular), spoons, and napkins. Next, comes the ingredients. Get plenty of vanilla icecream, bananas, chocolate sauce, strawberry sauce and pineapple sauce. If you want to go all out, get pressurized whipping cream, diced nuts and cherries. As people enter the line, they get their bowl with ice cream. All other ingredients are self-serve. If you need to control portions, simply have a chocolate server, a strawberry server, and so on.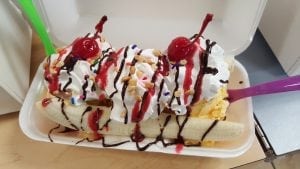 Budget Friendly and Healthy
Popcorn – Although an oil popper rented and brought onsite sounds fun, it can cause issues with aroma as well as hot oil splattering here & there. A visit to a gourmet popcorn provider will make this option a snap. Choose a few of their most popular flavors and ask if they can be bagged individually. If you'd prefer the DIY model, pop the popcorn yourself with an air popper and provide flavored salts for people to add to their liking. Popcorn bags are a must to complete the motif.
Fruit & Yogurt Parfaits – Start everyone out with a bowl of yogurt and offer assorted toppings: fruit, nuts, and granola. As with many of the options here, you can easily control portions by having designated servers for each add-on item.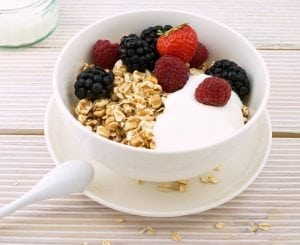 Decorated Cookies – (Christmas, Halloween, Easter) – Easy and fun, holiday or special-event themed decorated cookies are a lovely treat for your team. From Christmas trees to pumpkins to Easter eggs to shamrocks, this is an easy way to give everyone a sweet treat.
Splurge a Little and Sweet/Salty
Gourmet Donuts – There are donuts and then there are DONUTS. You can't go wrong with either one, but big, filled, flavor packed gourmet donuts make for a fun event. Find a bakery that offers unique flavors like coconut, M&M, raspberry filled, maple & bacon, peanut butter cup and more. Select a mixed offering and invite the troops. You may want to be mindful to offer something in the main donut "food groups" (aka categories):  chocolate, sprinkles, filled, and specialty. For a touch of class, ask the donut provider to include a menu that helps to identify the offerings. Also, be careful to prepare for anyone with peanut or other allergies.
Hotdog Bar with All the Fixin's – This one is surprisingly easy and a budget killer. Some restaurants will deliver hot dogs in catering pans with heating candles. If that's not the case, you can keep them hot in a slow cooker or crock pot (keep water in the cooker for steam. Each person gets a 'dog and a bun. From there, they can create their masterpiece from fixins' such as relish, onions, ketchup, mustard, diced peppers, diced tomatoes and more. For a burst of flavor, pick up a container of celery salt – one of the key ingredients in a Chicago Dog. If you want to go all out, provide recipes for some regional recipe hot dogs and allow people to create them on the fly.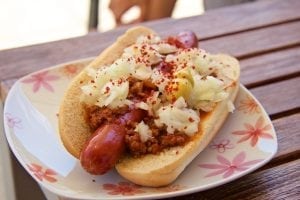 Chili Bar – Start with a nice batch of chili, whether from a restaurant or homemade. Serve it in cups or small bowls to each employee and provide appropriate toppings such as: cheese, sour cream, hot sauce, onions, chopped tomatoes, corn chips, crackers, and maybe even chopped bacon.
Strawberry Shortcake – This one can be a little more challenging, but essentially it's the same premise as the other ideas here. Start with the bread (cake, biscuits, or their choice). Add sliced strawberries, glaze, whipped cream … and if you're really going all out, vanilla ice cream. If you don't mind frozen strawberries, consider sweetened puree but remember to thaw it before your event.
Cupcakes – Most everyone loves cupcakes. Not only do they come in a wide array of flavors, but they also come in various shapes and sizes. From mini cupcakes to regular sized to jumbo, it's not difficult to find a bakery to meet your needs. Many even deliver. Get a few different flavor options and you'll have a happy team.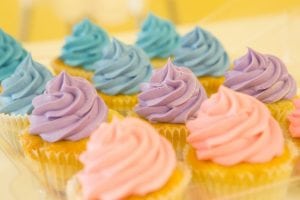 Splurge a Little and Healthy
Smoothies – Many smoothie shops will deliver large orders. Simply select 2-3 flavors and you're on your way. An under-the-bed style plastic container partially filled with ice works well for serving. Pina colada is a crowd pleaser. If you want to theme your event, add some leis and other tropical decorations to bring the Trade Winds into your office.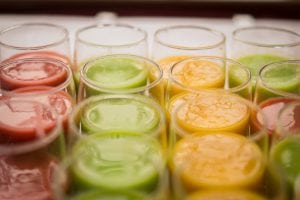 Salad Bar – This one requires a little more budget and a few more hands on deck. Each person starts with a bowl of lettuce and they add items of their choosing on top to create their healthy lunch. You'll need: bowls, forks, lettuce, dressings and salad toppings. Ideas for toppings include basics such as tomatoes, onions, carrots, and cucumbers. These will all need to be washed and chopped prior to your event or you may be able to order them prepared from a local grocery store. If you want to add a few more items to your options, consider: black olives, green olives, mushrooms, cheese, diced ham or turkey and croutons. Bread to accompany the salad is a nice touch as well.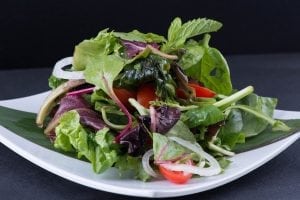 Sandwich Wraps – Many grocery stores have sandwich wraps available for order. These are great for a lite lunch or the health conscious office. Serve with veggies, individual bags of chips, soft drinks or iced tea to round out the offering.
Build Your Own Sandwich – Start with plates, napkins, and plastic knives. Each attendee gets two slices of bread (or a roll) and from there they can create their perfect office sandwich from available meats, cheese, lettuce, tomato, onion, mayo, and pickles. Custom made, just the way they like it and able to be eaten in the break room or back at the employee's desk.
Tips and Tricks for a Successful Food Day
When serving the entire office you want things to go smoothly. Consider the preparation time for each person's food. Often you can keep the line going by having items on a stick, the main component of the treat already portioned and in small bowls or on plates.
The last thing you need is for the whole office to contract some type of germ so you should take sanitary precautions. Make sure all utensils, containers and serving areas are well cleaned. All servers should wear sterile gloves. Finally, have a plan for refrigeration prior to and during the event and for leftovers.
Promote the event ahead of time. Create flyers, send an all company email, and post the happenings on the company Intranet.
Take photos for the company social media pages!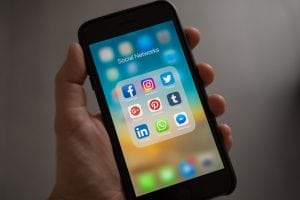 Need help? Have a question?
Looking for a price quote?
Schedule a Free Space Planning Visit