The Difference Between Laminate and Veneer
What's the difference between laminate and veneer? This is a question we get all the time.
When buying office desks, tables and cabinets, the material is one of the first considerations. But what are the advantages and disadvantages of laminate and veneer? What's the best for my office? What's going to last the longest? What's going to resist wear and tear?
Laminate and Veneer Basics 
Laminate is a material that is a man-made material made to look a lot like real wood. It's usually composed of a highly durable plastic that's bonded to a composite base. Laminate is very common in office furniture that has a wooden appearance.
Veneer, on the other hand, is an actual layer of hardwood that has been carefully applied to a less expensive material such as plywood. Veneer is beautiful and is often seen as an alternative to solid wood furniture.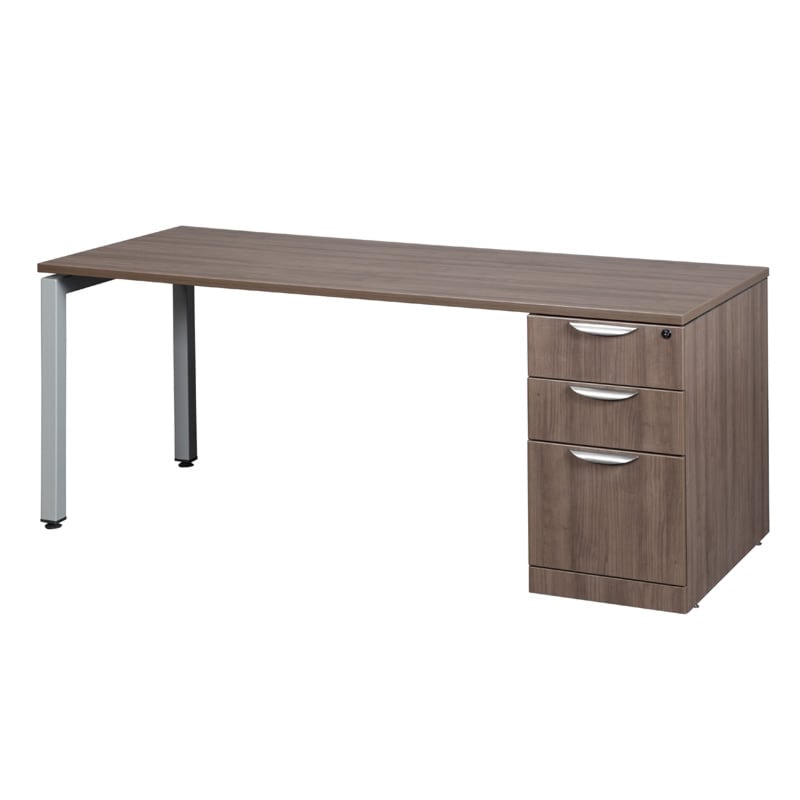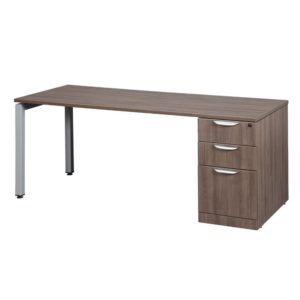 Features of Laminate
Man-made, long-lasting
Resists scratches and stains
Cleaning and maintenance is easy
Available in the latest colors and patterns
Easier to manufacture
Less expensive
Laminate Challenges
While laminate is highly durable and resistant to accidental dings, it does lack the natural beauty that real wood provides.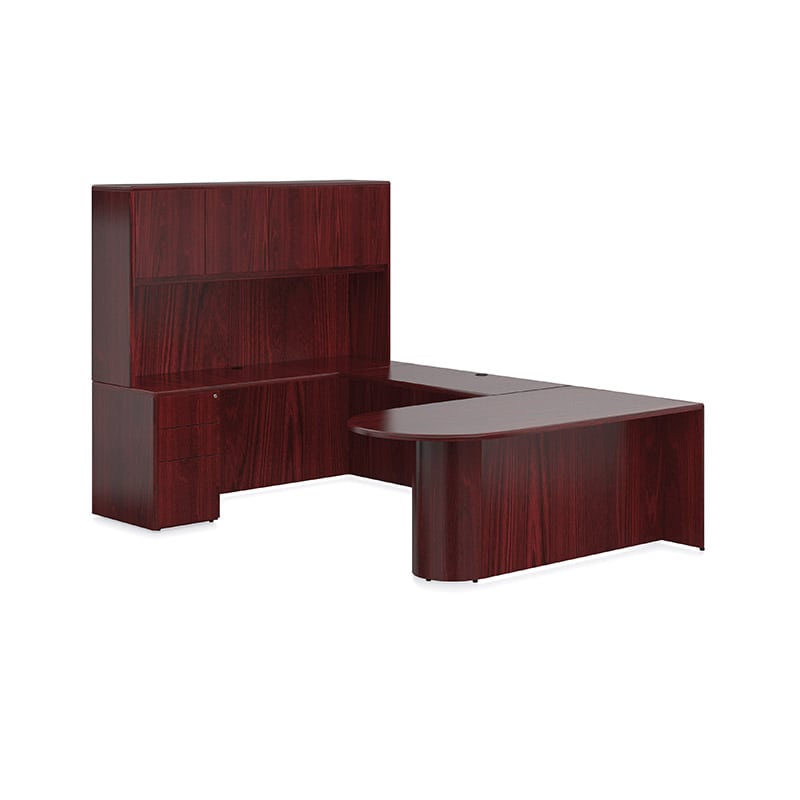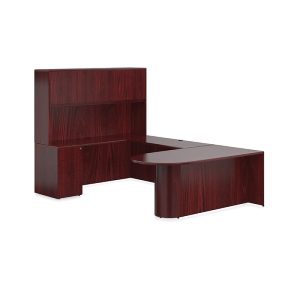 Features of Veneer
Real wood finish with natural patterns and variations
Richer look than laminate
A more refined, classic appearance overall
More work goes into crafting a veneer piece than a laminate piece
A higher investment
Veneer Challenges
Veneer is a beautiful and classic option for those in search of a rich look, however coasters, desk pads and/or glass protectors are recommended in order to avoid marks and dings on the softer surface. 
In Short
This diagram from www.hardwoodinfo.com provides a basic illustration of the composition of solid hardwood, veneer and laminate so you can get a visual idea of the makeup of the various types of furniture.

At Office Furniture EZ, we understand that each workplace has its own unique brand. For that reason, we offer a huge variety of options when it comes to desks — including wood veneer and laminate. We invite you to test out our laminate and veneer desks in our Denver area showroom. 
Need help? Have a question?
Looking for a price quote?
Schedule a Free Space Planning Visit