Desk Styles of the Rich and Famous
Check out these seriously high profile desks!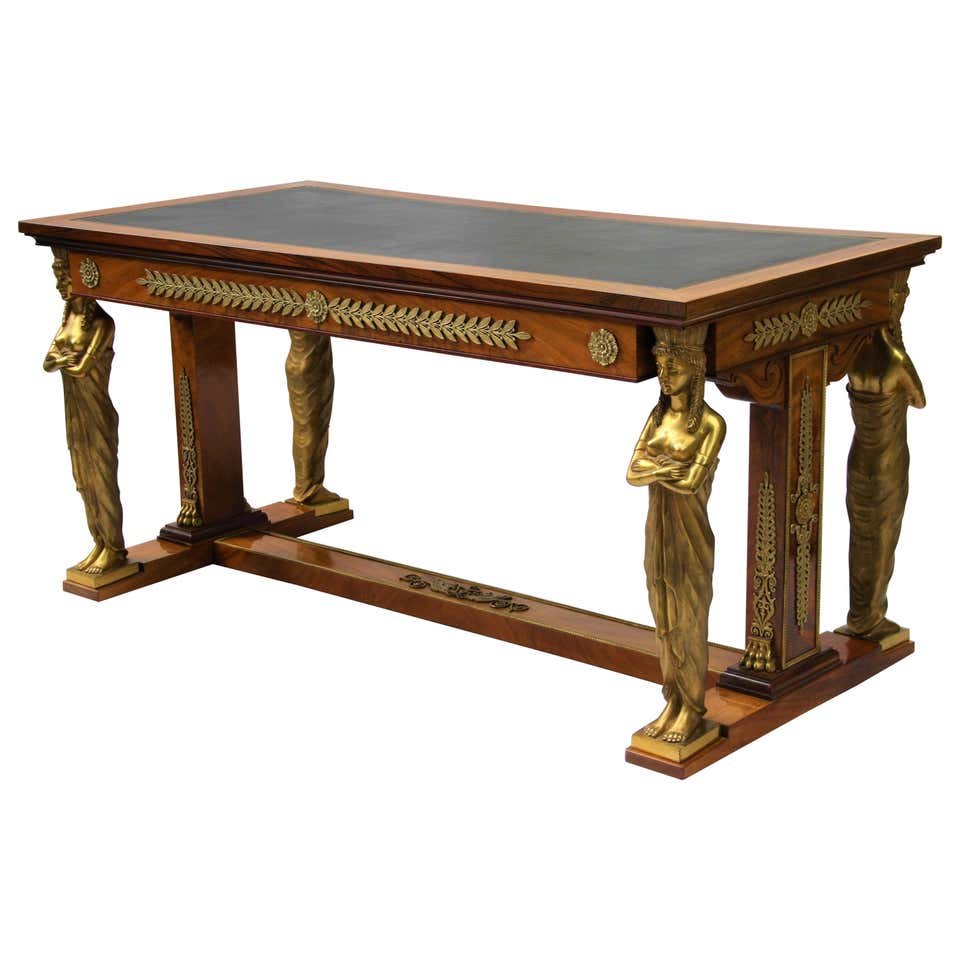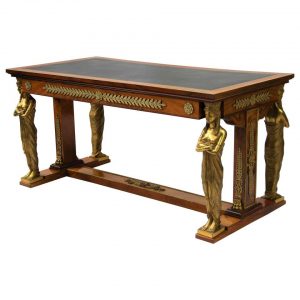 Here at Office Furniture EZ, we sell desks to individuals and businesses in Colorado (and points beyond). We strive to provide quality office furniture that fits your needs all at a fair price. That said, it's sometimes fun to see what else is out there – in the event that money is no object. Check out some of these mega desks!
19th Century Louis XV Mahogany Desk
This beautiful desk was made in the early 1900s. It features a leather writing panel, 3 apron drawers, faux drawers and lion paw legs. This can be yours for a mere $184,500 and $750 shipping.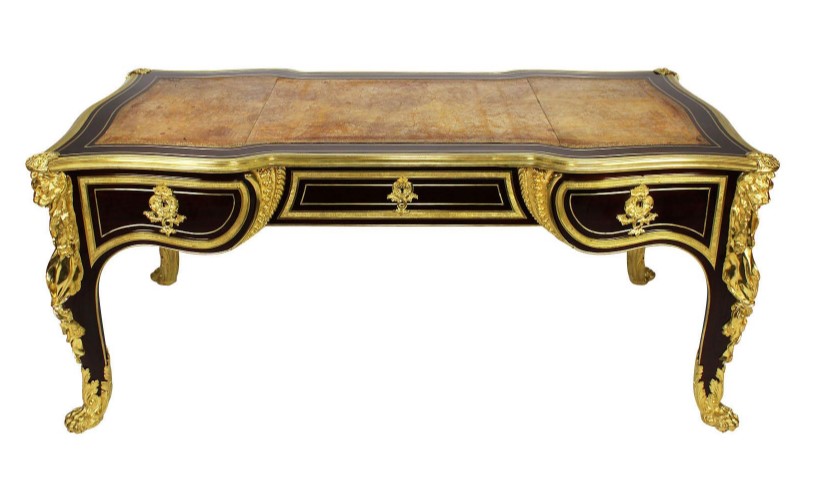 Red Leather Desk by Karl Springer
Made in 1976, this desk is covered in hand-crafted leather. Of course, the chair is included. Interested? Well, it's available but the price tag is $24,000 for the set and $950 for shipping.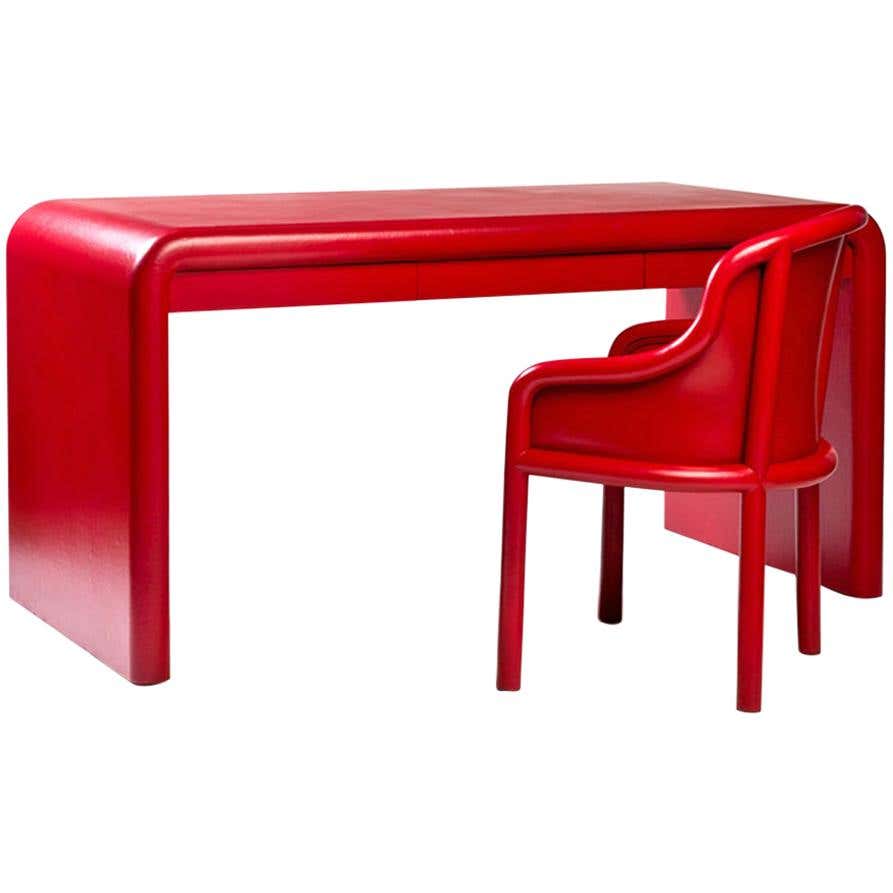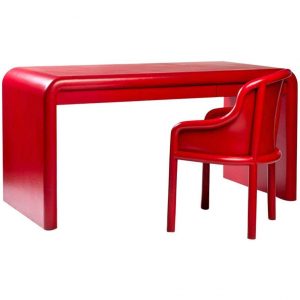 Pedestal Sideboard Suite Desk
Incredible! It's a desk with cupboards. One side features shelving and the other side has a lead storage rack for wine bottles. In terms of seating, this desk sports a matching footed stool on wheels. The unit was made in the late 1800s. The price is $158,500 and the shipping cost is "dependent on location and complexity".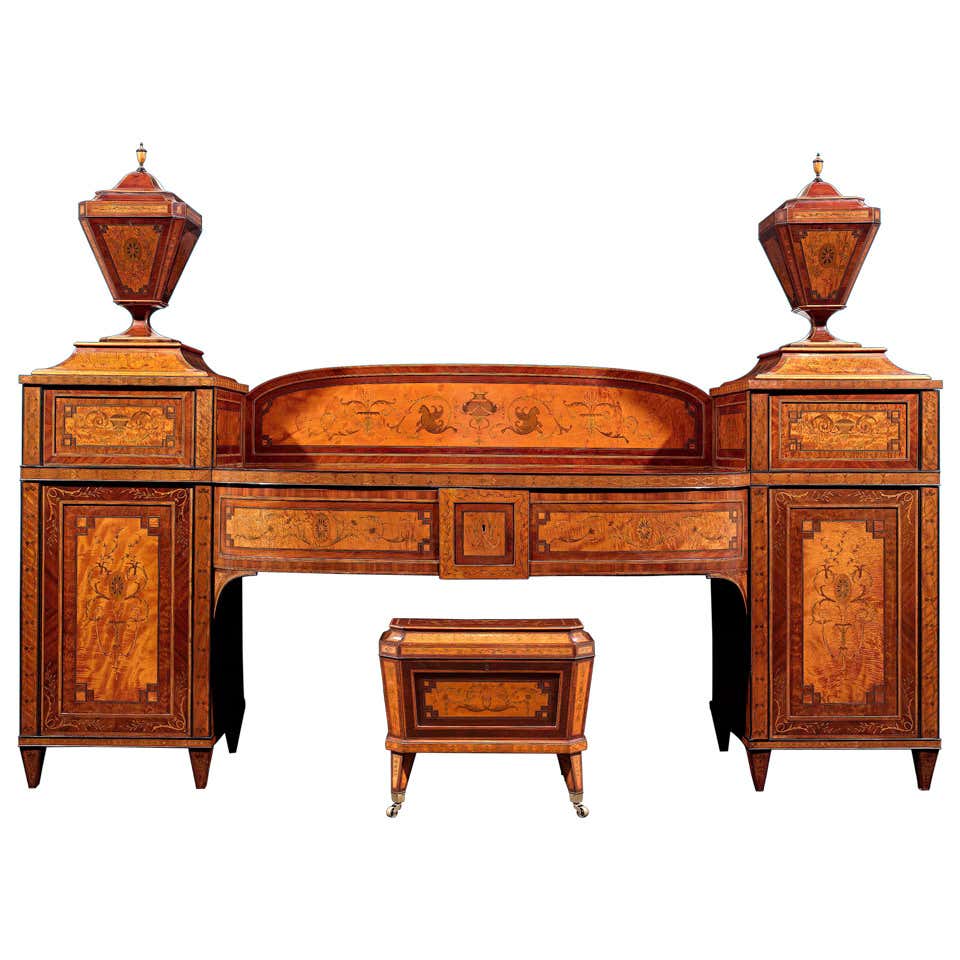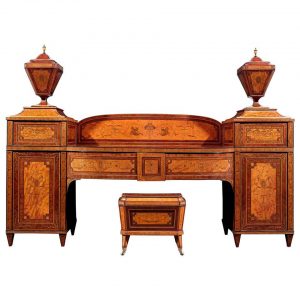 French Writing Desk With Clock
This is a massive writing desk with a cabinet. Notice the bronze lion mount on the left side. There are five leather faced drawers for storage. The crowning piece is a bronze clock with a cherub on each side. This beauty will run you $201,147.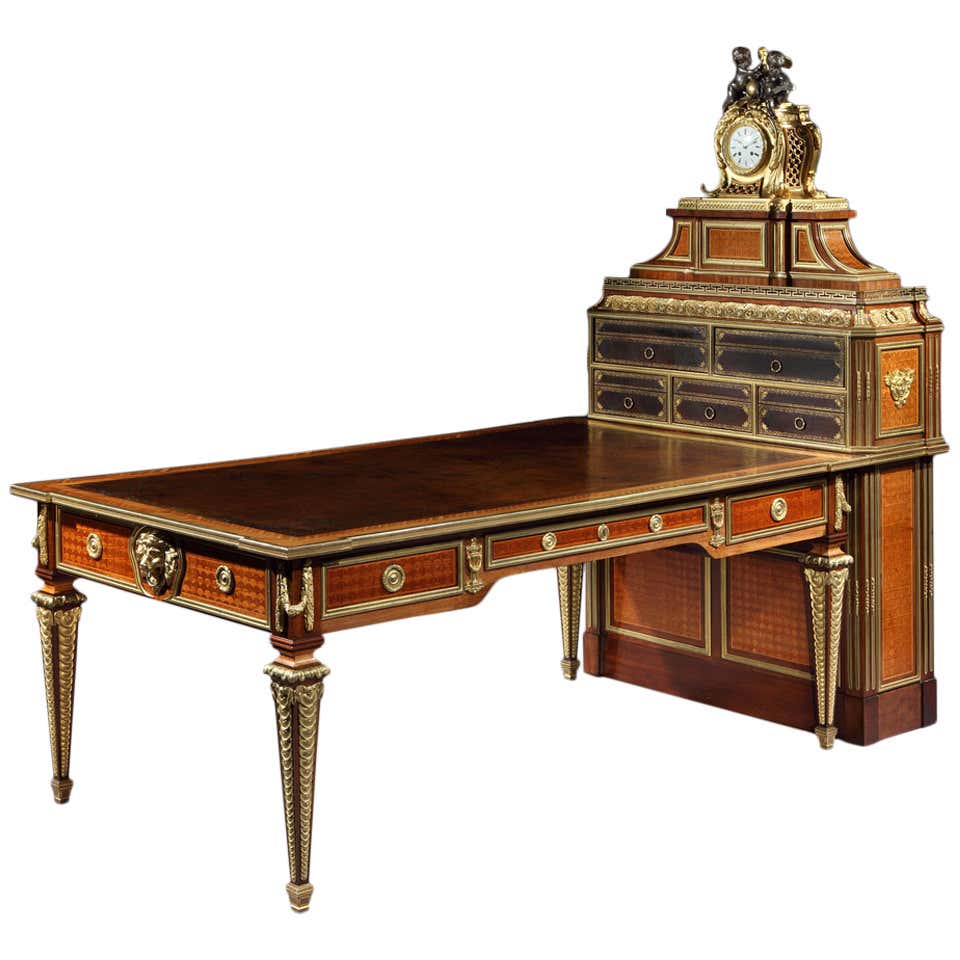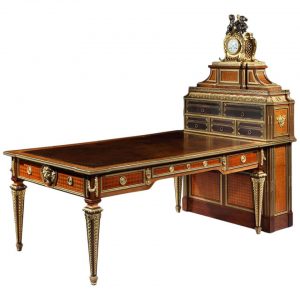 Sycamore Lady's Desk
Wow! Check out the u-shaped footing on this incredible desk. It has a small wooden locker, three drawers and a glass shelf. In addition, the tubular handles match the tubular stretchers. Made in 1931, and it can be yours for $47,175.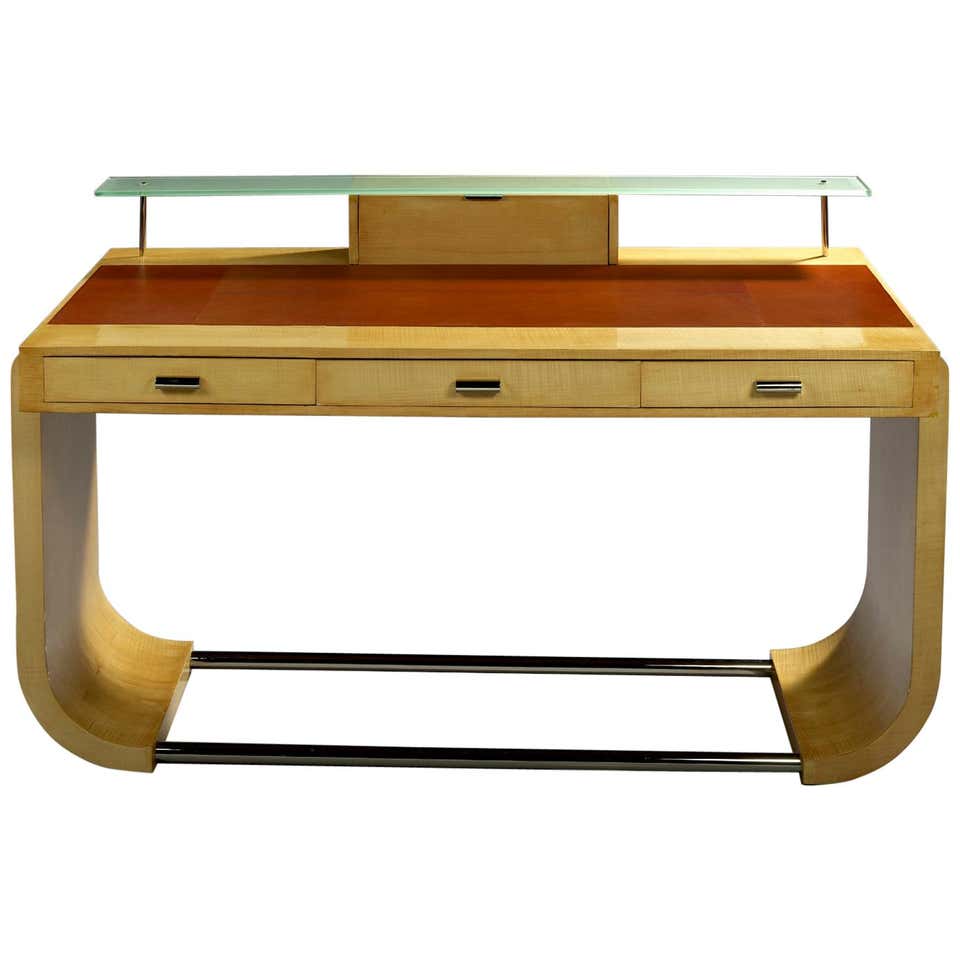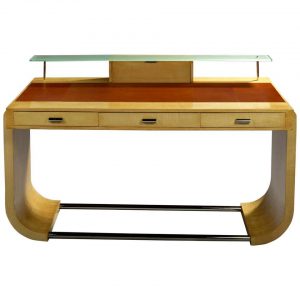 Stained Oak and Glass Desk
We wouldn't forget the glass fans. This desk has a sleek combination of wood, chrome and glass. While it has limited storage, it's oh so cool. Made around 1990, this will run you $11,442.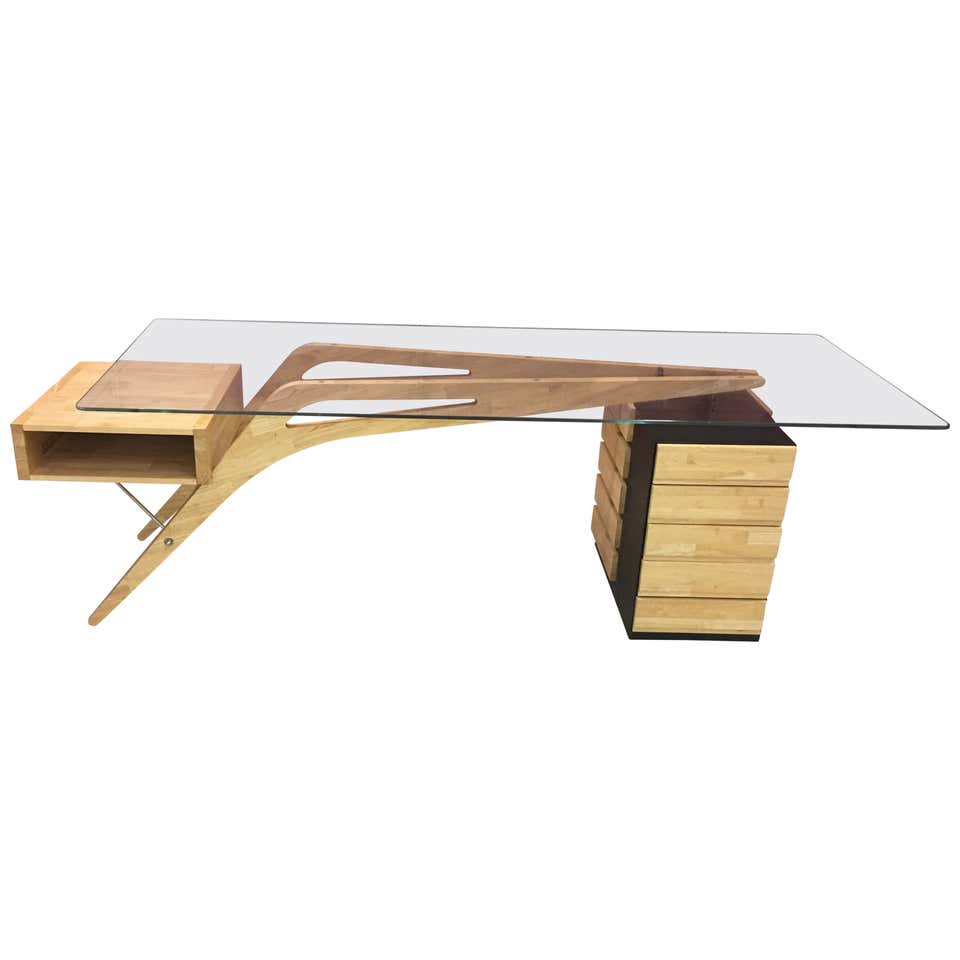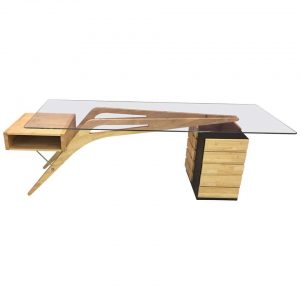 Atomic Boomerang Desk and Leather Armchair
We think this looks it could be George Jetson's desk. It has a Formica top in the shape of a boomerang. In addition, it has a cast iron base and a base covered in red shag carpet (what else?). The top swivels outward. In terms of seating, the black leather upholstered chair sits atop a white spherical base. As you can likely see from the photo, the whole set sits very low.  It's good for someone short or those who like to sit close to the ground. The price tag is $31,000 and $950 for shipping.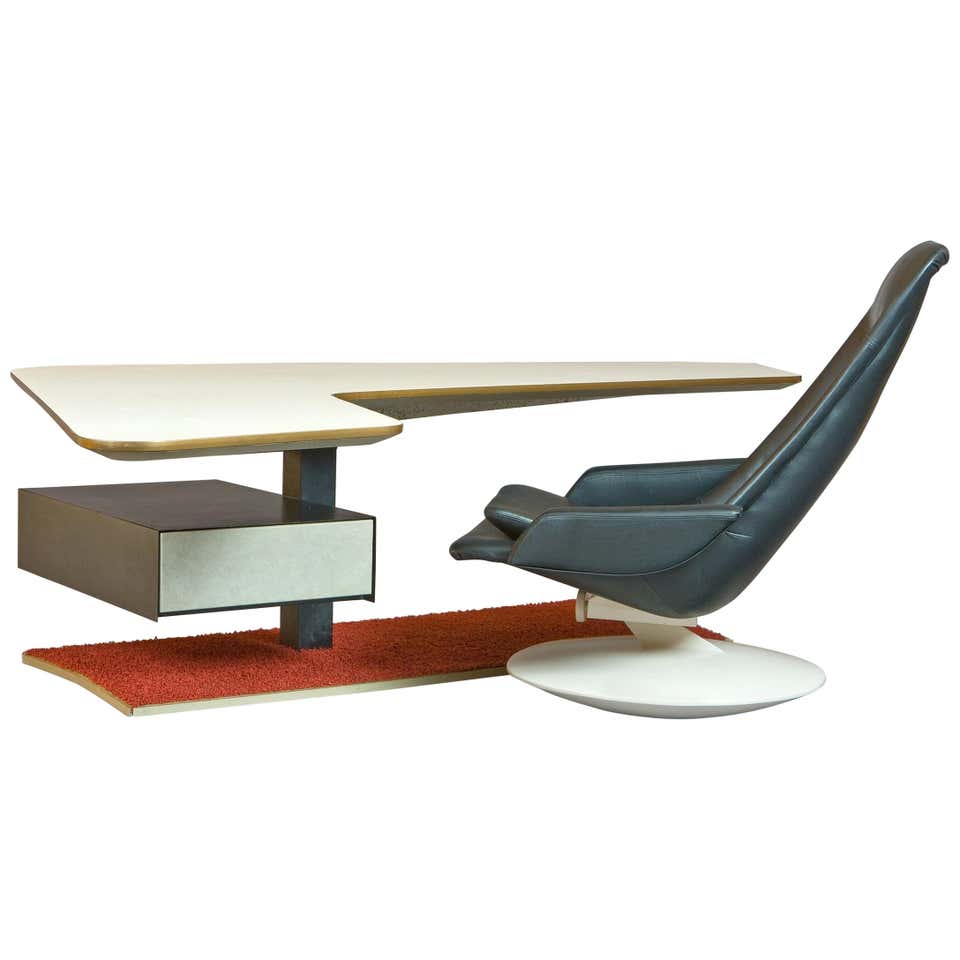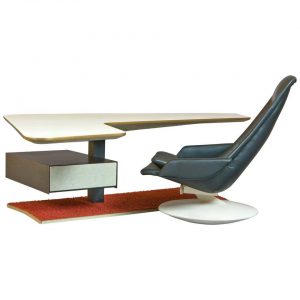 It's Fun to Dream
While we don't carry any of these amazing desks in our stock, we do have a selection of workstations that are pleasing both to the eye and the budget. If this article has inspired you to consider a new desk, we invite you to shop online here or come by our Denver showroom and see our desks in person. At EZ, we offer a wide selection of desks at great prices and even better service!
Need help? Have a question?
Looking for a price quote?
Schedule a Free Space Planning Visit