5 Reasons Why You Should Shop at a BBB Accredited Business
Yay! Office Furniture EZ is accredited with the Greater Denver Better Business Bureau! But wait, what does that mean for me, someone looking to buy office furniture and get a good deal?

Here are 5 benefits of shopping with a business that is accredited by the Better Business Bureau, more fondly referred to as the BBB.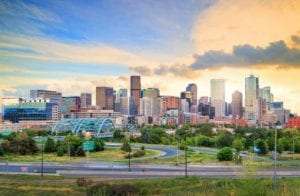 Trust & Reputation
BBB accredited companies are established and maintained positive track record in the local market place. The company is known, trusted and has roots in the community. In a world of fly-by-night, pop up companies that sell just about anything under the sun, it's nice to know exactly who you're dealing with — both for purchases and for handling of your secure information (name, address, credit card numbers, etc.).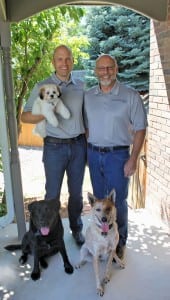 Dispute Resolution Assistance
They address disputes quickly and fairly. When someone raises a concern with the BBB, there is a process whereby the business must respond within a short time frame and make a good faith effort to resolve the complaint. Communication between the two parties is handled by the BBB and it includes guidelines and deadlines.
Transparent Records of Prior Complaints
You can view complaints made to the BBB by customers. If a consumer engages the BBB for help resolving a complaint, the details of the matter are accurately recorded and published so that savvy shoppers can access the information as part of their research. This is a step up from most online reviews because the BBB requires those with concerns to furnish key details. In addition, both responses of the issue are shown in their entirety.
Ethical Business Practices
You're shopping at a business that cares about ethical practices. There are steps a business must take to become accredited. If a business cares about their reputation, they likely care about their customers' experience.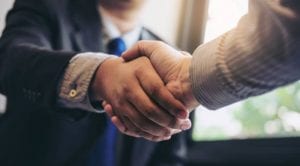 The Authority on Fair Business Practices
The BBB has been in operation since 1912 and is widely known for being a go-to resource when seeking businesses and charities that you can trust. Their mission is to advance marketplace certainty and for customers this is one of many criteria that can be used when making buying decisions.
Office Furniture EZ is proud to be accredited by the BBB. For us, it was a logical step because we've been serving the Denver since 2008. However our customers are also located all around the country, so having the BBB seal of approval was a no-brainer. It allows us to tell a customer in Dearborn, Michigan that yes, we're for real and you're going to get the new desk you ordered when you shop on our website. Visit our Greater Denver BBB profile here.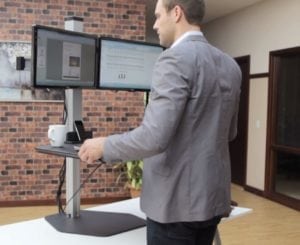 Need help? Have a question?
Looking for a price quote?
Schedule a Free Space Planning Visit