Mid-Height Used Cubicles – Maxon Workstations – Seated Privacy
In our EZ Denver warehouse and ready to go!
If you're looking for used cubicles in Denver, you've come to the right place! We secured this great buy from a large Denver company that downsized. The cubicles you see in the images are the actual units – they are very gently used and like new. We also bought all of their office chairs and those are available to you too at a great price. Call for full details.
Features
Maxon brand: 6×6' footprint, 54" seated privacy height with 36" wide end panels
Need more work space? We can configure these work areas into 6′ x 9′ or even 9′ x 9'
24" deep L work surfaces with a deep, angled corner for your dual monitors and as a desktop
3-drawer file unit with a large hanging file drawer and two smaller drawers for miscellaneous items
54" means seated privacy while still allowing for great air circulation
Seated privacy/mid-height creates a more open feel and much brighter environment that standing privacy height cubicles
36" end panel for a great finished look to the workstation
Powered with two duplex receptacles (a total of four outlets)
Very nice light brown neutral fabric that compliments most office color schemes  – visit our showroom and take a look
In great shape – only about 7 years old and priced at a fraction of new cubicles
Specifications
6′ x 6′ interior size; 54″ tall panels
3-drawer file unit is included with each cubicle.
24" deep L work surfaces with a spacious corner
36″ end panel'
Total of 4 outlets per unit
Neutral brown fabric
How to Get Started
Available now – in our warehouse and ready to go

Hurry, call now – we have 50 available today, but, they can go very fast!

Let us space plan these great workstations for you at no charge

Our Site Surveys, Space Planning Services and Quotes are free with no obligation!

Delivery & installation available
Need More Information? Have Questions?
Call or text 303-406-3329 or 720-226-5014 for pricing, delivery and setup questions. First come, first serve.
Use LiveChat, or, if we are on a break, leave a message on Chat.
Send an email to – info@officefurnitureEZ.com.
Free, no obligation site survey.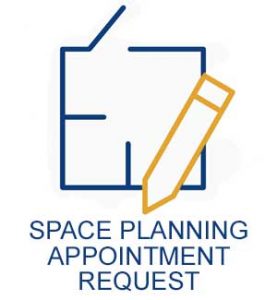 Questions About a Product or Pricing?
Need help? Have a question?
Looking for a price quote?
Schedule a Free Space Planning Visit