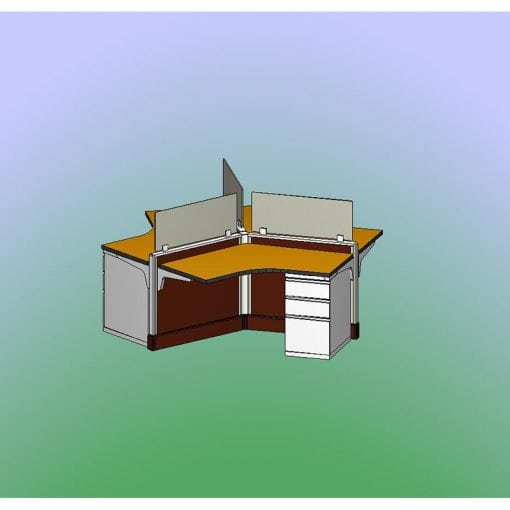 EZ Blended Workstations = $avings
EZ's Blended: New + Remanufactured + Used = $avings product line means two things for you:
1)…Great savings by Including cost effective remanufactured & used product!
2)…The design you want space planned the way you want with plenty of finish choices!
Office Furniture EZ will design and space plan your open space, or office, (at no charge), just the way you want it – a combination of style, creativity, and efficiency. Then, we will pull together the cost effective new, remanufactured, and used product that will work.
CHOOSE FROM:
Collaborative, open plan desking!
Mid-height (seated privacy) workstations!
Full height, (full privacy) cubicles!
Floor to ceiling offices with locking doors!
Enough fabric, laminate, and finish choices to stimulate the designer in the office.
All the storage options, and panel heights, and widths you will need.
Stylish components such as glass panel inserts, fabric, tempered, or frosted glass mullions, white boards, etc, etc…
And, of course, delivery, assembly, and installation services are available, nationwide!
Interested? Want more info? EZ has it for you:
Just
Call or text 303-406-3329 or 720-226-5014.
Use LiveChat, or, if we are on a break, leave a message on Chat.
Send an email to – info@officefurnitureEZ.com .
Free, no obligation site survey. Looking for gently used office chairs? Check out our current selection here.
Already have a drawing, or quote? You can send it to us below…
Free Pickup at our Denver Area warehouse!
$127 delivery in Metro Denver (any quantity)!
Shipping outside of Metro Denver – contact EZ for a quote!